Fundraising Front

Faux petitions and surveys use politics for fundraising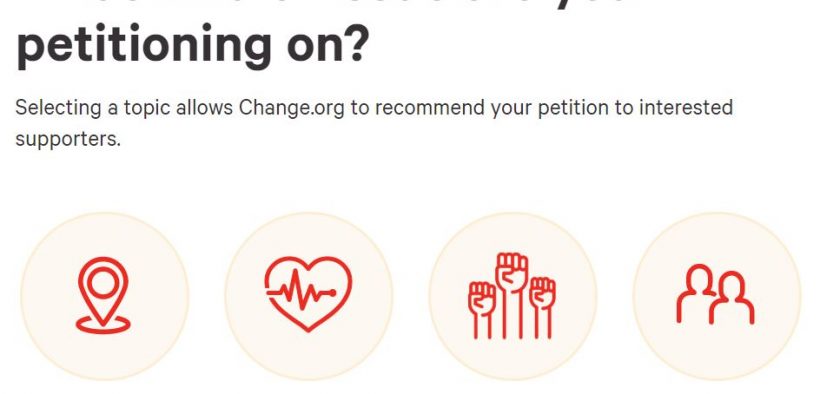 President Trump wants my opinion. It says so right there in the snail-mail solicitation sent by the Republican National Committee.
"Republican candidates and I need your immediate feedback on the critical issues that will dominate the presidential elections," wrote the President (or the copywriter working for the RNC).
"I'm counting on your input on the major issues of the day. Your feedback…will help me and Republican candidates hone our communication programs and get our message past the Fake News Media and directly to voters in your area."
The president wants my money, too. "Return your completed survey today with a special contribution of $35, $50, $100, $250, $500, $1,000, or $2,020 and help lead me and Republicans to sweeping victories."
It seems the President isn't the only one who wants to know what I think, as fake petitions and surveys from candidates and organizations across the political spectrum make their way into people's snail- and e-mail.
"OFFICIAL PETITION TO THE UNITED STATES CONGRESS" screams the bold headline on a mailing to "Petitioner" from the Alliance for Retired Americans. If I want Congress to "use the CPI-E formula to calculate COLA," all I need to do is sign at the bottom and return. And by the way, the association would appreciate a financial gift "to help cover the cost of processing my sign petition below and delivering it to Congress."
Concerned Women for America Legislative Action Committee wants me to "Act Now to urge Congress to Save Girls Sports!"
"Female athletics could be dominated by biological males identifying as women or girls," warns the appeal. "Send a message today asking your Representative to stand for female athletes by cosponsoring the Protection of Women and Girls in Sports Act of 2020. And don't forget to donate now."
The CWALAC petition was posted through the third-party Louisiana company VoterVoice, which requires respondents to provide their email address, home address, and cell number when they respond.
Students for Life of America says pro-abortion politicians, like "radical pro-abortion 'Squad' members" and "Speaker Pelosi and her pals," want to send $750,000,000 of your tax dollars "to foreign organizations that peddle abortions."
And Sean Feucht, a Republican congressional candidate and former worship leader with Bethel Church in Redding, Calif., is promoting a Let Us Worship petition that criticizes California Gov. Gavin Newsom​ for his public health restrictions placed on churches to combat COVID-19.
"Powerful politicians and social media giants have engaged in unchartered abuses of religious liberty, silencing the faithful, banning our voices, and outright attacking our God-given right to declare His goodness," says Feucht. "It's time for the Church to rise up with one voice and tell our government leaders and the rulers of big tech that we refuse to be silenced!"
Advocacy, Engagement, or Fundraising?
Organizations and groups may claim they want your opinions, but for most nonprofits the goal of these activities is engagement: connections with donors that will lead to greater commitment and giving. Petitions can be a powerful fundraising tool.
"It's hard to get people's attention these days," writes Adva Priso, a digital fundraising expert, in an article, "Leveraging Petitions for Online Fundraising." "There's one tried-and-true tactic that helps cut through the noise: the petition. Across our nonprofit clients, petitions have helped organizations engage their audiences—and more importantly, they've been serious fundraising tools in their own right by using upsells to solicit donations immediately after the recipient takes action, when they're most ready to give."
Priso says petitions can take three forms:
Actual letters to Congress or government agencies;
Messages directed to people or companies ("Tell Google to do X");
And the more benign "take the pledge" approach that doesn't target a particular person or company.
Classy, an organization selling software to nonprofits, includes surveys among its "25 of the Best Fundraising Ideas for Growth," advising nonprofits to "survey your audience to supercharge your growth strategy."
"When you survey your audience, you have the opportunity to gather information that can take your entire strategy to the next level. With the right questions, you'll better understand how to engage with your community member in a way that resonates and the types of topics that are important to them."
Another company that markets fundraising, advocacy, and marketing engagement software to nonprofit organizations, Salsa, helps clients use surveys and petitions to "move supporters up the ladder of engagement."
PICnet positions itself as a leader in Web software development, leveraging existing technologies and building unique solutions for the nonprofit sector. The company says engagement strategies like petitions and surveys can be particularly effective in the run-up to the 2020 election.
"Don't forget that it's an election year! Your supporters and donors certainly won't. As social, environmental, and political issues are at the front of people's minds, organizations with related missions can see significant boosts in engagement thanks to this "election effect."
Making Your Voice Heard
Some petitions are actually petitions. The Parents Television Council wants Netflix to pull its controversial film, "365 Days," which allegedly glamorizes sex trafficking, kidnapping, and rape. The PTC petition is found on the website of Change.org, a petition site which claims nearly 400 million users.
But many organizations don't even tabulate the results of their petitions or surveys, merely using them as vehicles for donations. Such groups aren't soliciting our opinions, but our money.
Some surveys may even confuse people into believing that by simply clicking on a web page, the changes they desire will happen.
If it's change people want to see, their best bet is to vote in elections and to support advocacy organizations that have a history of successes in public policy. But the only change you will get by responding to some organizations' faux petitions is more solicitations.
Organizations may claim their petitions brought real change, but such claims are hard to prove. The Centennial Institute, a conservative advocacy group at Colorado Christian University, recently unveiled an online petition calling for the state's governor to clean up the damage done to the state capitol during recent protests. The petition was posted by VoterVoice.
In a July 22 press release, The Centennial Institute seemed to imply that its petition caused the governor to get moving on the clean-up project.
"Since its posting on Friday, July 17, the petition has garnered over 1,100 signatures. On Monday, July 20, workers began cleaning up and repairing the capitol building, which has sustained approximately $1 million in damages."
But the state had already been planning to clean up the capitol.