Following up on the American Bible Society Management Change Controversy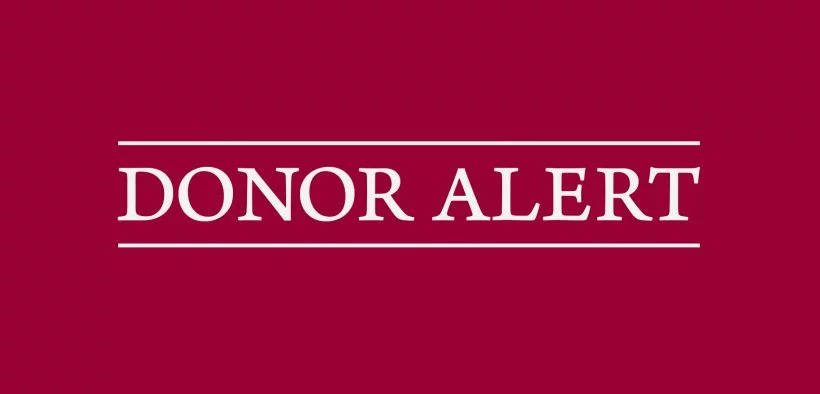 "Finally, brothers and sisters, rejoice! Strive for full restoration, encourage one another, be of one mind, live in peace. And the God of love and peace will be with you." 2 Corinthians 13:11
Since first reporting on the surprising firing of Doug Birdsall as president of the American Bible Society (ABS) after just seven months on the job and the remarkable open letter from Tim Keller and other evangelical leaders chastising ABS for its action, we have been able to gather additional information about what led to this situation by speaking to ABS leadership, some of the signatories to the open letter and others who are knowledgeable about what happened. We are also happy to report the two sides are scheduled to meet shortly to seek ways to mend their relationship as best possible. We trust this will be a worthwhile gathering that will result in this lemon being turned into lemonade.
ABS had for many years been a ministry on the outskirts of the mainstream of evangelicalism. In a Donor Alert MinistryWatch.com issued in June 2008 related to a previous management debacle, MinistryWatch.com had called for ABS to, among other things, join the Evangelical Council for Financial Accountability (ECFA) and to at least put in place a statement of faith so donors would know ABS actually was a sincere Christian ministry. We are pleased to report ABS subsequently took those steps and made other efforts to identify more closely with the evangelical mainstream (although ABS's statement of faith remains weak at best and is not publicly available). Among these, ABS began spending down its huge endowment, another MinistryWatch.com recommendation, which was worth almost $700 million at the time. ABS started funding projects with other evangelical Christian foundations and ministries as it sought to revive what had long been a rather calcified ministry. Other steps were taken as well, such as reducing its board size from a totally unwieldy 72 members at one point towards 19 now.
The hiring of Doug Birdsall earlier in 2013 was viewed by many as another positive step in ABS's ongoing process of reuniting with evangelical mainstream. With his strong relationships with major evangelical leaders and donors, Birdsall appeared to be the ideal new CEO for ABS as its transition progressed. Known for his energetic and entrepreneurial style, there was much hope Birdsall would be able to pull ABS into a new era of dynamism and effectiveness.
Unfortunately, while the transition to a more proactive ABS had already begun, ABS's incumbent board was apparently still not prepared for the speed and intensity of Birdsall's approach to managing the ministry. Nor was Birdsall, who was accustomed to managing smaller organizations where the board had already bought into his aggressive management style, prepared for the more ponderous approach to change found at a large organization like ABS. To its credit, the ABS board apparently had enough self-awareness to know it needed some new blood and needed to shrink further. Part of Birdsall's assignment as the new CEO was to recruit new board members to replace old ones. During this process, Birdsall shared his personal evaluation of the current board members with someone outside of ABS via e-mail. Unbeknownst to Birdsall, the board was monitoring his e-mails and they viewed his sharing his analysis of the board's members as insubordination. As best we can tell, this was ultimately the justification for his firing, although clearly the clash in styles more generally was the true culprit in the falling out.
The falling out happened quickly. Due to his cancer surgeries as well as his finishing off a doctorate at Oxford, Birdsall was only able to devote all of his efforts to ABS for about four of the seven months of his tenure there. In that very short time, ABS's board clearly was alarmed by the pace of change Birdsall was putting in place. It is surprising ABS had not discovered more about Birdsall's management style before he was hired, since most who know him well probably would have freely commented on what can sometimes be his "bull in a china shop" manner. One huge issue was Birdsall's ambitious plans for redeveloping the ministry's very attractively placed New York City property. Working with the Christian billionaire owner of the Omni Hotel chain, Birdsall had quickly put together a proposal to tear down the current 12 story ABS headquarters building and replace it with a 30 story structure which would house not only ABS but other ministries. Additionally, Omni would have a hotel on the upper floors of the building and was reportedly willing to finance the entire structure on terms very attractive to ABS, although ABS claims such assurances were never finalized. The value of the new structure to ABS would likely have dwarfed the old one. Moreover, because of changing real estate codes, ABS was going to have to spend at least $20 million in modifying the old building anyway. While it seems this was an intriguing, if ambitious, plan, Birdsall did not bring the board into this important development at an early stage of its formation. His intent, perhaps unwisely, was to get all the details nailed down before presenting the finished proposal to the board. Unfortunately, the board was not accustomed to being left out of the planning for such major developments and this only enhanced their growing view Birdsall was somewhat of a rogue operator who was acting outside of their control and authority.
In the end, Birdsall was summoned to a law office to be told he was being relieved of his duties. Indications are the board made little attempt to resolve their differences with Birdsall before his firing, evidently having already determined his management approach could not possibly be reconciled to ABS's style. This unwillingness to engage Birdsall in order to work through concerns about his management style is one of the reasons why Tim Keller and other evangelical leaders were willing to sign an open letter chastising ABS for firing Birdsall. They were also concerned Birdsall's quick firing made it look like he had fallen into a moral problem and desired to protect his reputation. More evangelical leaders were initially planning on signing the letter but some reportedly dropped off when the letter's contents were watered down – they actually desired a harsher condemnation of ABS.
The whole episode is a regrettable turn of events for ABS, its donors and Christian community generally. There was justifiable hope that ABS under Birdsall's more aggressive leadership would accelerate the positive changes already underway at ABS. If nothing else, this management turmoil will slow progress toward such goals. Hopefully, the ABS board will continue efforts to find new members committed to re-energizing the ministry and bring in a leader to replace Birdsall who has many of his same characteristics but also has more experience running larger ministries. There is no question ABS can still utilize its considerable influence, its still sizable endowment and its strategic location in New York city where evangelicals are suddenly flourishing, to accomplish much good for the Kingdom. We trust whoever the new CEO will be, he/she will be able to quickly oversee much needed board changes, improve staffing, develop a far less costly and more effective fundraising approach as well as find a way to have ABS spend more of its resources on increasingly effective programs. Restoring relationships hurt by the Birdsall firing with evangelical leaders and major donors is imperative as well. We suspect with the upcoming meeting between the two groups, further discussions will be more private than public, something that will likely be good for all involved.
Donors would be wise to wait to see who ABS hires as their new CEO and what this person commits to doing before considering new gifts to ABS. At MinistryWatch.com, we look forward to the day when we can unreservedly recommend ABS as a ministry donors should consider supporting. We have been impressed the ministry joined the ECFA, put together a statement of faith, started to spend some of its oversized endowment and was willing to hire someone with Birdsall's talents and vision. We hope after this recent diversion ABS will quickly get back on a path heading towards more energized and effective ministry. We sincerely hope that day comes soon.