Exploring charity:water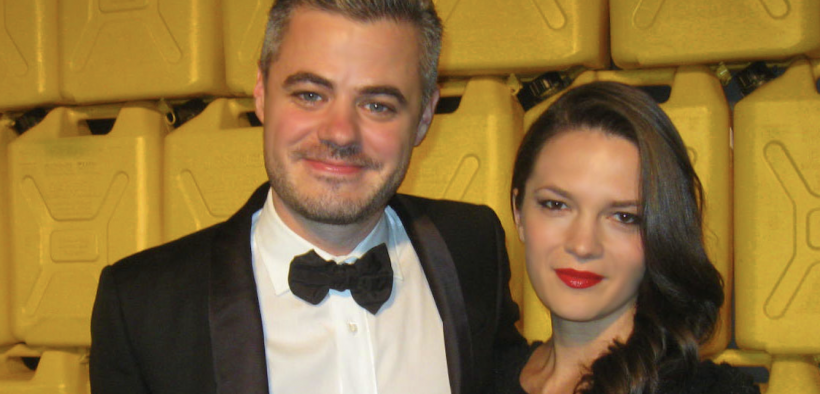 It happens every once in a while. A reader contacts our editor and asks something like this: "If charity:water is a Christian organization, why aren't they a member of the Evangelical Council for Financial Accountability?"
We reached out to charity:water's media department Feb. 15 seeking answers to this and other questions, but even though the organization brags about its responsiveness, it hasn't yet responded. In lieu of charity:water's assistance, here's what we found.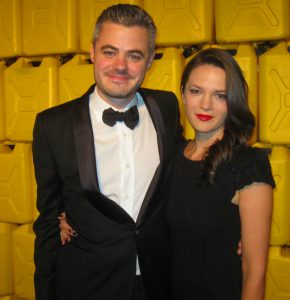 It's Not "Ministry:Water."  Though charity:water raises money in evangelical churches, and it partners with evangelical organizations such as Samaritan's Purse and World Vision, it is not a religious organization. It is not a member of the Evangelical Council for Financial Accountability, in part because it has no statement of faith, a requirement for membership.
However, founder Scott Harrison's story (explored in his memoir Thirst) and his persona are essential parts of the charity's appeal and fundraising success. After working for nearly a decade as a New York City dance club promoter, he saw the futility of his life, experienced an awakening, rediscovered "a lost Christian faith," volunteered for the Christian ministry Mercy Ships, saw that many of the world's people lack clean water, asked friends for donations, built his first well, and took things from there.
While Harrison talks about his faith, the organization and its mission are secular, but not secularist. It has worked with religious groups, including the evangelical relief ministry Samaritan's Purse.
Harrison makes charity:water's secular nature a selling point: "We're living in divisive times right now, and what I've been hearing in so many recent conversations is that people are really looking for something they can agree on and believe in…What I love about the work we're doing at charity: water is that the cause of clean water brings together people of all walks of life. Regardless of your politics or your religious beliefs, we all believe that no human being should die from bad water."
It Doesn't Build Wells. It's "implementing partners" do that. What CW does is raise money—$90 million in 2020, and nearly half a billion dollars during its 15-year-lifetime—and distributes grants to other groups, including some of the dozens of water charities that have fought this battle for years. Those groups have built some 59,608 water projects that serve some 11.6 million people. charity:water's roles are fundraising and monitoring.
On the subject of monitoring:  charity:water made a big PR splash in 2012 when it received a $5 million Google grant to, in part, install electronic monitors on 4,000 of its wells.  These monitors were supposed to monitor water flow, usage, and maintenance issues.  However, we could not find any follow-up communications from charity:water to determine if that project was a success.
Access to MinistryWatch content is free.  However, we hope you will support our work with your prayers and financial gifts.  To make a donation, click here.
Branding and Marketing Are Keys To Success. According to Viktoria Harrison, Scott's wife, branding and marketing were key concerns when the organization launched in 2006. The goal was to birth "the Apple of charity." Viktoria says, "Apple was different because they had an effortless, subtle way about them—they were calming and didn't try too hard to impress." She says CW has copied that success. "Our brand continues to feel authentic, sincere and human," she said. She recently left CW to start her own company, The Branded Startup, to help other organizations follow her lead.
Scott and Viktoria Harrison share their marketing insights in workshops and at conferences around the world. A Forbes article hailed Scott for "reinventing philanthropy," in part for successfully launching a monthly subscription model called "the Spring," which has 72,000 donors who give $30 a month. The model is similar to the monthly child sponsorship programs used by religious charities. CW has developed personalized dashboards for Spring donors highlighting the "Lifetime Impact" of their giving.
100 Percent To The Field?  Charity:water promises to send 100 percent of all public donations straight to the field.  (You can read its "100% Model" statement here.)  and also promises it has "zero marketing budget." But how is that possible?  High capacity donors pay infrastructure and other costs so that the money of smaller donors can go straight to the field.  Charity:water brings these big donors together annually for a black-tie event in New York, an event that usually raises millions of dollars.
So charity:water essentially operates on "two checkbooks," a concept explained in a lengthy 2013 article by the website TruthOut that raised questions about some of charity:water's practices.  In that article, charity:water's Paull Young said, "We basically have two bank accounts. So, one bank account – 100 percent goes to water…. And the other account – there are about 193 major donors who give three years' commitment, and they fund all operating costs."
This makes a good marketing pitch, but charity:water's audited financial statement from 2019 tell a more complete story.  It shows the ministry in fact spent 79 percent of its income on water projects, with the remaining 21 percent covering management, development (fundraising), and "other." Scott Harrison raises additional funds from a group of angel investors he calls "the Well" to cover the 21 percent of CW's budget that doesn't go to water projects. The arrangement is so unusual that charity:water's auditor, KPMG noted it on the two-page opinion letter that accompanied its audit of the charity.
A representative from charity:water said, "Our 100 percent model does not claim that [we] don't spend any money on non-program costs.  It promises that 100 percent of public donations go to water projects, and that operating costs…are funded by a group of private donors."
Long story short, CW's 100 percent promise grabs attention, but doesn't tell the complete story. The organization's audited financial statements show that $16 million of CW's $75 million 2019 income was spent on the standard non-program charges incurred by nearly all charities. And while CW claimed in the early days of the organization that it spent zero dollars on marketing, it now says the organization has "grown substantially and [has] not made this claim for several years."  In fact, it spent nearly $10 million on marketing and development in its most recent reporting year.  All of these expenses earned charity:water a mediocre 2-star Financial Efficiency Rating from MinistryWatch.
Fawning Media Coverage. Business Insider published an article written by a friend of Scott Harrison's. The article called Harrison a "Sherpa of Cool," and solicited donations to charity:water, with the author offering to match donors gifts up to $250,000. A Forbes article praised Harrison for "Reinventing Philanthropy With Data And Compassion." Harrison has appeared in Fortune magazine's 40 under 40 list, Forbes magazine's Impact 30 list, and was No. 10 in Fast Company's "100 Most Creative People in Business" issue. CW has also been successful through social media, with popular entertainers promoting CW to their audiences.
Bottom Line. Charity:water as done much good work, and it has generally earned good ratings from watchdog groups like Charity Navigator, which gives CW 4 of 4 stars for accountability and transparency, and 3 of 4 stars for finances, though – as noted above – its ratings from MinistryWatch are less glowing. The average age of its donors is 35, which bodes well for its continued existence, if it can keep donors engaged.
Unfortunately, we haven't been able to penetrate beneath the carefully crafted brand to get solid answers to some of the important questions donors ask.