Evangelicals Choose to Give to Secular Charities over Christian Organizations, Poll Finds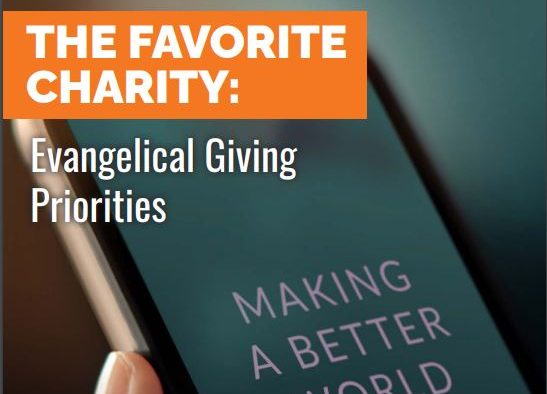 More than half of evangelicals choose a secular charity over a Christian organization as their favorite target for giving outside their church, according to a new poll.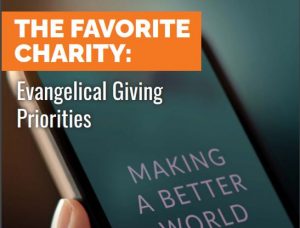 Infinity Concepts and Grey Matter Research studied more than 1,000 American evangelical Protestants to learn their giving habits and preferences, asking them to name their favorite charity or ministry to support beyond giving to their personal church. 
There are about 59 million evangelical Protestants in the United States. Researchers said that of the 34 million who give to charities outside their church, 18 million choose a favorite organization that is not Christian, while 16 million favor one with a Christian philosophy.
Slightly more than half (52%) said they prefer to support organizations "that have their Christian faith as a major part of the work they do," while another 32% said they prefer "organizations that have a Christian background or perspective but are not necessarily conducting specifically Christian work." 
Among the 19 charities favored evangelicals, just seven are faith-based or faith-related in any way. The major reason poll respondents gave for not favoring faith-based organizations over secular ones was the desire to help people regardless of their religious beliefs (66%). 
Access to MinistryWatch content is free.  However, we hope you will support our work with your prayers and financial gifts.  To make a donation, click here.
Evangelicals are more likely to give to organizations that address poverty and homelessness, youth, and missions/evangelism, and less likely to favor animal charities, overall health organizations and emergencies or disaster relief, the poll found. 
And like donors in general, they tend to favor giving to very large organizations.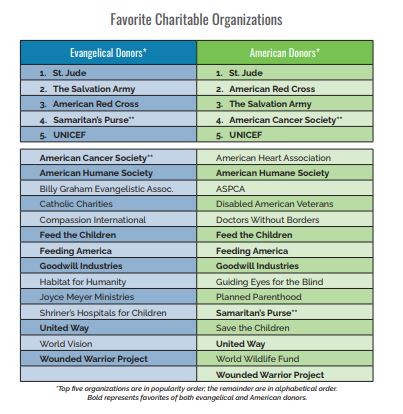 The study found that evangelicals' favorite organizations to give to include those that address specific diseases such as cancer or diabetes (19%), international relief and development (18%), domestic poverty and homelessness (12%), and community support (11%). 
Ten of the top 19 brands evangelicals prefer to give to are secular organizations, while two others, Feed the Children and Habitat for Humanity, refer obliquely to having Christian principles. 
The top five favorites among evangelicals are St. Jude Children's Research Hospital (15%); The Salvation Army (8%); Samaritan's Purse (4%); American Red Cross (4%); and UNICEF (3%).
St. Jude's Children's Research Hospital was the subject of a recent investigative report by Pro Publica that raised concerns about the fundraising techniques of the organization.  (MinistryWatch published that report, which you can read here.)  Feed The Children, one of the few Christian ministries on the list, identifies as a Christian organization, but it is not a member of the Evangelical Council for Financial Accountability and has a Donor Confidence Score of 60 from MinistryWatch, which means "Give With Caution."
Here's the list of favorite charities for evangelical donors:
St. Jude
The Salvation Army
American Red Cross
Samaritan's Purse
UNICEF
American Cancer Society
American Humane Society
Billy Graham Evangelistic Association
Catholic Charities
Compassion International
Feed the Children
Feeding America
Goodwill Industries
Habitat for Humanity
Joyce Meyer Ministries
Shriner's Hospital for Children
United Way
World Vision
Wounded Warrior Project
Editor's Note:  MinistryWatch's Warren Smith discussed this survey with Ron Sellers in a recent podcast episode.  To listen, click here.