Ep. 47: Religious Liberty, Abuse at a Girl's Boarding School, and Wycliffe Associates President Is Out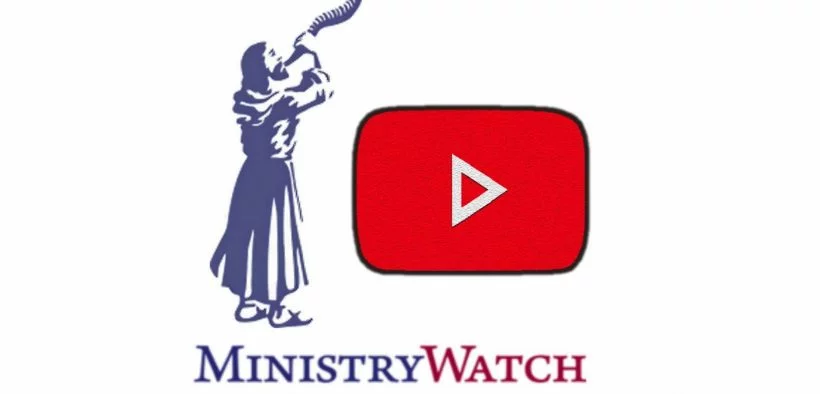 On today's program, A boarding school in Missouri was abruptly shut down after allegations of sexual, physical, and emotional abuse.  While cities, towns, and organizations are removing statues and re-naming buildings all over the country, the Southern Baptist Convention has decided to leave their buildings alone.  We'll examine why.  And we continue our Generous Living series with the story of a toy shop owner who became successful beyond his wildest dreams, but now believes it's what he gives, not what he makes, that will define his legacy.
We begin today with several religious liberty stories.  First up, a district court has temporarily granted a request from Capitol Hill Baptist Church in Washington, D.C.  The church can now gather for outdoor worship services.
As usual, we just touch the tip of the iceberg here.  To learn more, go to www.MinistryWatch.com and can read all the stories on today's podcast in full.
Before we go, a couple of updates about MinistryWatch.
Warren will be doing a webinar on the topic of "How To Find and Read a Form 990."  A Form 990 is a form that non-profit ministries have to fill out every year.  It's a lot like a tax return except, of course, tax-exempt organizations don't pay taxes.  It has a lot of helpful information on it, and we here at MinistryWatch look at them just about every day.  In fact, we think ALL donors should examine a ministry's Form 990 before they donate to that ministry.
But a lot of donors have told me they don't even know where to find them, or what to look for once they do find them.  So we're going to do a webinar on that topic, starting with the very basics.  Again, the webinar is called "How To Find and Read A Form 990."  That webinar will take place on Wednesday, Oct.28, at 3 pm ET.  Mark your calendar and we'll have information about how to sign up for that webinar on the MinistryWatch website today.
Also, regular listeners to the podcast know that through the month of September we were offering a copy of my new book "Faith-Based Fraud" to anyone who made a donation to MinistryWatch.  The demand for the book was so great that we have printed more books and we've extended that offer through October.   So if you missed the offer in September, it's not too late.  If you'd like to know more or make a donation, you can go to www.MinistryWatch.com and hit the DONATE button at the top of the page.
Each week, Warren and Natasha bring you news about Christian ministries, as well as the latest in charity and philanthropy, news that we examine from a Christian worldview perspective.  Our goal is to help us become better stewards of the resources God has entrusted to us.
The producers for today's program are Rich Roszel and Steve Gandy.   We get database and other technical support from Cathy Goddard, Stephen DuBarry, and Casey Sudduth.  Writers who contributed to today's program include Adelle Banks, Christina Darnell, Anne Stych, and Warren Smith.
May God bless you.
Podcast: Play in new window | Download
Subscribe: RSS