Elder Financial Exploitation on the Rise; Tips to Avoid It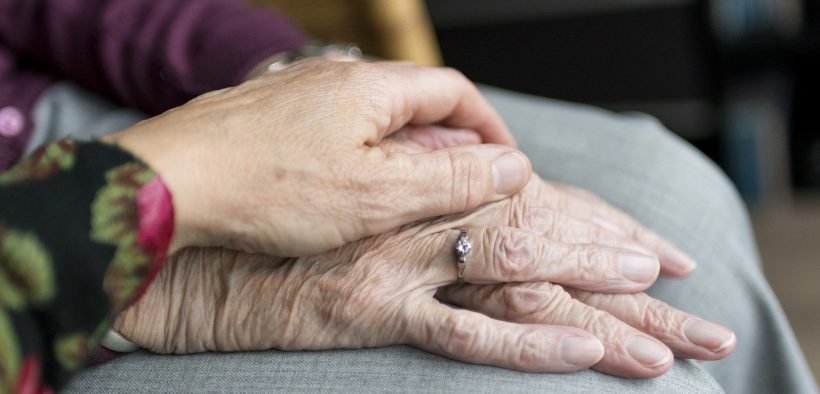 Armando, age 78, was thrilled when someone called to tell him he had won $10,000 in the lottery. But there was a catch. Armando was required to send $500 as a winner's fee before he could get the winnings. As you may guess, no winnings were ever sent to Armando.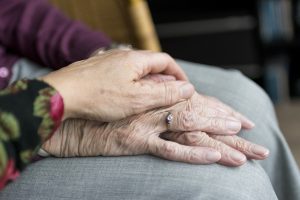 This is just one example of financial exploitation and fraud perpetrated against the elderly in the United States each year.
With much of the nation's wealth, an estimated $18 trillion, possessed by the elderly, they are the target of dishonest actors seeking to access that wealth. And by 2030, one in five Americans will be 65 or older. 
Financial exploitation, according to the Older Americans Act passed in 1965, "describes any illegal, unauthorized, or improper act that inappropriately exploits or deprives an older adult of resources for monetary or personal benefit, profit, or gain."
According to research, there are over 8.68 million cases of elder financial abuse in the U.S. each year with losses exceeding $113 billion. 
The Financial Crimes Enforcement Network (FinCEN) reported that, on average, elderly financial fraud involves a transfer of over $50,000. It also found that family members are most often the perpetrators of these crimes. 
Charity Scams
One of the most common scams is known to experts in the field as the "Charity Scam."
Amy Livingston writes about personal finance for MoneyCrashers.com and other websites.  She says, "Charity scams are particularly nasty because they take advantage of the mark's desire to help others. These scams often pop up in the wake of a natural disaster, such as a hurricane."
Livingston says that sometimes the charities are completely bogus, with names that sound like well-known charities.  Some will even set up websites that, though usually not elaborate, will be enough to convince someone who is not technologically savvy that the organization is real.
Government Efforts to Fight Elder Exploitation
The Department of Justice's Elder Justice Initiative is working to prosecute financial crimes against the elderly domestically and internationally, including telemarketing, mass mailing, and tech support scams.
The Senior Safe Act, enacted in 2018, provides immunity from suits to trained individuals of a financial institution who report, in good faith, suspected financial exploitation of a senior citizen.
Additionally, the Department of Justice has resources to help local and state efforts to fight elder abuse and exploitation. It provides an Elder Abuse Guide for Law Enforcement online training for law enforcement and a video series for elder abuse prosecutors.
Access to MinistryWatch content is free.  However, we hope you will support our work with your prayers and financial gifts.  To make a donation, click here.
In the last several years, 41 states, the District of Columbia, and the U.S. Virgin Islands have enacted legislation requiring more severe penalties for elder exploitation, according to the National Conference of State Legislatures.
According to analysis done by Comparitech, a pro-consumer website promoting cybersecurity and privacy, Oklahoma had the highest rate of elder exploitation at 26,661 cases per 100,000 seniors. 
However, California had the highest total losses to financial exploitation of seniors, totaling over $10.8 billion.
Financial Institutions Fighting Elder Abuse
Research conducted by AARP showed that financial exploitation by strangers is most often committed through multi-service businesses, whereas exploitation by family members is committed through access to bank accounts and other financial services.
While the elderly victims lose the most in tangible assets and intangible indignity, the financial institutions also suffer significant losses. 
On average, a financial institution will lose $17,000 per incident of elder exploitation.
Elderly persons may have to resort to public assistance after suffering a loss due to fraud, and often caregivers end up bearing a significant portion of the losses as well.
Fourteen states, the District of Columbia and Guam have laws requiring financial institutions to report when it suspects or has cause to believe "an individual is being exploited or financially victimized." 
AARP began the BankSafe initiative in 2018 to provide training to employees of financial institutions to recognize the signs of elder exploitation. According to its report, "In only a six-month period following the BankSafe training, participants saved nearly $1 million of older adults' deposits. Front-line employees in the BankSafe trained group saved 16 times more money than the control group."
Banks, credit unions, and other financial institutions can earn a "BankSafe" seal, allowing consumers to recognize that at least 80% of their front-line employees have been trained to recognize signs of elder financial exploitation. The training is provided to staff at no cost.
The American Banking Association provides financial institutions with tools and resources to help fight elder financial exploitation.
Suggestions for Families and Caregivers
There are many places to find help and resources to avoid the scams and schemes of those who wish to exploit the elderly.
The Justice Department established the National Elder Fraud Hotline for reporting cases at 1-833-FRAUD-1. It also has a listing, by state, of elder justice resources. 
To prevent fraud and exploitation, AARP makes several suggestions.
First, appoint a trusted person as the financial power of attorney—maybe even two to share responsibility and hold one another accountable.
Second, appoint another trusted contact for the bank to reach out to if they detect suspicious account activity and you are unreachable.
Third, sign up for a technology service that tracks your bank accounts, credit cards, and investments. EverSafe is one such service developed by experts in aging and fraud. Its services are available for between $80 and $250 annually.
Fourth, stay involved in the lives of your elderly loved ones. Make regular visits and phone calls. Social isolation is one of the greatest risks for elder financial exploitation.  If your elderly loved one is getting a lot of mail from non-profit organizations, even legitimate ones, that means they may be responding to either the mail or phone calls.  
Fifth, carefully screen and get to know any caregivers employed to help with your loved one's care. If their care or actions raise your suspicions, don't hesitate to make a change.
The Consumer Financial Protection Bureau has a MoneySmart guide for older adults that lists common scams and advice for recognizing and avoiding them. It discusses romance scams, investment frauds, telephone and internet scams, phantom debt collection scams, charity scams, and identity theft.
Helpful Tips Even When Exploitation Isn't Involved
Not all money lost is due to exploitation, however, Sometimes, elders are forgetful and may not remember paying a bill or contributing to a charity.
Schwab recommends being sensitive and allowing an elderly loved one to remain as independent as possible. However, the "5 Cs" can help navigate the sensitive area of assisting with an elder's finances.
First, communicate with your loved one and let them know what concerns you have and if he believes he might need help.
Second, collaborate about responsibilities the elder can keep and which responsibilities you might be more involved with.
Third, consolidate accounts so there are fewer to keep track of. 
Fourth, coordinate with your elder about the location of important documents like wills, powers of attorney, and insurance policies.
Fifth, calculate the amount of money the elder needs to meet his or her daily needs. This will help assure the elder about their financial stability.
June 15 is World Elder Abuse Awareness Day (WEEAD), an effort to "promote a better understanding of abuse and neglect of older persons by raising awareness of the cultural, social, economic and demographic processes affecting elder abuse and neglect." The USC Center for Elder Justice leads the initiative and has materials for getting involved on the WEEAD website.