EDITOR'S NOTEBOOK: John Ankerberg and T.D. Jakes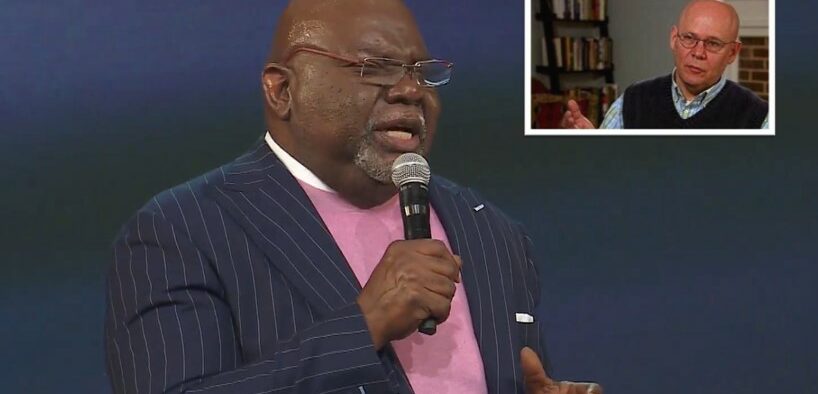 Editor's Note:  Most Saturdays we will feature this "Editor's Notebook" column. MinistryWatch President Warren Smith will comment on one or more stories in the week's news, adding an additional perspective or, sometimes, a behind-the-scenes look at how the story came to be. 
More Ankerberg Troubles. The Ankerberg Theological Research Institute, which produces the popular John Ankerberg Show for Christian television, has been suspended while the organization is under review for compliance with three of the ECFA's Standards for Financial Accountability. Those standards relate to board accountability, and the use of donor funds.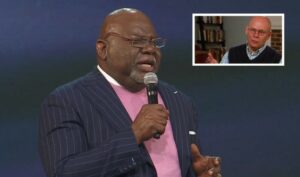 The review of Ankerberg's organization by the ECFA comes after a former fundraising executive at the organization went public with concerns about how Ankerberg used nearly $20-million raised to fund audio bibles.
Those concerns were first reported by MinistryWatch and were later the subject of a lengthy front page story in the Chattanooga Times Free Press.
In his whistleblower complaint, Andrew Jaeger claimed Ankerberg has raised more than $16 million since 2016 for audio Bibles. On The John Ankerberg Show, Ankerberg promised to work with an Albuquerque-based ministry called Faith Comes By Hearing (FCBH) to distribute the audio Bibles to unreached people groups and others all around the world.
Jaeger claimed that less than $3-million went to Faith Comes By Hearing during that time period. Jaeger says much of that money has stayed in the ministry to fund the Ankerbergs' use of private jets, as well as to build the coffers of the organization.
The Ankerbergs dispute Jaeger's story, but only in the details.
In an interview with MinistryWatch, John and Darlene Ankerberg said the relationship with Faith Comes By Hearing actually began in 2013, not 2016. They say their ministry has taken in about $20 million for audio Bibles, not the $16-million asserted by Jaeger. They acknowledge that only "about 20 percent" of the money ended up going to Faith Comes By Hearing, or about $4-million.
Access to MinistryWatch content is free.  However, we hope you will support our work with your prayers and financial gifts.  To make a donation, click here.
Jaeger also claimed the Ankerbergs have spent $1-million with the charter service NetJets, and that the organization failed to disclose the use of the jets on its 2021 Form 990.
Again, the Ankerbergs did not deny that. They acknowledge they used NetJets. However, John Ankerberg said that Jaeger's $1-million figure was false. He said the true cost was "about half that." Darlene Ankerberg said the failure to disclose the use of charter aircraft was an administrative mistake made by the ministry's outside accounting firm, and that mistake would be fixed.
Ankerberg's organization subsequently sued Andrew Jaeger, claiming that he violated the terms of his severance agreement by keeping documents that supported his whistleblower claims, documents that ATRI says he was required to return when he left the organization.
Is T.D. Jakes Too Good To Be True?  It's hard not to admire the enterprise and sheer organization-building acumen of Dallas megachurch pastor T.D. Jakes.
Bishop Jakes' multiple-enterprise holding company has announced a 10-year, billion-dollar partnership with Wells Fargo & Company to revitalize neighborhoods, foster economic opportunity, and create long-term change in communities in need across America.
The partnership between Wells Fargo and the T.D. Jakes Group, which includes T.D. Jakes Real Estate Ventures, TDJ Enterprises, and T.D. Jakes Foundation, will include up to $1 billion in capital and financing from Wells Fargo as well as grants from the Wells Fargo Foundation, the organizations said.
I will also say that Jakes, who is now in his late 60s, has has a long ministry free of sexual or financial scandal, which perhaps shouldn't be counted as a major accomplishment, but in this cultural moment is worth noting.
So why does Jakes cause me some disquiet? For one thing, I'm uncomfortable with the commingling of Jakes' for-profit and non-profit enterprises. Jakes is chairman & CEO of the T.D. Jakes Group. He also heads T.D. Jakes Ministries and is the founder of Dallas megachurch The Potter's House. It's hard to know for sure, but it appears that the royalties from his bestselling books go into him personally, and not to the ministries that give him the platform that make these books bestsellers.
I also have theological concerns. Jakes comes from the Oneness Pentecostalism tradition, which has heterodox (some would say heretical) views about the Trinity. It is a view called "modalism," which denies the trinitarian view that God is "one God, three persons" and subscribes to the notion that God has three "modes" that are manifest differently at different times. That means, in part, that modalism does not affirm the eternal nature of the three persons of the trinity.
These distinctions might cause the eyes of some people to glaze over.  And I acknowledge that we're getting in the theological weeds here.  But let me also say that your understanding of who God is really matters.  My point here is that Jakes' understanding of God is not the same as the historical Christian view. Ideas have consequences, and bad ideas have victims.
All of which causes me to wonder who T.D. Jakes really is, and who his far-flung enterprises will help – and hurt – over time.