Controversial Televangelist Rev. Ernest Angley, Who Died Recently at Age 99, Compared to Jesus at Memorial Service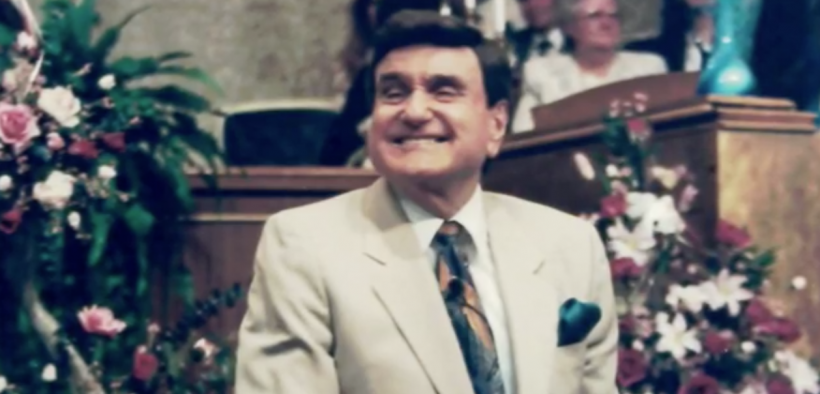 Controversial megachurch preacher and televangelist Rev. Ernest Angley, who died May 7 at the age of 99, was memorialized by May 22 at his home church, Grace Cathedral of Cuyahoga Falls, Ohio.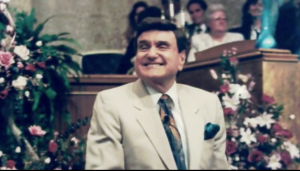 The Rev. Angley had a ministry that dated back to the 1950s and gained worldwide exposure through a syndicated TV program that launched in 1972.
His faith-healing claims, distinctive speaking cadence, and controversial views often made him the subject of ridicule and sometimes put him on the wrong side of the law.
During the memorial service, which was live streamed on the Angley Ministries Facebook page and YouTube channel, the Rev. Chris Machamer called Angley a "spiritual father" to many, and the Rev. Steve Millar compared the televangelist's trials on earth to those of Jesus, the Columbus Dispatch reported.
"When Angley was falsely accused, people were willing to cast him aside just as people were willing to cast aside Jesus," Millar said.
Access to MinistryWatch content is free.  However, we hope you will support our work with your prayers and financial gifts.  To make a donation, click here.
Millar also said he never thought he would be officiating at Rev. Angley's funeral because he expected to be raptured before Angley died.
Rev. Angley was known for dramatically "healing" people on his TV program, and served prison time in Munich, Germany in 1984 after officials arrested him on charges of fraud and practicing medicine without a license, per USA Today. He also claimed in 2006 that he could cure AIDS.
In 2014, Angley was accused by 21 former church members of running a cult and saying no one should have children, encouraging followers to get abortions and vasectomies and performing "examinations" of genitalia to confirm the surgeries. The accusations, which included calling Angley a closeted gay man, were outlined in a series of articles in the Akron Beacon Journal.
Angley denied all of the claims.
One of the people mentioned in the series, former Assistant Pastor Brock Miller, sued Angley and his church for sexual abuse in 2015. The church countersued for defamation, and an out-of-court settlement was reached in 2020.
Angley was born in Gastonia, North Carolina, in 1921 and moved to Akron to begin his ministry there in 1954. In 1994, he bought the 5,000-seat Cathedral of Tomorrow church from televangelist Rex Humbard.
In 2005, he bought a $26 million Boeing 747 to use for overseas mission trips.
Rev. Angley is survived by a sister-in-law and niece.