Church Has Sole Jurisdiction Over Clergy Discipline, Chicago Court Rules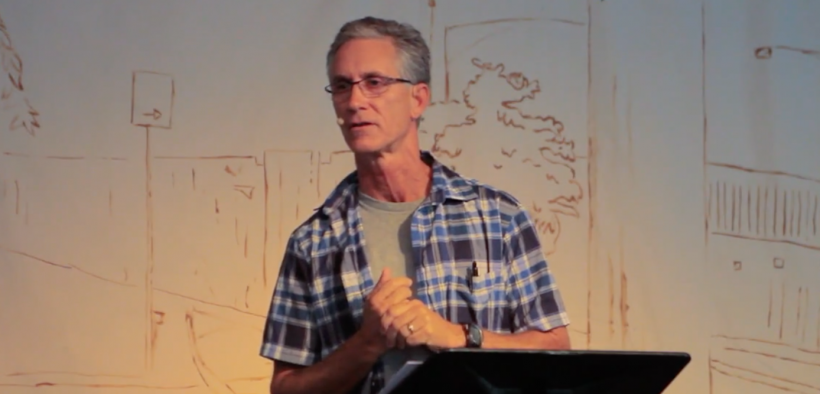 A Chicago circuit court has dismissed an appeal from a former pastor in an Evangelical Covenant-connected church who said he lost his position after the ECC took too long to investigate a sexual abuse claim against him that was eventually dismissed.
Neil Taylor was suspended as pastor of Jesus People in 2017 after an individual he and his wife had cared for as a child accused him of sexual abuse in the 1970s, before he became a pastor. Taylor was credentialed as an ECC pastor in 1989 and ordained in 2004.
According to court records, Taylor reported the accusation to the ECC in June 2017 and was subsequently told he was not allowed to preach, teach, or attend church until the matter was resolved, leading Jesus People USA to hire a different pastor.
In late June 2017, Taylor met with ECC's Board of Ordered Ministry at the church's annual meeting to discuss the allegations against him. The board upheld the suspension at that time as the investigation continued.
Taylor said in his complaint that throughout the remainder of 2017, he frequently inquired about the progress of the investigation and when he could expect his suspension to be lifted.
In June 2018, he again met with the Board of Ordered Ministry at the church's annual meeting, where ECC finally "acknowledged that the accusations that had been made against [plaintiff] were malicious and that the investigation had been carelessly handled." ECC's executive director, Richard Lucco, said the ECC investigation lacked "care and due process."
Access to MinistryWatch content is free.  However, we hope you will support our work with your prayers and financial gifts.  To make a donation, click here.
ECC lifted Taylor's suspension in June of 2018, but Jesus People USA declined to rehire him, and as of 2020, he was still "not serving in a pastoral position," the complaint said.
In 2020, Taylor sued ECC for breach of contract and intentional interference with economic advantage, asserting that he should have been reinstated as pastor of Jesus People after the ECC completed its investigation and found no basis for the accusations.
ECC filed a motion to dismiss Taylor's grievance under the ecclesiastical abstention doctrine, which says civil courts must accept a religious entity's interpretation of canonical text, and the ministerial exception, which says the court does not have jurisdiction over how a church follows its own rules of ministerial investigation and discipline.
A circuit court dismissed Taylor's complaint, noting the ECC bylaws state that the Board of Ordered Ministry "has general supervision over all ordained and licensed ministers including their ordination, license, commission, consecration, standing, and discipline, and the maintenance of high standards in their ministry" and that a minister "may be disciplined by the board" by "[t]emporary suspension of ministerial or missionary credentials and removal from ministerial functions" while charges are being investigated.
Taylor appealed, and on Jan. 12 the Illinois First District Appellate Court upheld the ruling.
"Different religious organizations may have different views regarding what constitutes fitness to serve as clergy," the appeals court said in making the decision. "We cannot review such decisions without violating the first amendment by approving some views and rejecting others. Thus, because plaintiff's complaint directly challenged defendant's internal investigative and disciplinary procedures, the circuit court lacked jurisdiction and properly dismissed the case."