Christian and Missionary Alliance to Leave Colorado Springs for Ohio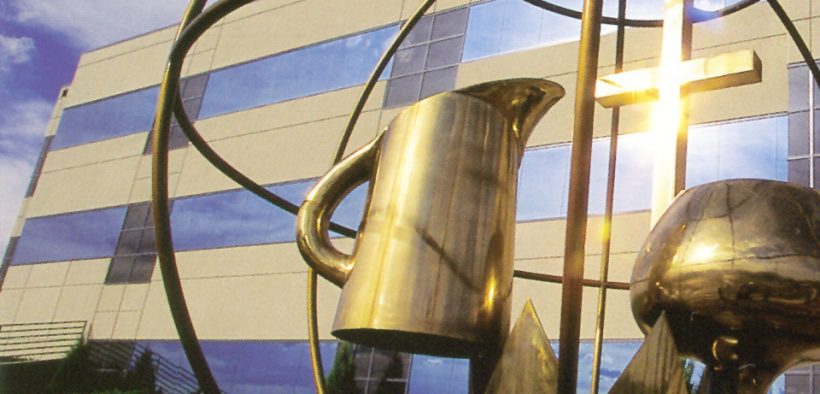 Between 1988 and 1993, more than 30 evangelical ministries flocked to Colorado Springs from states like New York and California for its low cost of living and other benefits.
The migrants included Focus on the Family, Biblica (formerly International Bible Society), Reach Beyond (HCJB World Radio), Every Home for Christ, OC International, Mission of Mercy, Christian Camping International, Missionary Internship, Inc., and the Christian and Missionary Alliance (C&MA).
But the city's population has doubled to nearly 700,000 people since C&MA moved to town in 1989, and the city's cost of living has soared above the national average.
Now, C&MA plans on leaving the city and heading to Columbus, Oh. It cites the lack of affordable housing, the same reason it relocated in 1989 from New York, where founder A. B. Simpson had a pastorate.
It plans to make final decisions by March and begin relocation in the summer, but less than half of the ministry's 130 employees plan to make the move to Ohio.
Access to MinistryWatch content is free.  However, we hope you will support our work with your prayers and financial gifts.  To make a donation, click here.
The organization—which is both an international Christian denomination and a missionary organization—cited transportation challenges as a major factor. Colorado Springs lacks a major airport.  That pushes Colorado Springs' transportation costs above national averages. Columbus has a major airport, and workers can drive to some 800 Alliance churches within one day.
Peter Burgo, C&MA's director for storytelling and media relations, did not respond to questions about the move in August, but in December he told Debbie Kelley of the Colorado Springs Gazette about the ministry's hopes for Columbus.
"We are pursuing a different concept of officing, with shared workspace options and greater interaction with the local community than we've been able to pursue at our current location here in the Springs," Burgo said.
The ministry built its Colorado Springs headquarters on a 5-acre parcel in the Briargate Business Campus on the city's north end. The property is currently assessed at $8.6 million.
It's seeking a 15-acre parcel in Ohio, where they plan to build an event center.
C&MA's 2019 income was $60 million, compared to $63 million in 2018, and $61 million in 2017. Churches provide 62 percent of that income.  The C&MA's flagship college, New York's Nyack College, has been experiencing significant financial losses and recently sold its historic campus near New York City for $45.5 million.
C&MA was founded in 1897 when A. B. Simpson, who was influenced by Britain's Keswick movement, merged two existing groups. Both Simpson and the C&MA played an important role in the Pentecostal movement of the early 20th century, and while the C&MA originally emphasized the manifest gifts of the Holy Spirit, it later focused on the deeper life and fruits of the Spirit.
C&MA faced scandal in the 1990s over decades of serial sexual and psychological abuse of missionaries' children at the Mamou Alliance Academy, a boarding school in Guinea, West Africa. It later adapted Safe Place practices against abuse and sought forgiveness from victims "for the pain and trauma that you suffered while under the care of C&MA dorm parents, teachers and missionaries."
The denomination is a part of the Alliance World Fellowship, which has 6.2-million people in 88 countries.  In the United States, the C&MA has more than 400-thousand members in more than 1600 churches.