BibleProject Experiences Rapid Growth Going into Seventh Year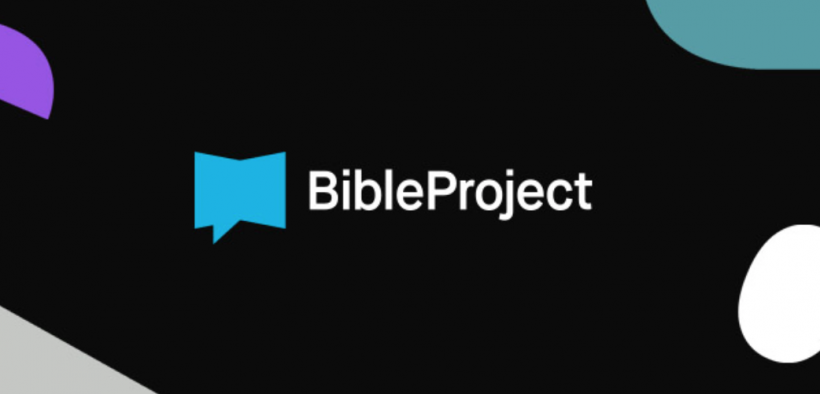 BibleProject has experienced explosive growth over the past five years. From 2015 to 2019, the organization's revenue grew from under $900,000 to over $9 million. It doubled in size in 2018 alone.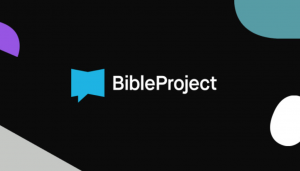 BibleProject is an animation studio and ed-tech organization that offers free videos, podcasts, articles, and other resources that "show how the Bible is a unified story that leads to Jesus," according to their website. BibleProject's animated videos are organized into series covering topics such as creation, the character of God, and the Torah.
In 2020 the organization had 24 million audience members across platforms and received donations from over 41,000 patrons.
The organization launched after receiving 501(c)(3) status in July of 2014. This summer, employees recently returned from an extended break as the company enters its jubilee year.
The ministry's rapid growth is due to its quick growth in donations. From 2017 to 2018, BibleProject went from receiving $3.5 million in donations to $7.1 million while allocating just $24,000 for fundraising.
In 2019, the most recent year available, BibleProject spent only $15,564 on fundraising.
Steve Atkinson, executive director of BibleProject, said, "During those years [2015-2018], we made a simple invitation for those who enjoyed the content to partner with us in contributions. As those videos and podcasts were seen online and organically shared, our audience and base of patrons grew without additional expense."
According to Atkinson, BibleProject does not conduct any "traditional proactive fundraising."
"Our development model is unique in that we are 100% crowdfunded," he said. "We simply invite people to join us in our effort to help people experience the Bible as a unified story that leads to Jesus."
Access to MinistryWatch content is free.  However, we hope you will support our work with your prayers and financial gifts.  To make a donation, click here.
The organization has received contributions from individuals and foundations as well as from the Kingdom Giving Fund, which gave BibleProject a $1.25 million grant to develop a Bible study app in 2019.  This is the ministry's largest gift to date, and a BibleProject app is currently being beta tested, according to its website.
Paul Penley, managing director at Excellence in Giving, said that Excellence in Giving leads the "rigorous due diligence process" that allows the Kingdom Giving Fund's investment committee to make informed decisions about which projects to fund.
Penley said that BibleProject received the grant because "the project met our criteria, and the organization had the people and processes in place to execute it well."
Atkinson said that, based on advice from board members and patrons, BibleProject is committed to keeping six months of operating expenses in reserves. "We believe this is wise financial stewardship and is sound business practice," Atkinson said.
Any donations above the six-month reserve are spent or allocated within the following year. In 2018, BibleProject had an excess of $3.4 million, and in 2019 it had $1.4 million. This excess money goes toward new projects, such as new technology platforms or translation projects.
"Since 2018 we have invested in the development of new product offerings, staff to support our growing audience, and rapidly expanded our localization efforts. The key staff additions in 2019 were possible from the surplus we [had] received in 2018."
In light of its explosive growth, BibleProject has increasingly put more measures in place to ensure financial accountability.
In October of 2018, the organization's financial director, Joel Paul, transitioned to working full time. He worked previously as a staff accountant at Moss Adams and was only at BibleProject part time. Atkinson said the nonprofit has also hired a controller and another accounting assistant since then "to care for the growing needs of our organization."
Paul's full-time salary was initially $85,000. In 2019 he was one of the six BibleProject employees compensated over $100,000. Atkinson said this pay "now accurately reflects his experience, the size of BibleProject, and the staff he leads."
BibleProject also conducted its first annual audit for the 2019 fiscal year and recently completed its audit for 2020. Now that the audit is completed, BibleProject plans to file its Form 990 with the IRS in the next six weeks, according to Atkinson.
Based on recommendations from advisors and leadership, BibleProject has pursued financial accountability through Excellence in Giving rather than through the ECFA or other organizations (you can read MinistryWatch's recent profile of Excellence in Giving here).
In 2019 the ministry received Excellence in Giving's Seal of Transparency. "The Excellence in Giving process requires sharing twice the amount of information the IRS requires," according to Atkinson. BibleProject also goes through a quarterly financial review with the Kingdom Giving Fund.