Bank Forecloses on Harvest Bible Chapel Founder James MacDonald's $2 Million Custom Home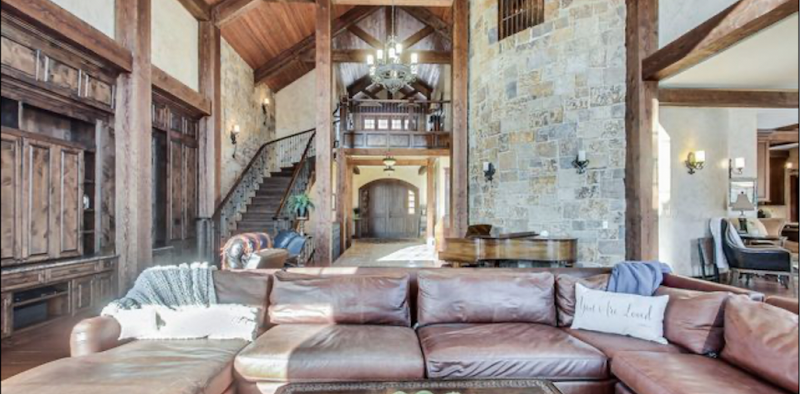 James MacDonald, the founder of megachurch Harvest Bible Chapel, is currently in danger of losing his home in Elgin, Ill., after he has failed to pay his mortgage with the Republic Bank of Chicago, according to court documents reported in local papers in the Chicago area.
MacDonald reportedly owes more than $947,000 to the Republic Bank of Chicago for the 5.5-bathroom, five-bedroom home that sits on 10 acres.
The home is currently listed for sale.  The listing says: "Home has high end custom windows throughout, state of the art security and sound system. Ample indoor/outdoor entertaining areas are perfect settings to host gatherings large & small to create memories for a lifetime. Outdoor kitchen perfect to BBQ for your family and guests.  Extensive landscaping with gardens, trees, Koi pond with waterfall. Home has a cedar shake roof, a sprinkler system and so much more. Home is on 10 acres. All you have to do is move in."
James MacDonald removed from the leadership of Harvest Bible Chapel in February 2019 after a series of controversies, including his alleged use of church funds for personal expenses.  His church ultimately declared him "biblically unfit" for ministry.
The lawsuit says MacDonald allegedly has not made a mortgage payment since December. He currently owes $925,902.96 on the loan, $20,669.34 in unpaid interest, and $974.04 in late charges.
The property is currently listed for sale on Redfin and Zillow, as well as on other similar sites. It was originally listed for $1.9 million in March, but was cut to $1.6 million in May.