Two Sisters Accused of Embezzling Almost $100K from Church and Local Township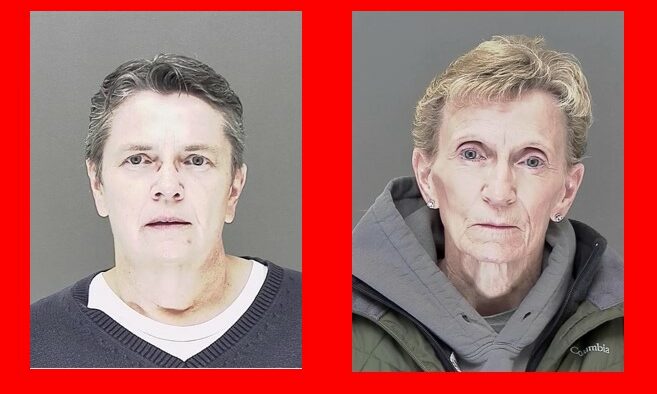 A Minnesota court has charged two sisters—one of whom is a church bookkeeper—for embezzling nearly $100K over five years.
Kandiyohi County District Court accused Debra Kaye Hamborg, 60, of allegedly embezzling funds from Sunburg Free Lutheran Church and Norway Lake Township. In addition, court records show they accused her sister, Annette Marie Dingmann, 59, of theft for using more than $18,000 of the stolen funds.
Hamborg is the treasurer of the township and bookkeeper for Sunburg Free Lutheran. Hamborg said her church services were unpaid, and the township treasurer position paid $300 monthly, $50 per meeting.
The investigation began last February after church representatives contacted the Kandiyohi County Sheriff's Department regarding financial irregularities. Soon after, authorities approached the township, which had just started to suspect Hamborg was embezzling funds.
According to a criminal complaint, both women said Hamborg transferred money to Dingmann. Hamborg told law enforcement she had supported Dingmann and two other family members after Dingmann lost her job.
According to the complaint, Dingmann said in a separate interview that she had been using Hamborg's church and township money to support her family after she suffered identity theft, which led to financial hardship.
Access to MinistryWatch content is free.  However, we hope you will support our work with your prayers and financial gifts.  To make a donation, click here.
Dingmann accepted deposits totaling over $18,000 in accounts co-owned by her and other family members. According to reports, she admitted to investigators she knew where the money came from.
Authorities charged Hamborg with 19 counts of felony theft and theft by deception for misappropriating almost $100,000.
Officials charged Dingmann with 10 similar felony counts plus two misdemeanor theft charges.
Police have not charged any other family members with wrongdoing.
The alleged theft from Sunburg Free Lutheran Church totals over $81,000 from 2018 to 2022. Additionally, from 2020 to 2022, fraudulent checks or charges totaling more than $18,000 came from Norway Lake Township.
A board member at Norway Lake Township said they suspected Hamborg had been forging the chairperson's signature.
Sunburg Free Lutheran Church is listed under the Association of Free Lutheran Congregations (AFLC) and does not have a website or social media page. MinistryWatch attempted to call the church, but the listed number was not in service.
Dingmann pleaded not guilty to all charges Tuesday, while Hamborg has not yet pleaded.
The next hearings for both women will commence on the morning of April 27, one following the other.
EDITOR'S NOTE: Why does MinistryWatch report on financial fraud in the church? We report on them because one in three churches will be victimized, according to the Center for the Study of Global Christianity. We also report on them because these crimes have real victims and cost taxpayers and other stakeholders billions of dollars every year. Even small crimes in small churches have huge consequences. We also report on them to remind our readers that they do not have to be victims. There are steps you can take to prevent financial waste, fraud, and abuse in your church or ministry. To find out more, click here.
Main photo: Debra Kaye Hamborg (left) and Annette Marie Dingmann (right) / Kandiyohi County Sheriff's Office