Third Millennium Ministries Reaching Church Leaders Around the World With Free Biblical Education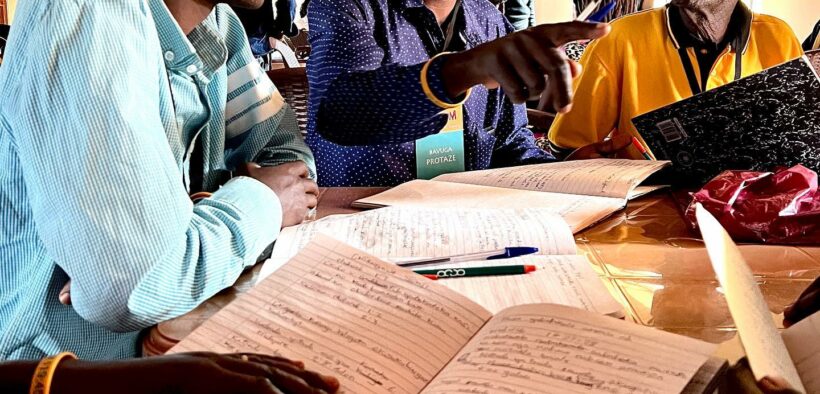 "The average pastor around the world has had less than one hour of sound biblical training," Third Millennium Ministries (Thirdmill) Executive Director Eric Linares told MinistryWatch. It's a problem Thirdmill has committed itself to solving.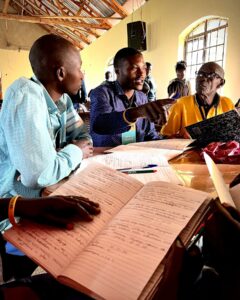 Thirdmill took its name because "we are living in the third millennium of the Christian church," Linares said, but also because this era has "offered the most opportunity possible for the growth of the church."
The ministry has endeavored to do its part in growing the body of Christ by offering "biblical education for the world for free."
Its curriculum is currently being used in North and South America, Africa, Asia, the Middle East, and Australia. It has so far been translated into 22 languages.
Founded in 1997, Thirdmill was the brain child of Janie Pillow while she was a student at Reformed Theological Seminary in Jackson, Mississippi. She learned that a fellow student had discovered his son's death in Africa by seeing his body in a pile on the cover of a magazine.
Heartbroken, she approached her professor, Dr. Richard Pratt, about developing "seminary in a box" so that pastors could take their training in their home countries and not leave their families and homes to come study in the United States.
"If I get the money, can you get the box?" she asked him. And thus began Thirdmill.
Linares said the period from about 1998 through 2004 was a "proof of concept phase" where the ministry was developing the curriculum, learning how to make it work and be engaging.
"There's nothing more boring than a professor lecturing on camera and then being translated," Linares joked.
The group developed what they consider a full seminary-level curriculum covering the major topics of the Bible and theology.
Access to MinistryWatch content is free.  However, we hope you will support our work with your prayers and financial gifts.  To make a donation, click here.
Then, from 2006 through 2017, the ministry was in what Linares termed the "production phase." The 27 courses were edited and translated into five major languages that would cover about 42% of the world's population.
Thirdmill gave the curriculum at no cost to those who wanted to translate it, resulting in three to five additional languages, Linares said.
In 2018, Thirdmill entered the distribution phase, focusing on distributing and implementing the curriculum as "far and wide as possible."
The curriculum is distributed via two main methods: micro SD cards with a USB converter and digital streaming.
Linares said because they allow people to make copies without restrictions, it is difficult to report on total use.
He told the story of visiting Cuba to provide the curriculum and hold seminars. He said the church leaders were grateful for the visit, but they had already received copies of the curriculum a year earlier.
China has proven a bit more challenging since the pandemic lockdowns and with push back from the government there. However, Linares said earlier this year while conducting an analysis of their website, they discovered 669 downloads of Chinese materials were occurring daily.
In 2021, Thirdmill Global Network (TGN) was established to engage in more proactive distribution of the biblical education materials.
TGN is more intentional, mapping the world into seven regions and growing with partners and staff in those regions. It is a five-year campaign to train four million church leaders.
So far, including historical distribution, Thirdmill believes it has reached 1.5 million pastors, and it has three new languages in the pipeline for translation.
Linares said Thirdmill differs from other ministries in that it is "very open-handed" with materials. "That is a key to the success of our goal," he said.
Students may use the materials in a variety of ways. Some may watch materials online with no formality or commitment through Thirdmill's website or on YouTube.
Others enroll in the certificate-level program through Thirdmill Institute. Over three years, students study foundational courses, biblical content courses, and theology courses. They end with a diploma of Christian Ministry, Linares said.
Institute students make up the biggest section of its target audience. As of October of this year, 5,508 students were enrolled in Thirdmill Institute.
An accredited seminary degree program was launched two years ago for those who want to earn a Master's degree in biblical studies.
Linares said Thirdmill faces its share of challenges.
"The numbers are beyond what we can handle. If forecasts are true, by 2050 there will be enough new Christians in the world that we will need 7 million new pastors to care for them," he said, emphasizing that Thirdmill wants to help make sure the pastors are qualified with biblical training.
"We are a group of people creatively-minded and passionate to grow God's Kingdom to train pastors in their own lands and own language with no barriers," Linares said.
In Fiscal Year 2021, Thirdmill had $6 million in contributions and grants and $4.6 million in expenses.
It is a member of the Evangelical Council for Financial Accountability. MinistryWatch gives Thirdmill an "A" transparency grade and a donor confidence score of "80," meaning one can give with confidence.