The King's College Secures $2 Million Bridge Loan to Finish Spring Semester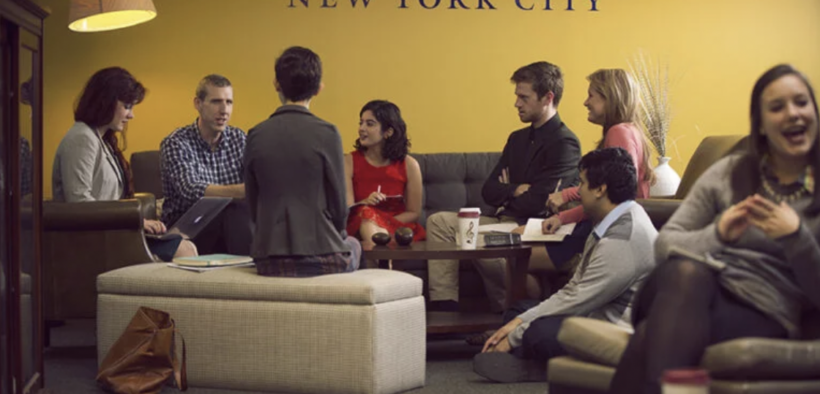 The King's College in New York City has secured a $2 million bridge loan from a Canadian businessman that will enable it to stay open through the spring semester, according to the Empire State Tribune, the student newspaper at King's.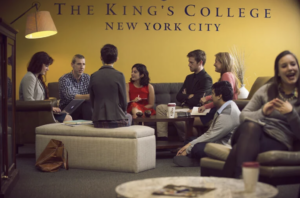 The interest-free loan is from Peter Chung. Chung is the CEO of Primacorp Ventures Inc., a company established in 1995 to invest in post-secondary education, healthcare and seniors' homes, real estate and storage facilities and social enterprises, which King's engaged as a contractor in 2021.
The Tribune also reported that Primacorp, which held five seats on the college's board of directors as of April 2022, is severing its relationship with King's.
Sources told the newspaper the college hopes to pay back the loan with a pending government grant, but if the college does not get the grant or closes before receiving it, the loan from Chung will convert to a grant.
The school announced in an earlier email it had received enough funding to fulfill its financial obligations to faculty and staff through the end of the semester, but still needed to raise additional funds and was "grateful for the continued momentum we see with gifts coming in from alumni, parents, and friends."
A commencement ceremony scheduled for May 6 will proceed as planned.
Access to MinistryWatch content is free.  However, we hope you will support our work with your prayers and financial gifts.  To make a donation, click here.
Per the Tribune, as of late February—the last time the college gave an update—$251,000 of the $2.6 million needed to fill the gap had been raised. The school owed another $1.2 million in back rent on student housing but has reassured students they will not face eviction.
"Thanks to the progress we are making on our fundraising overall, we are now starting to catch up on the rent that is due. Our lawyers are advising the landlord of this update. Students can be assured of being able to finish out the semester in their present apartments," David Leedy, dean of students, said in a communication to residents of the school's City Point Residence located in downtown Brooklyn.
The King's College, its president Tim Gibson and its board of trustees first announced an affiliation with Primacorp as an independent contractor in May of 2021 and said it had two primary goals to achieve via the partnership, growing the NYC program to optimize use of the current campus and building out online academic programs.
"With their acumen and expertise, Primacorp and its staff will be invaluable contributors to fulfilling (Bill) Bright's bold vision for The King's College," the college said at the time.
"There are potential, viable scenarios for King's to remain open in the fall and beyond," the college said in the email, which also said the academic leadership at King's had been in discussions with several other schools about transfer options for its students if the college did close. "We are engaging potential donors of every size and are having serious conversations with other educational institutions about potential affiliations."