EDITOR'S NOTEBOOK: Some Friendly Feedback for NRB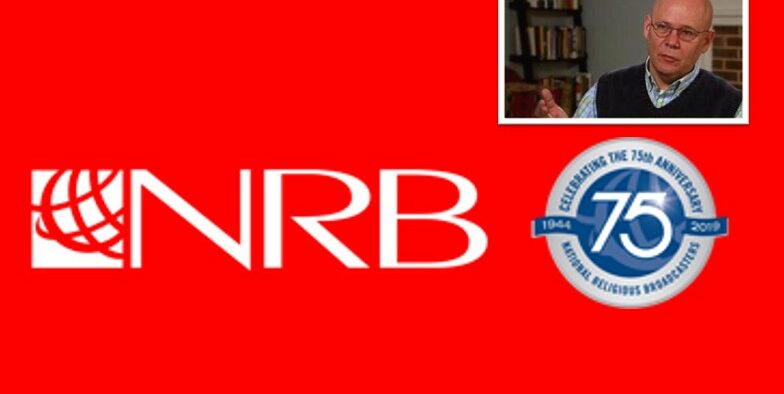 Editor's Note:  Most Saturdays we will feature this "Editor's Notebook" column. MinistryWatch President Warren Smith will comment on one or more stories in the week's news, adding an additional perspective or, sometimes, a behind-the-scenes look at how the story came to be.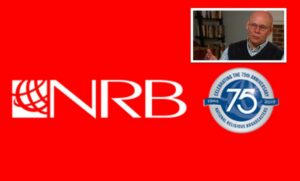 I was at the annual meeting of the National Religious Broadcasters in Orlando this week, which is the largest gathering of Christian communicators in the world. During the 75 years of NRB's existence, this meeting has become something of a reunion for the Christian media family.
But I must confess to feeling more conflicted than usual about the state of evangelicalism. This annual family reunion now has more than its share of crazy uncles and prodigal cousins.
About 15 years ago, in part because of the leadership of then President Frank Wright, NRB had done a good job of clearing out many of the prosperity gospel preachers and others who had given religious broadcasting a bad name. In those days, board members were required to adhere to the standards of the Evangelical Council for Financial Accountability (ECFA).
Those days are gone. The group dropped its ECFA requirement in 2015, and questionable players have come slithering back. Worse, in the current environment, even those we might formerly have called "good guys" are testing the limits of propriety. David Jeremiah, despite questionable financial dealings, was named to the NRB Hall of Fame in 2020. This week, John Ankerberg was elected to a new term on the NRB's board of directors despite the fact that just a few weeks ago he was suspended from ECFA membership.
The NRB now puts its imprimatur on the good, the bad, and the ugly—making it increasingly difficult to tell the difference.
This year, the ministry of Prosperity Gospel preacher Kenneth Copeland had a large display in the exhibit hall. My Pillow entrepreneur Mike Lindell has launched Lindell TV. The organization was broadcasting from the convention floor, with a backdrop that included a cross and the Lindell TV logo superimposed over an American flag. Lance Wallnau, a leader in the so-called New Apostolic Reformation, was also prominent.
Also prominent was the International Fellowship of Christians and Jews, which raised more than $200-million last year, mostly from evangelical Christians using emotional advertisements on Christian television stations. It continues to ask for money even though it has more than $100 million in net assets and made a profit in 2021 (revenue over expenses) of more than $40 million. IFCJ paid its CEO Yael Eckstein nearly $700,000 last year.
Access to MinistryWatch content is free.  However, we hope you will support our work with your prayers and financial gifts.  To make a donation, click here.
That said, the new approach seems to be working, at least on a financial level. The number of attendees and exhibitors were both up significantly this year over last year. The organization is also attracting high-profile speakers, including presidential candidate and Florida Governor Ron DeSantis.
As I said above, the NRB, for all its foibles and failures, remains an important gathering place for many in Christian media. With the collapse of the Christian Booksellers Association annual conference, NRB is by far the largest Christian media conference in the nation. And amidst all the heresy and nonsense, I do find many good organizations and godly people there—though it is becoming increasingly difficult to understand how they can tolerate in silence so many bad actors in their midst.
To the leadership at NRB, I offer a bit of friendly advice: be a voice for reform and restoration at NRB. Return the organization to its Christian roots.
The steps you need to take are relatively simple, though I admit they will not be easy to implement, in part because they are so counter to the existing NRB culture. Still, I offer them to you in a spirit of friendship:
First, require members to join the ECFA. You could implement this requirement incrementally. First, require board members to join. Then, over time, require members to join.
Secondly, require members to have a biblical statement of faith, or to agree to the NRB's statement of faith. That, to me, seems pretty basic. Shouldn't an organization that is exhibiting at a Christian event be, well, Christian?
Third, require exhibitors to be members. Lots of trade associations, including the Christian Leadership Alliance (CLA), have this requirement. Non-members can still attend the conference and enjoy the benefits of the conference's programming and networking. This may be the hardest of my recommendations to implement because exhibitors provide significant revenue. But I would also point out that lots of excellent Christian organizations are not exhibitors. They've found that CLA, The Gospel Coalition, denominational meetings, and other conferences are more consistent with their theology and brand. So, yes, NRB might lose some exhibitors with this reform, but I would respectfully suggest that it will pick up many more.
The National Religious Broadcasters have played a vital role in the growth of Christian media and in advocating for First Amendment rights. However, if it wants to maintain its influence as a voice for evangelical Christians, it needs to do some housecleaning. Otherwise, it risks devolving into an annual assembly of Elmer Gantry impersonators.