Southern Baptist Seminary Presidents Affirm BFM, Reject Critical Theory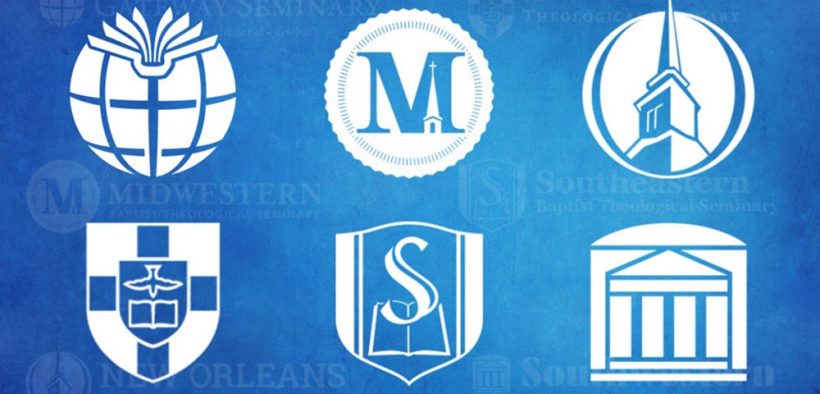 On the 20th anniversary of the adoption of the Southern Baptist Convention's message of faith—the Baptist Faith and Message 2000 (BFM)—a coalition of Southern Baptist seminary presidents released a statement condemning Critical Race Theory and calling it "incompatible" with the BFM.
"We stand together on historic Southern Baptist condemnations of racism in any form and we also declare that affirmation of Critical Race Theory, Intersectionality, and any version of Critical Theory is incompatible with the Baptist Faith & Message," the statement reads.
The statement itself does not clarify what makes Critical Theory incompatible with the core beliefs of Southern Baptists, but The Baptist Press published statements from the six seminary presidents alongside the original joint statement. 
 Jason K. Allen, president of Midwestern Baptist Theological Seminary, said that though "confusion abounds on Critical Race Theory," the "history, advocates, and aims of Critical Race Theory" are cause for concern. Critical Theory (and Critical Race Theory, specifically), whose roots are grounded in Marxism, is a prominent ideology among academic and social justice circles used to explain racial inequality. 
"Unfortunately, the problem of racism still exists, but Critical Race Theory is not a biblical solution," Allen continued. "We must be a people who stubbornly fight against both racism and Critical Race Theory, while fighting for racial reconciliation and the truth of Scripture."
Access to MinistryWatch content is free.  However, we hope you will support our work with your prayers and financial gifts.  To make a donation, click here.
Southwestern Baptist Theological Seminary President Adam Greenway called Critical Race Theory a worldview "antithetical" to the Bible, and Jamie Dew of New Orleans Baptist Theological Seminary said, "our condemnation of racism arises from the teachings of Christianity itself, not from any modern secular ideology."
In an article in Baptist Press, Southern Baptist Convention President J.D. Greear said he, too, approved of the presidents' position.
For Southern Baptists, any statement on race is a delicate matter. That's because the Southern Baptist Convention was born in the crucible of slavery, founded in 1845 out of a conviction that missionaries could own slaves.
Beginning in 1995,  the denomination passed a number of resolutions apologizing for slavery, saying, "we genuinely repent of racism of which we have been guilty."
Alongside the joint statement, Southern Baptist Theological Seminary President Albert Mohler took pains to condemn racism, acknowledging "our own history and the moral responsibility we bear," and reiterated that Southern Baptists—and Christians in general—are called to "stand together in opposing the sin of racism." 
But Mohler also acknowledged that Critical Race Theory has "arisen in the last two years as issues of controversy in the larger world, and this controversy has reached into the Southern Baptist Convention. We stand together in stating that we believe that advocating Critical Race Theory or Intersectionality is incompatible with the Baptist Faith & Message, and that such advocacy has no place within an SBC seminary."
The seminary presidents' statement has received its share of critique. It comes at a time when Southern Baptists are trying to attract more African Americans and start more Black churches. This summer, one of them, led by Black pastor John Onwuchekwa of Atlanta, left the denomination.
"The convention was one bad marketing meeting away from being the 'Confederate Baptist Convention,'" Onwuchekwa told The Washington Post.
Jemar Tisby, author of "The Color of Compromise: The Truth About the American Church's Complicity in Racism," said such statements make it unlikely that the SBC's attempts to attract more Black churchgoers will succeed.
"The fallout is happening already, but it will become much more apparent in the years to come," Tisby said.
Tisby said he didn't think the seminary presidents were racist.
"These men in their intentions are not racist," he said. "But the impact of the statement is to put all the energy and focus behind critiquing efforts at racial justice, when the energy should be put toward rooting out the racism in their midst."
The statement was agreed on at a meeting of the Council of Seminary Presidents of the Southern Baptist Convention before Thanksgiving, but it was published by the denominational news arm, Baptist Press, on Monday (Nov. 30). 
Yonat Shimron contributed to this report.