Some Churches Got Mega PPP Loans. A Few Got Tiny Ones.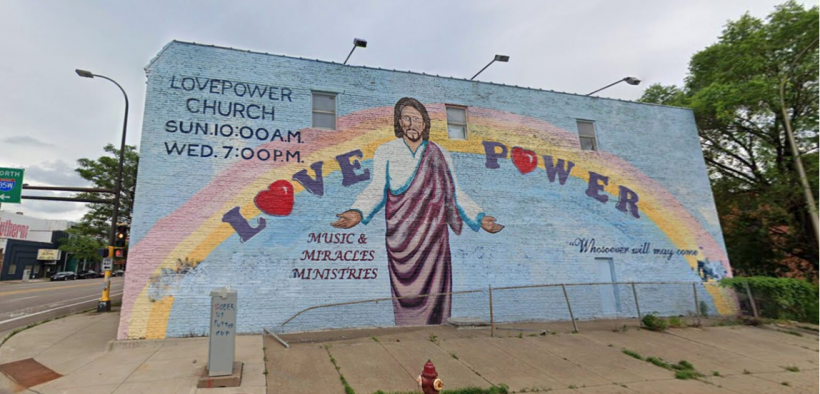 When the Rev. Janet Gullickson heard that churches would be eligible for Paycheck Protection Program loans at the start of the COVID-19 pandemic, she sprang into action.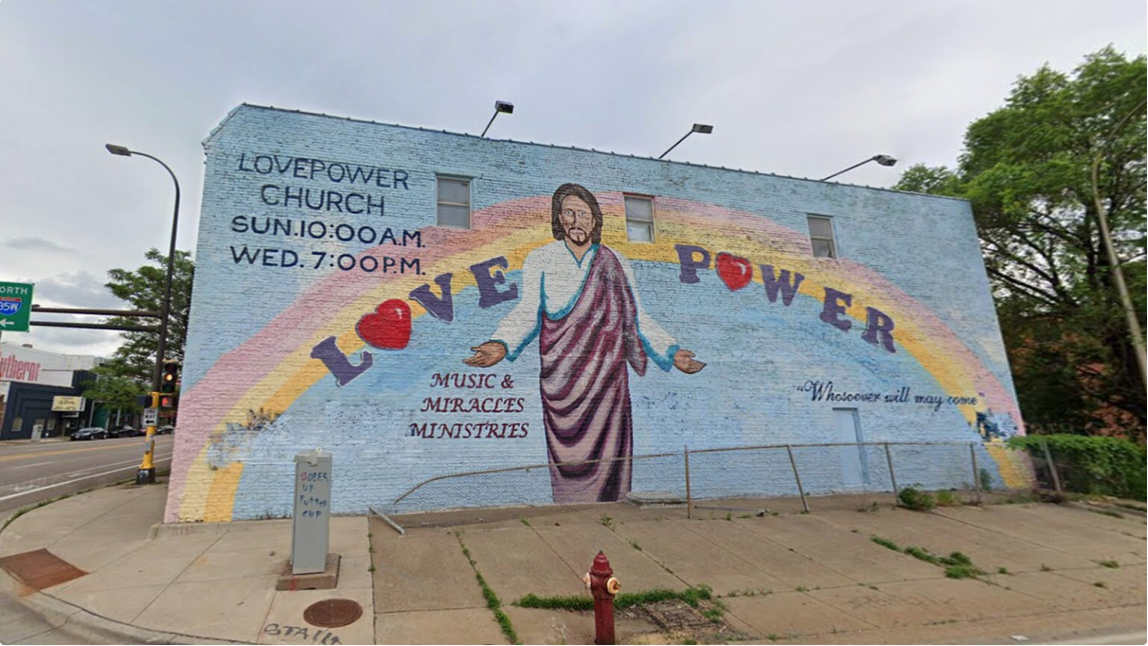 Gullickson, pastor of Love Power Church in Minneapolis, knew her small Pentecostal congregation might need a hand paying its bills after worship services were shut down in March of 2020. The PPP loan sounded like a godsend. So Gullickson contacted a local bank and applied. She aimed low, thinking the church only needed about $7,500.
Instead, the church got $75.
"Somehow I made an error," said Gullickson. "When I went back, they just said it was too late. I could not fix it. So I said, 'Oh, well, you know, God supplies.'"
More than 123,000 religious groups were approved for PPP loans, according to data from the Small Business Administration. The loan to Love Power Church was the smallest and one of three loans for under $100. The other two went to a small startup church in Georgia and a gospel dance ministry in New Jersey.
Sixteen religious groups were approved for loans of less than $200, while 75 groups had loans of less than $500, and 299 had loans of less than $1,000. These tiny loans went mostly to churches or to individuals—rules for the PPP loans allowed self-employed workers to apply. Two churches got loans for $666.
While some megachurches—like Lakewood Church in Houston, headed by celebrity pastor Joel Osteen—applied for multi-million-dollar loans, small loans for religious groups were more commonplace. According to an RNS analysis of SBA data, about 23,000 loans to religious groups were for less than $10,000, while nearly half were for less than $25,000.
Of the 123,083 loans to religious groups, only about 13,000 were for more than $150,000. Those larger loans accounted for about $5.5 billion of the more than $9 billion worth of PPP loans approved for religious groups. 
Access to MinistryWatch content is free.  However, we hope you will support our work with your prayers and financial gifts.  To make a donation, click here.
The loan data reflects the larger reality of the divide between very large congregations and small congregations. While megachurches and large congregations make most of the news, the median congregation is small, with about 65 people attending weekly services, according to the 2020 Faith Communities Today survey, with an annual budget of about $120,000. The 2018 – 2019 National Congregations Study found that two-thirds of congregations have less than 100 people. A previous version of that study found most congregations (74.5%) have no debt.
For some smaller congregations, navigating the PPP loan process was difficult and the results disappointing.
Arise International Ministries, a non-denominational storefront church in Cocoa, Florida, applied for what church leaders thought would be a $2,400 PPP loan. The loan turned out to be for $240.
"We believe we submitted everything that needed to be submitted," said the Rev. Latardra Fuller, the church's senior pastor. "However, that was the result we received."
After consulting with a CPA, Fuller said church leaders realized they'd made a mistake in the application process. Eventually they concluded a loan would be more trouble than it was worth.
"We made a decision that this wasn't a route we need to go," Fuller said. "It really didn't help us."
The tiny loan did not slow down the church's ministry, she said. Members of the predominantly Black church of about 35 people continued to tithe during the pandemic. Along with Sunday services, the church offers Bible studies, mentoring and other support services for family, along with a vibrant youth outreach.
"We are blessed that we're continuing to move forward," Fuller said.
Segun Idowu, executive director of the Black Economic Council of Massachusetts, argues the Payroll Protection Program had a number of significant flaws that made it harder for small organizations, especially Black-run organizations, to get loans.
For example, Black businesses in Massachusetts, he said, were less likely to be approved for PPP loans than white businesses, in part because the loan program favored larger organizations that already had existing relationships with lenders. The same was likely true for Black churches, he said. 
The program also had a first-come, first-serve approach with no set-asides for minority-owned organizations or organizations run by women, or groups that needed more time to apply. That made it easier for larger groups to get loans. Of the 123,083 PPP loans, only 2,368 were to religious groups identified as Black or African American in the SBA data. Only 5,000 went to religious groups that identified as part of a religious or ethnic minority.
"The process just was not set up to help people who really needed the help," he said. "At the end of the day, the program was set up to get money out as quickly as possible."
All told, the SBA reported that 11,823,594 PPP loans were approved for a total of $799.8 billion—with loans to religious groups making up a very small percentage.
After learning many small churches had run into issues applying for loans, the Massachusetts Council of Churches organized webinars to provide more information and surveyed member congregations about their experiences. The group also helped a small, faith-based credit union at Messiah Baptist Church in Brockton, Massachusetts, become qualified as a SBA lender for the PPP program, leading to seven loans to churches for a total of about $150,000.
For at least one congregation, a tiny loan was all they needed. Christ Church of Love Inc. of Columbia, South Carolina, borrowed $380, which was later forgiven. The church's pastor told RNS the loan fit the small church's need.
Congregations that got very small loans tended to be ordinary-sized churches like Salem Lutheran Church, a 133-year-old congregation on the outskirts of Correctionville, Iowa, about 30 miles east of Sioux City. Founded by German immigrants, the church draws a few dozen people on most Sundays, church member Nora Clausen told RNS. The congregation, which has shared a pastor with another nearby Lutheran church, borrowed $496.
The mix-up with a PPP loan proved a headache for Love Power Church, at least in the early days of the pandemic, when the church was not meeting.
"It was a bit of a struggle with the church being closed," said Gullickson. "It just picked up when we got back, and I guess we made it through."