Senate Honors Army Chaplain Who Died in Action in Afghanistan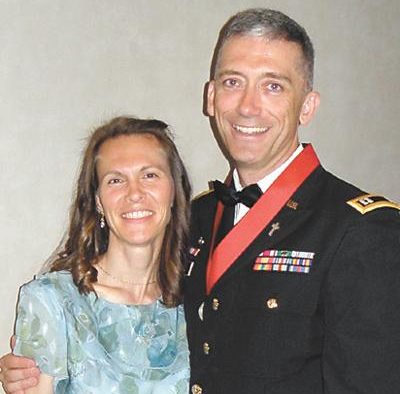 Dale Goetz, an Army chaplain who was killed in Afghanistan in 2010—the first chaplain to die in action since the Vietnam War—will be honored in Colorado Springs, where a post office will be named in his honor, following a U.S. Senate vote on Friday (Dec. 4).
A roadside bomb in the country's Kandahar region killed Goetz—who served Fort Carson's 1st Brigade Combat Team—and four other soldiers.
Goetz was serving as pastor of First Baptist Church in White, S.D., when he felt the call to minister to soldiers.
Fellow soldiers called him the "dirty boot chaplain" because of his commitment to serving soldiers in war zones. In a lengthy profile published in 2010, the Los Angeles Times reported that Goetz told his wife that the soldiers who needed him most were those who were under fire at small, exposed outposts.
He is survived by his wife Christy and three sons. Christy initially opposed his desire to become a chaplain, telling him, "you're not going over there and getting killed." But she eventually relented. "Who am I to stand in God's way?" she asked.
Access to MinistryWatch content is free.  However, we hope you will support our work with your prayers and financial gifts.  To make a donation, click here.
He had served an 11-month tour in Iraq before going to Afghanistan, where he served for just 2.5 weeks before his death.
Goetz called his wife shortly before heading out to visit the Army outposts, telling her, "This place is dangerous." He had never said anything like that before, so she prayed for his safety.
"It was like he knew he wasn't coming back," she said.
And a soldier serving alongside Goetz said the chaplain told him before heading to the outposts that he believed his family would be well taken care if he did not survive.
At the time of his death, only 280 chaplains were serving more than 100,000 U.S. troops in Afghanistan and Iraq, and many troops rarely saw a chaplain.
Goetz served with distinction at multiple duty stations and routinely prayed for his enemies, encouraging fellow soldiers to do the same.
Goetz grew up in Hood River, Ore., and attended Horizon Christian School, where he prayed with his principal to receive Christ as his savior in his senior year. He graduated from Maranatha Baptist Bible College in Wisconsin and earned a master's degree in divinity from Central Baptist Theological Seminary in Minneapolis.
The post office will be renamed following President Trump's sign-off.
"Dale's legacy of love for God and country was very evident with his unit and we are honored to remember him in this way," the Goetz family said in a statement.
Other chaplains who have died in the line of duty include Catholic Chaplain Maj. Henry Timothy Vakoc, who was severely injured in a roadside bomb attack in Iraq while returning from celebrating Mass with troops in 2004. He died from his wounds in 2009 and was awarded the Purple Heart.
Also, Army Chaplain's Assistant Staff Sgt. Christopher Stout was killed in an insurgent attack on his unit in 2010 in Afghanistan.