Scores of Former Interns Accuse Church & Camp of Abuse & Exploitation of Minors

Youth America And Church of the Harvest Face Scrutiny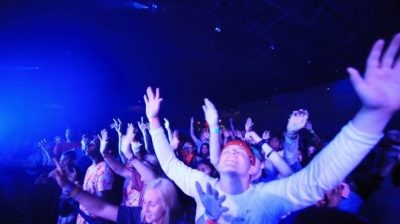 Editor's Note:  This article originally appeared at The Roys Report.  To read more at The Roys Report, click here.
"Christian concentration camp."
That's how one former student referred to Youth America—a church-run camp and college that each summer attracts thousands of young people to its Oklahoma City campus. 
The highly-touted, non-denominational ministry has over the years featured big-name Christian celebrities like Hillsong's Peter and Laura Toggs, Carl Lentz, and singer Kari Jobe.
But today, Youth America, and the multi-site church that owns it—Church of the Harvest—stand accused by about 100 former members and interns of having a pattern of sexual misconduct, mismanagement of funds, and exploitation of minors. 
Those alleging wrongdoing have launched a petition, which now has more than 3,100 signatures, calling for the closure of Youth America and Church of the Harvest (COTH).
The petition also demands that founders, Kirk and Nancy Pankratz, along with their staff and board, be held accountable for their actions dating back more than two decades.
The controversy has garnered the attention of a local news station, KFOR-TV, which last week broadcast several stories about the allegations.
The church has responded by hiring Lawrence Swicegood, the executive director of communications at Gateway Church, who was also hired by Harvest Bible Chapel when facing its scandal involving James MacDonald.
Swicegood released a statement saying that much of what has been alleged "is simply false, misleading and hateful." He added that the church is in meetings with "various parties to carefully listen to Valid concerns." But he added that the church "will not be intimidated by, nor enter into dialogue with . . .  people who choose to spread false rumors, direct lies and both verbally and physically threaten members on our staff and people at our church."
Sparked by a Facebook Post
The movement to expose and close Youth America and Church of the Harvest exploded from a single Facebook post last week by Branden Palesano, an intern at Church of the Harvest from 2013 to 2015. The post criticized church internships as "emotionally and mentally abusive" and said to anyone thinking about doing one, "DONT."
Within hours, dozens had liked the post. And now, nearly 5,000 comments have been added—many recounting specific incidents of spiritual, emotional, and sexual abuse. 
Palesano said the response has been both heartening and overwhelming.
One person who posted about alleged abuse is Havilah Capshaw Bagnaro, who was a student at a high school COTH ran in 2001. Capshaw Bagnaro told KFOR-TV that her abuser was Grant Pankratz, son of founders Kirk and Nancy Pankratz. (Grant Pankratz was also listed as COTH senior pastor in 2018, but it is unclear if he is still employed by the church.)
Capshaw Bagnaro said that in 2001, Pankratz drove her to a park where he groped her breasts. She said when she yelled for him to stop, he ripped her button-down shirt open and grabbed her breasts again.
Capshaw Bagnaro said she did not report the incident when it first happened. However, on Monday, Capshaw Bagnaro filed a report with Edmond, Oklahoma, police. According to the report, Capshaw Bagnaro was 15 when the assault happened and Pankratz was 17.
Emily Ward, public information specialist with the Edmond Police said that police are investigating the incident and plan to present charges to the district attorney.
Other former interns wrote about being forced to work extremely long hours for the church and Youth America and live in deplorable conditions. According to Palesano, the church did not pay interns. Instead interns had to pay between $2,000 and $5,000 for the experience.
One former intern said he remembered that during special events, he would be "up at 5-6 am and working through 4 am the next day . . . only to have to turn around in 2 hours and do Sunday services all day the next day."
A former worker at the camp said he remembers "falling asleep standing up with a paintbrush in his hand at around midnight." He added that one summer, the heat hit 112̊° and the air conditioning was not working in the kitchen. "With the ovens going 3x a day, the temperature rose to at least 120°." 
Former intern Chancey Brooke said female interns were forced to sleep on the floor above a gym "surrounded by rat sh-t and sharing one shower."
Palesano said male interns slept in a locker room at camp and were told that if the fire marshal came, "to hide all of our stuff so they couldn't get caught."
Others talked about spiritually abusive leaders, who demanded absolute loyalty of members, staff, and interns.
Someone named Shanna wrote that she knew of a leader who had "'plants' in the congregation whose job it was to try and entrap staff in moments of loyalty to him or the church."
Another person named Shelley alleged that Kirk Pankratz "would say how he on purpose tested staff members with certain things he asked them to do."
Others complained about the "celebrity lifestyle" Kirk and Nancy Pankratz live. The Pankratzes live in a half-million dollar home in a city where the median home price is under $150,000.
One former intern, Cirissa Jones, said one of her jobs was to sort a large tub full of receipts from past years, which opened her eyes to the Pankratz's spending.
"The things I saw purchased over multiple days . . . made me sick to my stomach," she writes. "Knowing that us [sic] interns had no money for food, or gas for our cars, that experience was so eye-opening. And it hurt my heart so much to think of how much we all were lacking—while working our butts off and seeing the extreme luxury they got to live in."
"I don't want to see more kids get hurt"
Julie Hodgden worked as a volunteer youth pastor at Church of the Harvest's Norman campus from 2009 to 2013, and as paid, full-time staff from 2013 to 2015. (The Norman campus and two others have since closed. The church now operates only two campuses—one in Oklahoma City and one in Edmond.)
Hodgden said that until she saw Palesano's Facebook post, she had no idea how badly some of her former students had been treated.
"I cannot even tell you how upset I was," she said. "I've recommended (Youth America) college to these kids to help their spiritual growth, and to see their souls be crushed . . . Many of them turned from the faith completely. And lots of them are reporting that they had to go through years of therapy just to feel normal again."
Because Hodgden was their youth pastor, many of the former students have turned to her for spiritual care. Palesano, who used to be a student in Hodgden's ministry, said Palesano "has been there for her students and for me personally too."
Hodgden said she and a handful of women who are "movers and shakers" are encouraging those who could bring criminal charges against church leaders to do so. However, she said many of the interns and former students, even some with horrific stories of abuse, are not willing to bring charges.
"There's too much mind control in all this," Hodgden said. "They've left the church but they're still afraid to go against the people in authority over them."
The future of Youth America and Church of the Harvest is uncertain. The church is currently meeting. However, some of web pages, like the staff page, have been taken down. There is scant information available online about Youth America Camp, which reportedly is not operating this summer due to COVID.
Youth America College, however, is operating.
The college is associated with Southeastern University in Lakeland, Fla. According to Dana Davis, chief communications officer for Southeastern, Youth America College has 79 full-time students and 7 part-time students currently enrolled.
Davis said Southeastern is an independent contractor to COTH and not part of the church. She added that almost all the allegations relate to events that occurred prior to 2016, when Southeastern began providing services to the church.
"Regardless, Southeastern takes the allegations seriously and may assess its future relationship with the Church depending on the outcome of any investigation into those allegations by Oklahoma authorities," Davis said.
Palesano said he, Hodgden, and a team of around 10 people remain in contact with victims and are engaged, but not sure of their next step.
"We're still figuring that all out," he said, adding that initially, all he wanted to do was "facilitate a place for victims to talk . . . and be validated." 
Despite everything that's been reported, Hodgden said she has good friends from the church who won't speak out. She said she's also received pressure from some former members to be silent but she will not. 
"These are my kids," Hodgden said. "You hurt them and I'm furious. I don't want to see any more kids get hurt like this."