Redemption Ink: Change that's More than Skin Deep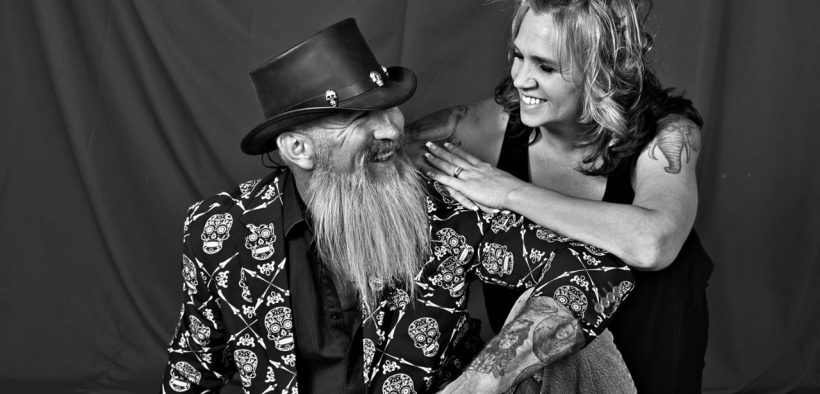 Michael Kent was a devoted racist who joined skinhead groups and decorated both his home and his body with Nazi symbols.  
His life of drugs, crime, and racial violence led to arrests and plenty of time behind bars, where his hatred for others only deepened. 
"I wanted to be with white Americans just like me," he said. As for everybody else, his approach was, "F***you guys." 
He started to change in 2008 thanks to Tiffany Whittier of Pinal County, Ariz., who last year won the nation's top award for probation officers.  
"She woke up something in me," Michael said. 
Years passed, and Kent swore off hate. He moved to Colorado to escape his skinhead past. But he couldn't escape the hateful messages tattooed on his skin. 
During a pleasant outing with his two children at Denver's Elitch Gardens amusement park, another man noticed his tattoos, flashed a power salute, and cried out, "Heil Hitler!"  
Michael came to hate his hateful tattoos. 
"I was changing in my heart, but I could change my body," he said. 
In 2017, he heard about Redemption Ink, a nonprofit that has created a national network of tattoo parlors that are helping desperate people like Michael afford the long painful process of altering or covering tattoos that promote racial hatred, gang violence, and sexual trafficking.  
Brenda and David Brown were high school sweethearts. Three decades later they're husband and wife, parents of two biological and four adopted kids, and foster-parents of dozens more.   
She's a Christian. He's an atheist who long attended New Life Church, a local charismatic megachurch, at his mother's insistence.  
In 2016, they opened, Fallen Heroes Tattoo on West Colorado Avenue in Colorado Springs. A year later they launched Redemption Ink. The name is a jab at people who idolize celebrities from pop culture and sports, rather than admire real-world heroes—the soldiers, policemen, and firefighters who regularly risk their lives for others. 
They don't call Redemption Ink a ministry, but the 501©3 nonprofit ministers to many. 
"I think people can change," says Brenda, who reviews the hundreds of pleas from around the country sent to the couple's small nonprofit organization. "We're helping them do that." 
"We serve people who are turning the page, people who are seeking a new way of doing things, people who have been redeemed," says David, who has long been troubled by racial hatred. 
"When I was 11 years old, I watched my black buddy Edwin get beat up outside of our elementary school just for being black," he recalls. 
David served alongside blacks and Hispanics during three deployments to Iraq as an infantryman with the Army's third Battalion. 
"When I had shrapnel in my elbow, it was a black guy who  put it back together," he says. 
David and Brenda's small nonprofit has made it possible for dozens of people to begin the long process of altering and covering negative tattoos with images that tell a more positive story.  
At Fallen Heroes and three other affiliated tattoo parlors—Cousin Paul's in St. Louis, Solomon's in Marie, Michigan, and Ink Monkey in Macclenny, Florida—ink artists have transformed gang symbols into flowers. 
For women who were sex trafficked and tattooed with the name of the man who pimped them, they conceal men's names in glorious illustrations. 
Artists are obscuring Michael's large chest tattoo of a swastika, gradually turning it into a lion. 
Michael Kent is grateful Redemption Ink is transforming the white pride symbols that have decorated his skin for decades. 
"I spent 20 years of my life hating people," he says. "Now I want to spend 20 years trying to change the world." 
Brenda and David are glad to help people who undergoing internal transformation with the process of external transformation. 
"If you're not helping people, I'm not sure why you're here, says David. 
To Learn More: 
This ABC News story about Michael Kent and Tiffany Whittier has been viewed some 50 million times, generating media stories around the world. 
The ministry's website:  https://www.redemptionink.org/