Prison Ministry Helps Restore Lives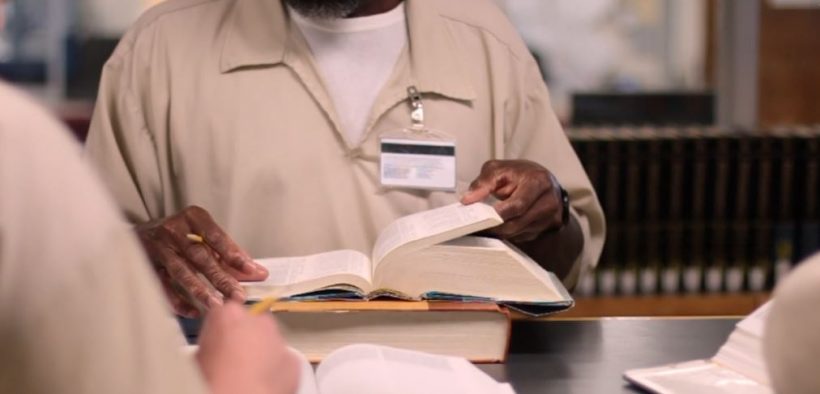 Recidivism is a fundamental concept in criminal justice. It refers to a person's relapse into criminal behavior.  The Bureau of Justice Statistics found in one recent study that 68 percent of inmates released from prison were re-arrested within three years, 79 percent within 6 years, and 83 percent within 9 years. 
Among graduates of Columbia International University's (CIU) Prison Initiative, the recidivism rate is zero percent.   
Of course, the program is small.   Less than 200 prisoners have been through the program – 169, to be precise.   Only 35 of the program's graduates have been released from prison.  But with that kind of a success rate, prison officials are starting to take notice. 
"The Prison Initiative continues to have a very positive effect on many men and women in our institutions," said South Carolina Department of Corrections Director Bryan P. Stirling.  "This collaboration with CIU is a vital part of our effort to reduce recidivism and make our prisons safer." 
One reason a small number of graduates has had a big impact is the long-term investment CIU makes.  It's a full two-year program that results in an accredited associate degree, and graduates of CIU's Prison Initiative are expected to be missionaries when they graduate.  According to a statement from CIU, the "Prison Initiative equips inmates for reaching people behind the walls with the message of Christ." 
The program began in 2007, and each year the Prison Initiative takes only about 15 students for its two-year program.  Applicants must have a minimum of seven years remaining on their sentence.  In other words, this program is not a "get out of jail" card.  In fact, one of the reasons this requirement exists is so the prisoners will have at least five years of "missionary service" in the prison after they have completed the two-year program. 
"Prisoners can relate to other prisoners in ways that we cannot," Andre Melvin, who directs the program for CIU.  "Entering prison is a moment of personal crisis. A person realizes that life as they knew it is over. Prisoner to prisoner ministry is valuable." 
The application process also includes a close look at prisoners' current and recent life "inside."  They must be discipline-free for the previous year and must write a 500-word essay sharing their salvation experience and why they want to be involved.  Because the result of the program is an accredited two-year Associate Degree, all participants must begin with a high school diploma or GED equivalent.  References from a chaplain and others, plus an interview, are a part of the admissions process. 
Graduates of the program are then disbursed to the 23 other prison facilities in South Carolina, where they continue ministry.  That means, even accounting for those who have left prison, nearly 150 CIU trained prisoner-missionaries currently serve in South Carolina's prisons.  Two graduates recently transferred to the Alabama Correctional Institution to help start a similar program there.  The CIU program also collaborates with other prison ministries, including Prison Fellowship.
The annual budget for this program is about $150,000, or about $5,000 per student per year.  All students receive full scholarships, and those scholarships are paid for by donors to Columbia International University.  The degree the students get is in Bible Studies, but students earn a total of nearly 70 undergraduate hours in a six-semester track.  In addition to Bible and theology classes, they take math, English, history, and psychology courses in order to satisfy the General Education requirements.  Graduates work under the supervision of prison chaplains.  They lead Bible studies, coordinate worship services, and provide hospice care, as well as other ministry opportunities at the chaplain's discretion. 
One recent graduate is Norm.  (We are withholding his last name at the request of CIU for security reasons.)  Norm and his fellow graduates did not walk across a state to receive his diploma.  He received his diploma in the multipurpose room at Kirkland Correctional Institution, in Columbia, S.C. 
"I've never finished anything in my life, and God has allowed me to be fulfilled in Him," Norm said as he celebrated with family members after his commencement. "It's not about my work, but about His kingdom work that He allows me to do."