'Peeing Pastor' Hunt Comes to an End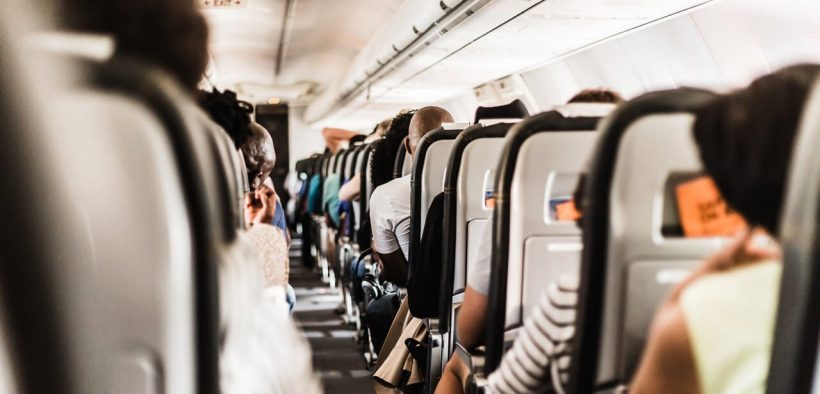 After nearly two weeks of speculation that had pastors across North Carolina issuing denials, an online North Carolina news outlet identified the Rev. Danny Chalmers as the "well-known pastor" charged with disorderly conduct for allegedly urinating on a fellow passenger on a flight to Detroit.
The NC Beat published a police report Monday (Oct. 26) naming Chalmers, a charismatic Christian minister from Catch the Fire church in Durham, North Carolina. The news outlet obtained the report through a Freedom of Information Act request to the Wayne Metro Airport Police Department in Michigan.
Chalmers' wife, Shara, told Religion News Service that her husband had a bad reaction to a sleeping medication and was sleepwalking at the time. 
On Oct. 13, Michigan authorities took into custody a man described by the local Fox television station only as "a well-known" North Carolina pastor.
According to Fox 2 Detroit, Alicia Beverly was flying from Las Vegas to Detroit on Oct. 12. After falling asleep, she awoke to find another passenger relieving himself on her. The FBI later said a man was taken into custody and given a date to appear in court, but it did not identify him publicly.
The police report published by The NC Beat said that an off-duty officer saw Chalmers walking down the aisle of the airplane and then heard a scream coming from another passenger. The officer spoke to Beverly, who said Chalmers had urinated on her.
When the officer spoke to Chalmers, according to the report, he denied any involvement, allegedly saying, "I am a pastor, that is out of my character, I didn't do it."  When the flight landed in Detroit, Chalmers was cited on a misdemeanor charge of disorderly conduct, then released. 
When questioned by police at the airport, according to the report, Chalmers admitted having a few drinks and taking sleeping medication. He also submitted to a blood alcohol test.
Shara Chalmers, a filmmaker and minister who runs Love Wins Ministries with her husband, said he never intended to hurt anyone. She told RNS in an email that he had an "extreme medical reaction" to the sleep medication Ambien and was sleepwalking when the incident occurred.
"He has or would never intentionally hurt anyone," she said in the email. "He has never done this before and will never take more sleeping medicine. He has written the passenger and taken full responsibility, repented, asked forgiveness and asked if there was anything he can do to make things right, as it was obviously traumatic for her."
During the protests after the death last spring of George Floyd in Minneapolis, Danny and Shara Chalmers helped organized an event in Cary, N.C., where faith leaders and police washed the feet of Black protesters, according to CBN.
The couple's ministry has ties to Bethel Community Church, a California charismatic megachurch, and Danny Chalmers attended Bethel's Bethel School of Supernatural Ministry, according to a biography found online.
Shara Chalmers said that the couple has been out of the country visiting a sick relative and was not aware of the online controversy the story had created after the initial news report. 
Social media speculation about the identity of the pastor involved had led at least one well-known North Carolina minister in the past week to issue a denial. 
The Rev. Will Graham, grandson of the legendary Billy Graham and son of Franklin Graham, posted a statement on Twitter last weekend, saying that he had been at the Billy Graham Evangelistic Association headquarters in Charlotte on Oct. 12 and at a family gathering in Asheville the following day.
"I was not on a plane, pure and simple, and I certainly wasn't involved in the sort of thing they're suggesting," he wrote.
Southern Baptist Convention president and megachurch pastor J.D. Greear had also been a subject of social media speculation about the incident.
"It wasn't JD," said Todd Unzicker, a spokesman for Summit Church, where Greear is pastor.