Pastors Charged with Child Sex Crimes Scar Victims, Shock Congregations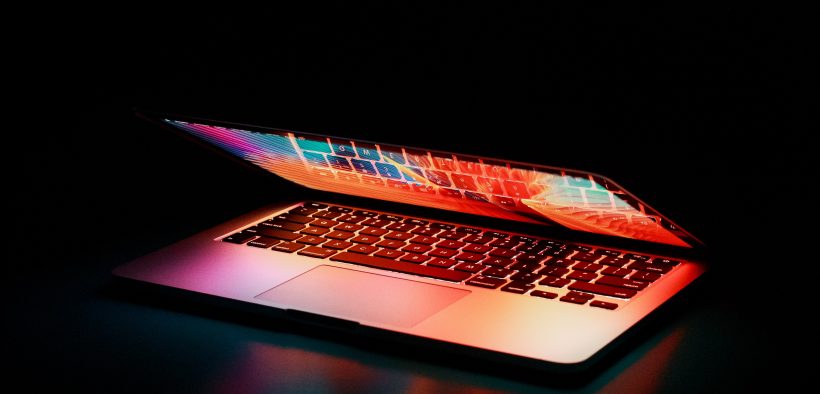 The killing of two FBI agents who were executing a search warrant against a Florida man accused of violent sexual crimes against children illustrates "the global scourge of online sex abuse" and the dangers faced by law enforcement.
Among the recent "spate of arrests" in Florida cited by The New York Times was a pastor. In fact, nearly a dozen pastors and church workers in Florida and elsewhere have been charged with possessing child pornography and/or other sex crimes against children in recent months.
When clergy sex crimes come to light, the scars extend far beyond the individuals who are sexually exploited. Church members experience shock and grief, and congregations can be permanently weakened or destroyed. Anguished wives and children are thrust into the spotlight. Communities experience broken trust. Parents strategize ways to discuss horrific topics with their children. Everyone who knows—or thought they knew—the perpetrator asks, Did I miss the signs? Is there something I could've done to prevent all of this?
The most recent cases follow a familiar pattern. Pastors and other Christian workers get hooked on child porn they access through the dark web and apps, sometimes staging and filming sex acts themselves, but often keeping these activities completely walled off from their churches and public identities.
In many cases, churches didn't have or failed to follow protocols for detecting inappropriate computer usage. Churches were caught completely off guard, sometimes along with other local institutions. The abuse might likely be continuing even now if it hadn't been for outside organizations that detected the illicit activity and reached out to local and/or federal law enforcement.
Access to MinistryWatch content is free.  However, we hope you will support our work with your prayers and financial gifts.  To make a donation, click here.
The latest cases feature pastors from the Southern Baptist Convention, America's largest Protestant denomination, which has recently faced a number of cases of sexual misconduct and crimes. The Houston Chronicle's database records the gruesome toll: more than 700 victims, nearly 400 SBC leaders and volunteers facing allegations, with more than 250 charged with sex crimes. As we reported in November, an additional database, Baptist Accountability, features more than 500 people representing "Baptists of all flavors," not just SBC. 
But the alleged perpetrators also include Methodist pastors, a Nazarene pastor who filmed and uploaded child porn, and leaders from independent congregations.
William Milam, 62, pastor of Olivet Baptist Church, a Southern Baptist Convention congregation in Milton, Florida, was well known for preaching against the evils of alcohol. He preached his sermon at the church as usual on Sunday, Dec. 13. 
The next day, it became clear Milam was hiding a darker side when he was arrested and charged with two counts of promoting sexual performance of a child and 25 counts of possession of child pornography. Employing the user name "willjones6969," Milam had obtained images of children as young as three engaging in sexual acts that were stored on various devices in his home. He is being held in jail on a $2.7 million bond.
Church members were dumbfounded, according to a statement: "The church was shocked to hear about the arrest of its former pastor. We are in fervent prayer for all involved; including law enforcement as they seek to uncover the truth in this situation."
Shawn Fitzgerald, 46, fooled not only the people at First Methodist Church of Bartow, Florida, where he served as director of youth services—he was also a Lakeland High School teacher who coached soccer and tennis.
He was arrested Nov. 20 and initially charged with 408 counts of child pornography and jailed on a $2 million bond after law enforcement used technology to crack open a hidden vault of horrific images featuring children as young as ten months old on his cell phone. More charges may be forthcoming as they comb through the computer images, and investigators are trying to determine if the children featured in the images are local.
"His entire life and church life was interacting with children and young adults," said Polk County Sheriff Grady Judd. Judd's office began their investigation after the National Center for Missing and Exploited Children alerted them that Fitzgerald has used the KIK Messenger app to upload a 20-second video of a young female performing oral sex on an adult male. 
David Pettigrew, 48, pastor of Dennison Church of the Nazarene in Denison, Texas since 2006, was even more audacious.
Starting in 2016, Pettigrew and a local chiropractor worked together to persuade minors into performing sexual acts that they could film and share with others. He was arrested last year by Department of Homeland Security agents and indicted in federal court for conspiring to sexually exploit children, also known as producing child pornography. 
Pettigrew, a father of three, worked as a substitute teacher in the Sherman Independent School District, where his wife has worked as a first grade teacher. He was also a board member of a foster parent association. If convicted, he could serve 15-30 years.
As in other cases, it was a tip from the National Center for Missing and Exploited Children that launched an investigation, which is ongoing. "The investigation has revealed that a number of children were surreptitiously photographed in private locations or outside of the presence of their parents," said a federal official. 
We wish these three cases were the only ones on the pastors-and-porn police blotter, but there's more.
John Robert Griffin, 73, an associate professor at Embry-Riddle Aeronautical University in Daytona Beach, FL, was also an elder who ministered to senior adults at Riverbend Community Church, a Southern Baptist Convention congregation in nearby Ormond Beach. He was arrested in January after police found more than 200 sexually explicit photos in his home and charged him with 30 felony counts of possessing child pornography. Further charges are possible. An Embry-Riddle spokesperson said, "We are very dismayed to learn about these charges and allegations." Initially, the church declined to comment to the media.
John Hackmann Jr., 45, pastor of Marion First United Methodist Church in Marion, Illinois, was arrested in November and faces felony charges for child pornography and intimidation.
But the strangest case may be north of the border with Canada. In Chilliwack, east of Vancouver, John (Johannes) Vermeer, the former executive pastor of the Main Street Church, is accused of accessing and possessing child porn on the church's computer in 2010 and 2015. His defense attorney has helped draw out the trial for years over technical questions and claims of "reasonable doubt," but a final evidentiary hearing was held last week.