Pastor Caught in Sex Crimes Sting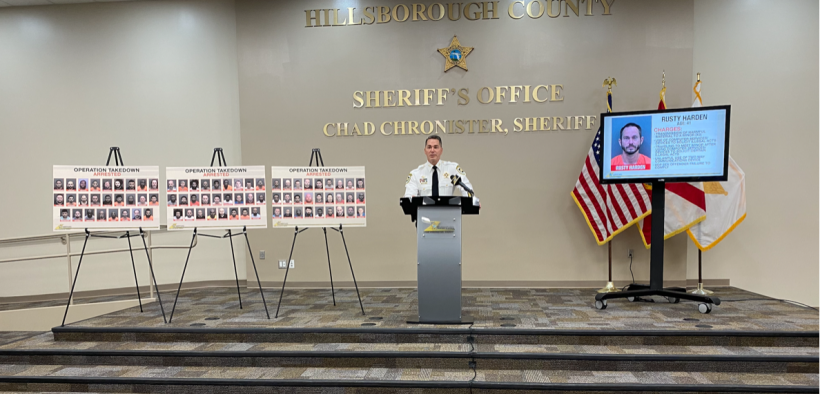 Three pastors were recently arrested and charged with sex crimes.
Pastor caught in Tampa sex crime sting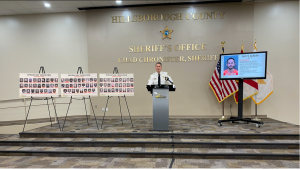 The Hillsborough County Sheriff's Office thought that April's WrestleMania 37 would provide a good opportunity for Operation Takedown, a week-long effort to arrest men involved in sexual trafficking, using female detectives posed as prostitutes. They were right.
"As we've seen many times before, our great community can become somewhat tainted by those who choose to use these large events to take advantage of another through human trafficking," said a sheriff.
A pastor was among the 79 men arrested. Earnest Benjamin, 39, was pastor at Breath of Life Worship Church in Tampa, Florida, which has since shut down its website. He is accused of offering to pay an undercover detective $25 to engage in a sex act after he dropped off his children at daycare. Officers said Benjamin solicited the sex while his two children were still in the car.
Access to MinistryWatch content is free.  However, we hope you will support our work with your prayers and financial gifts.  To make a donation, click here.
Breath of Life church operates a daycare, and a TV news report said parents who had children at the daycare were shocked at Benjamin's arrest.
In addition to the pastor, the sting resulted in the arrest of an assistant girls' basketball coach at Land O' Lakes High School.
"Both of these men, trusted and revered members of our community, were arrested for Soliciting Another to Commit Prostitution," said the sheriff.
Colorado pastor accused of abusing, bribing 12-year-old girl
Kevin Troy Daniels, the lead pastor at New Jerusalem Missionary Baptist Church in Fountain, Colorado, south of Colorado Springs, was arrested on suspicion of sexual assault after a girl who is an alleged victim told her school counselor about the abuse. The counselor then notified authorities.
Daniels, 52, allegedly repeatedly sexually assaulted the 12-year-old girl in her own home, sometimes when they were alone and sometimes when others were in the house.
When the girl's mother objected, Daniels claimed he was merely tickling her, and apologized.
A local TV station reported that "the victim told police they were afraid to report Daniels because he was a family friend and their mother's boss." Daniels visited the home multiple times every week, and even had a code to their house.
Daniels, who has served the church for seven years, confessed to a church staff member that he had had "inappropriate conversations" with an unnamed girl. Daniels also served as a chaplain for the Fountain Police Department.
To keep the girl quiet, Daniels gave her money, sometimes up to $100, and a PlayStation, the arrest warrant claims.
North Carolina pastor faces dozens of child sex abuse charges
Oscar Vera Jimenez, the pastor of Iglesia Pentecostes Espirito Santo, a small church in Siler City, North Carolina, now faces more than 100 charges relating to the sexual abuse of at least two children.
Originally charged with the abuse of one child after a complaint was made, Jimenez was charged with additional counts with a second child, and now faces 24 counts of sexual battery, 20 counts of first-degree kidnapping, 24 counts of indecent liberties with a child, and one count of common law robbery.
The investigation is ongoing, and police officers say they expect to find more victims.
"It's just a mess," said the local police chief. "And unfortunately we think there will be more (victims). It's going to be a long, very challenging process."