Orlando's WPOZ Calls Employee Complaints a "Smear Campaign"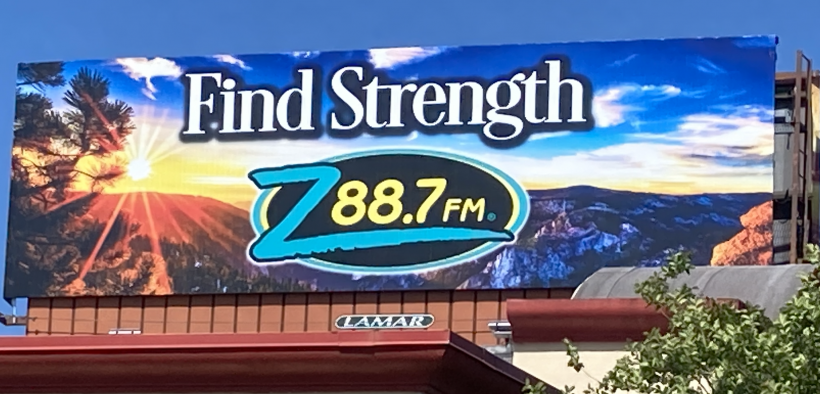 A growing number of current and former employees have been speaking out about what they call a "toxic" work environment at Orlando's Z88.3 WPOZ.  This week the station started answering back, sending letters to donors and former donors calling the criticisms of the station a "smear campaign."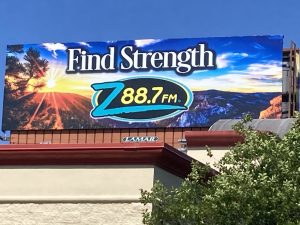 In a letter apparently sent to donors who were withdrawing their support, the station said, "It is unfortunate that a handful of former employees chose to air a series of misrepresentations, exaggerations and, even lies about their work experience."
However, the letter did not specifically identify any statements by former employees that were not factual.  The station has hired Sara Brady, an expert in crisis communications, to serve as a spokesperson.  MinistryWatch made repeated requests of Brady for specifics regarding the alleged "lies."  She responded, "Thank you for your interest in Z88.3 WPOZ.  However, we have chosen not to comment."
One of those former employees, Suzanne Lynn Cheesman, disputed the letter's characterization of their complaints.  She said, "Two of the people who spoke were current employees" before they were fired for speaking out.  She also noted that virtually the entire staff – more than 30 people – expressed their concerns to Pastor Joel Hunter in early 2020, but the board took no action.  She said the number of current and former employees who have concerns is "not a handful by any stretch."
The letter goes on to say, "We are disappointed that these individuals chose to collaborate with a member of the Christian community who made clear to us of his interests in gaining significant influence in the operations and direction of this ministry. This campaign was launched after we refused to cave to his threats."
Access to MinistryWatch content is free.  However, we hope you will support our work with your prayers and financial gifts.  To make a donation, click here.
Again, MinistryWatch reached out to Sara Brady to ask who the letter is referring to, and what the threats were, but she chose not to comment.
The letter to donors acknowledges that "no workplace is without its employee frustrations or disgruntled workers. Clearly, we are not immune."
In fact, Renaut van der Riet, who is pastor to several of the staff members at The Z, at first also thought the complaints might be the work of a few disgruntled employees.  When one of them came to him with stories of problems at The Z, he was reluctant to get involved.
"I pastor a large church and manage a staff," he said.  "I knew that when you have only heard something from one person it's always possible it's just their personal experience."
But it did not take him long to determine that was not the case.  Van der Riet quickly came to the conclusion that he had a pastoral responsibility to the members of his church, as well as a responsibility to Hoge and to the Christian community.  "I love The Z," van der Riet said.  "It has a huge and positive impact on the community.  I want nothing more than for it to succeed."
The letter continues:
"The radio industry has always been a rough and tough environment. It is not for the faint of heart. The pressures are real. We aren't perfect, we make mistakes and not every day is easy or fun.  Caring for our employees with highly competitive salaries, robust benefits programs and helping them during their personal times of trouble is why we remain successful. And our mission remains unchanged and always our priority."
But Christian radio veteran Brant Hansen said in an industry publication, "The way we do things matters."
His articles were not directed at The Z, but they have been widely discussed on social media since troubles at The Z went public.  Hansen wrote that big budgets and even decisions for Christ are not the true "fruits of the spirit."  He said ministries that look successful but had "abusive, ego-driven leadership," and "ramrodded its agenda over other ministries" were not honoring God.
"Some people will buy this," Hansen wrote.  "God, however, won't. To Him, the 'bottom line' isn't the bottom line.  To Him, the WAY we do things matters infinitely. The ways and the means. Not just the ends."
The letter from WPOZ concludes:
This ministry remains strong and focused on serving Jesus and providing hope and encouragement to our listeners as we have done for more than 26 years. Orlando's Z88.3 WPOZ endeavors to make the Central Florida communities we serve a better place to live by providing families with a spiritual anchor and news, weather and emergency information needed to keep the family informed, safe and encouraged. And that includes our employees as well. We will continue according to our mission of living with holiness in order to adequately present Christ so He can transform lives.
It is not clear how many people received this letter, which apparently went only to those who dropped their support.  MinistryWatch asked how many people had dropped support, and how much revenue those people represented.  WPOZ chose not to respond.
However, some of the donors themselves are speaking out on social media and to MinistryWatch.  Dale Fenwick is a businessman in the Orlando suburb of Apopka.  He is also active in a number of Christian organizations as well as serving on the board of the Florida Family Policy Council.   Fenwick says he "was not a huge giver, but I was a regular giver and have been for a long time."
He said, though, that he has "suspended giving" until the station makes changes.  "The founder's protection clause was a problem for me," he said.  "Get rid of the founder's protection clause and put a proper board in place, with the majority of board members independent, not employees of the station, and that would likely bring me back as a supporter."