Orlando's "The Z" Faces Backlash Over Birthday Article in Industry Publication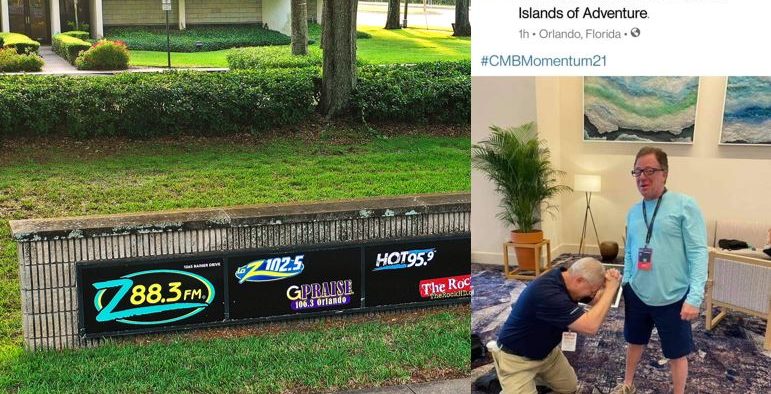 Orlando's Z Ministries can't even have a happy birthday.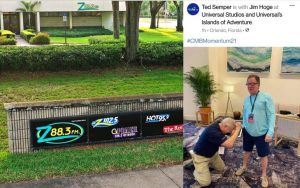 An article on the Christian radio industry website HisAir.net about the 26th anniversary of Z Ministries, better known as WPOZ/Orlando (Z88.3), generated an immediate backlash of comments on social media.
The short article consisted of little more than an extended quote from President/Founder Jim Hoge, as well as an extended quote from the station's Wikipedia listing.  But it unleashed a torrent of negative comments.
Most of the comments referenced recent media coverage of what former employees have called "abusive behavior" on the part of Hoge.  
Whitney Laney, a former employee of The Z, wrote on HisAir's Facebook page, "You are posting a story to redeem a man you shouldn't be standing behind.  How many more victims need to come forward for you to realize [this] isn't a game.  He is an abusive man.  I am disappointed in HisAir for standing by an abuser while silencing victims."
Laney's post was taken down, as were most of the more than 20 comments—most of them critical of either Jim Hoge or of HisAir for publishing the piece. 
Jim Davis, who was fired by Z Ministries for speaking out about work conditions there, said, "Something strange is definitely happening with the comments. Several of us tried to post comments, but they were deleted within minutes…every time we tried."
MinistryWatch asked Ted Semper, the editor of HisAir, why the posts were deleted.  We received no response.  
However, Semper and Hoge appear to have a close and cooperative relationship.  When Hoge wanted to plant a false story that his station was rebranding as part of an attempt to discourage another station from entering the Orlando market, Hoge turned to HisAir to publish the story.  HisAir never retracted the story, even though Hoge himself said in a memo to the Z Ministries staff that the re-brand was a "ruse."  Instead, HisAir published an "update" saying that Hoge had decided not to rebrand after all.  
Access to MinistryWatch content is free.  However, we hope you will support our work with your prayers and financial gifts.  To make a donation, click here.
Soon afterward, at an annual Christian radio industry convention, a photo of Hoge bowing down to Ted Semper appeared on social media (pictured).
MinistryWatch also asked Semper and Z Ministries if there was any significance to a 26th birthday announcement.  Neither Semper nor Sara Brady, a spokesperson for Z Ministries, responded.  We also asked Brady if other birthday celebrations were planned.  We received no response.
However, Suzanne Cheesman, a former employee who has been critical of the station's policies and of Hoge's leadership style, said the article was an attempt to divert attention from earlier, negative publicity about the station as it prepares for its annual fundraiser. 
"In all my years there, we never celebrated non-milestone birthdays," Cheesman said.  "I could see 25, or 30, or 50.  I found this a strange and desperate attempt to get good news posted in an attempt to cover up the true news."
Jim Davis added, "I was surprised that HisAir decided to do the article. Jim Hoge had intentionally used them (HisAir) rather embarrassingly in April to spread a false narrative about a station name change, which we all knew was false. I actually laughed when I saw this new article. In disbelief."
The birthday announcement comes weeks before the station's annual on-air fundraising campaign.  According to staff members at the station who said they wished to remain anonymous, the fundraising campaign that normally runs in November has been moved up to late September, and is scheduled to last for two weeks.  MinistryWatch asked Z Ministries why the fundraising campaign was moved up, and how much money the station hoped to raise.  We received no response.