Navajo Ministries Expands Due to Covid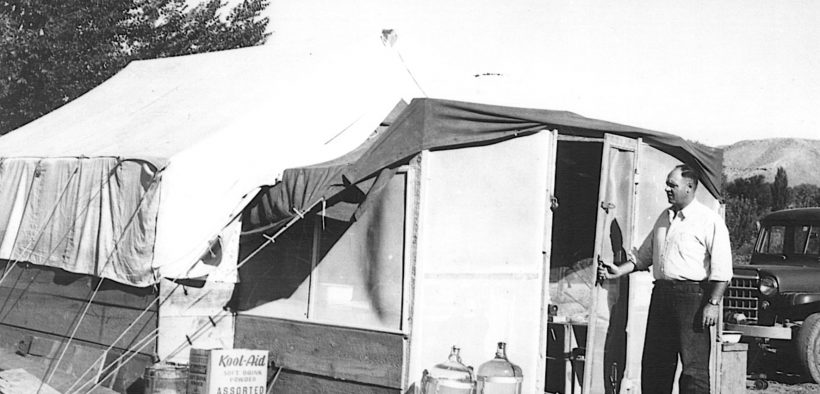 When Jack Drake founded Navajo Ministries in 1953, he was responding to a desperate need he saw to care for abused and neglected children in the Four Corners region of New Mexico, Arizona, Utah, and Colorado. But his team was small: it was just just him, his wife and a borrowed tent they pitched in a field to provide care for two needy young children.
Little did Drake know that 67 years later, Navajo Ministries would have provided homes for about 1,500 children.
"The need to help local children is still great. Alcoholism is a huge issue on the reservation, as is poverty," says Annette Reich, president of Navajo Ministries, adding that meth use has spiked as well. "Besides the Gospel, which is life transforming, the greatest impact we provide is the safety of children, the caring of their physical, educational, and spiritual needs in a safe, loving environment."
Navajo Ministries has evolved to span three full-time ministries: Four Corners Home for Children, including two long-term homes and a crisis home for children run by 30 staff members; KNMI Vertical Radio, the No. 1 Christian radio station in Farmington, New Mexico; and Navajo Nation Outreach, which includes a counseling program that currently targets addiction treatment.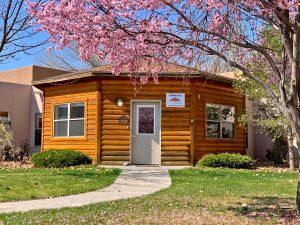 Children come to Four Corners Home for Children through tribal or social services placement, Reich said. One 3-year-old girl came with a deep gash on her forehead after her father flung her against a bookcase, fracturing her skull, WORLD reported. Officials removed another 7-year-old girl from a trailer she shared with 11 other children and several registered sex offenders. Dirt and parasites had caked her face and body for so long she now bears permanent scars, via WORLD.
Once safely in one of the children's homes, children thrive in the daily routines, intentional care from licensed counselors, family dinners, outdoor and play time. Reich has worked at Navajo Ministries for 21 years and numerous other staff on the grounds have been there for more than 30 years, which creates consistency and safety for the children. Often, long-term placements stay through their high-school graduation. Graduates have gone on to lead successful lives, Reich says, including four marines, an attorney, a microbiologist, a social worker who now helps place children at Four Corners Home for Children, and others.
Graduates include her son, who is currently serving his first tour at the US Embassy in Baghdad as a marine. "He came to me as a 2-month-old infant from a 15-year-old mother with fetal alcohol syndrome," Reich says, adding that at the time she was on staff as house mom at Four Corners Home for Children. "The tribe came to me and asked me to take guardianship of him, and by that time I was in—hook, line and sinker." That was 19 years ago.
Last year, due to staffing, one of the Four Corners Home for Children houses had to close, but Reich says she is hopeful of reopening it again soon.
"We have a $1.3 million dollar annual budget and our average monthly check is $25. That's a lot of checks!" Reich says, adding that they pray over every single donor as envelopes are opened.
During COVID-19, Reich says they have seen an increase in funding.
"It was astounding. Throughout COVID, our donors have sent their consistent amount plus a little extra. And brand new donors have searched online and found Navajo Ministries and sent us surprisingly large checks," Reich says. "We have been bombarded by the goodness of God."
With the extra funds, Navajo Ministries has worked with Samaritan's Purse Ministries, donated Navajo Bibles and songbooks and poured into other needs on the reservation.
"The reservation was hit extremely hard by COVID. This is just a drop in the bucket compared to the actual need but it feels really good to partner," Reich says, adding that their emergency shelter is open. They have not had a single case of COVID-19 in the children's homes or among staff.
Looking ahead, Reich says their passion is to continue to provide restorative safety to children and to refocus the work of Navajo Nation Outreach. "Our focus has shifted to the core issue: addiction," she says. "Our heart is to reach every man and woman no matter what the addiction, to break down strongholds and whatever the issues are creating addictions to anything other than Jesus Christ."
Reich adds that they have had a lot of success stories and take time to celebrate each one: "It is God working through his people."
Reich smiles as she talks about the future. "It's important for Christians to realize in the midst of a strange and confusing year that God is not looking the other way. He was not taken by surprise, he is in control and he knows what he is doing even though we don't, and if we simply do the first thing he has called us to do, he will build this ministry."
All funding to Navajo Ministries is funded exclusively from private donations from individuals, churches and businesses.
Money box
Fiscal year 2019 revenue: $1,153,942
Fiscal year 2019 expenses: $1,115,755
Net assets as of September 2019: $2,020,018
President's 2019 salary: $60,000
Staff as of September 2020: 12 full-time workers, 10 part-time workers
Website: navajoministries.org