MINISTRY SPOTLIGHT: The Inspirational Network (INSP)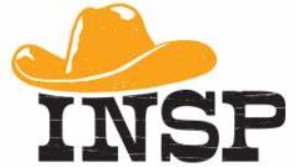 Summary:  The Inspirational Network (INSP) began in 1994 as a media organization.  No doubt thousands of people know it primarily because of the programs it airs.  Ministry programs like In Touch Ministries with Charles Stanley, House on the Rock with Paul Adefarasin, Living Free with Mark Hoover.  In addition to its TV traditional values and feel good rerun programs like The Waltons, The Andy Griffith Show, The Virginian, Gunsmoke, and other related programs.  Many programs of a simpler, humble and meager time period.  Ironically, INSP is not a simple organization, but complex and not budgeting anything meager as would be known through the lens of any of these programs characters and time period.  The CEO's salary as of 2019 for this organization and its related organization was more than $7 million.  And around eight other staff with more than half a million dollar salaries, in addition to housing allowance or residence for personal use.  In addition, a board member was the owner of a donor database (DPC&S Inc) that was paid for its services for almost $2 million dollars.  And just looking at one fundraising organization, (Ameridial), that conducted mail and phone solicitations, it brought in $88,276 to INSP, but INSP paid the fundraiser $93,584.  In effect, INSP paid the fundraiser $5,308 more than it brought in.  Any "donor" that gave to any of those solicitations in net effect supported a for-profit fundraising organization and not the ministry activity or TV programs.  Also, INSP is 100 percent owner in a number of corporations and other organizations, like Inspirational Holdings Inc & Subsidiaries, Inspiration Network International BV, CrossRidge Master Association Inc.  And INSP is the direct controlling entity of Inspiration Church Fellowship Inc and Inspiration Ministries UK.  INSP is a complex network of organizations and is also a platform for many ministries and organizations to communicate and in addition to TV programs.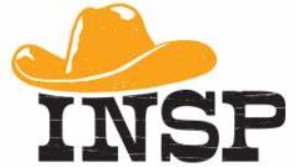 MinistryWatch Financial Efficiency Rating:  1 Star (out of a possible 5 Stars)
MinistryWatch Transparency Grade:  D
ECFA Member?  No
Revenue in Most Recent Year Available (2019):  $41,041,945
Five-Year Revenue Trend:  Flat  
Percent of Revenue INSP Spends on Fundraising:  10 percent 
Percent Peer Group Spends on Fundraising:  5 percent
Executive Director:  Charles David Cerullo
President's Salary and Other Compensation:  $7,319,371
Complete MinistryWatch profile for The Inspirational Network can be found here.
Find recent MinistryWatch articles mentioning The Inspirational Network here.