MINISTRY SPOTLIGHT: One for Israel
One for Israel began in 1990, headquartered in Israel, starting out as a Bible college and seminary. It was known as Israel College of the Bible—the only accredited, evangelical Hebrew-speaking seminary in the world.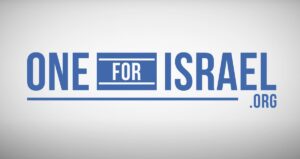 It offers accredited courses in English, both in person and online, and offers courses ranging from certificate programs to bachelors degrees and masters courses for pastors and ministry workers. Since the beginning, the ministry has had both Messianic Jew and evangelical Arab pastors enrolled.
Israel College of the Bible has since expanded to include outreach endeavors, with the goal of sharing the Gospel with Israelis, training and equipping the church in Israel, and blessing Israel with Yeshua's love.
The ministry says it is witnessing a spiritual revolution taking place, with Jewish people returning to God and accepting the Messiah in what they state as "numbers not seen since the early church." The ministry also reports that many Arab people are coming to the Lord, and many Arab believers are finding unity with their Jewish brothers and sisters.
Access to MinistryWatch content is free.  However, we hope you will support our work with your prayers and financial gifts.  To make a donation, click here.
One for Israel evangelistic media is produced in Hebrew, Arabic, and English. In addition, One for Israel provides humanitarian aid, often over long periods of time. Priorities are Holocaust survivors, pro-life families, single mothers, and immigrants. They care for Russians, Ethiopians, Jews, and Arabs, not only providing care packages, but listening to life challenges and showing compassion.  One for Israel also has a ministry tailored toward Israeli soldiers.
The aim of One for Israel is to serve Messiah Jesus, sharing the Gospel with Israel and the world, making and equipping disciples, training leaders and blessing Israel in the name of Yeshua.
MinistryWatch Donor Confidence Score:  97 (out of a possible 100) "Give With Confidence"
MinistryWatch Financial Efficiency Rating:  5 Stars (out of a possible 5 Stars)
MinistryWatch Transparency Grade:  A
ECFA Member?  Yes
Revenue in Most Recent Year Available (2022):  $23,817,482
Five-Year Revenue Trend:  Significantly Increasing (by about 456%)
Percent of Revenue One for Israel spends on Fundraising:  4%
Percent Peer Group Spends on Fundraising:  6%
President & CEO:  Dr. Erez Soref
President's Salary and Other Compensation:  $250,000
The Complete MinistryWatch profile for One for Israel can be found here.
Find recent MinistryWatch articles mentioning One for Israel here.