MINISTRY SPOTLIGHT:

Billy Graham Evangelistic Association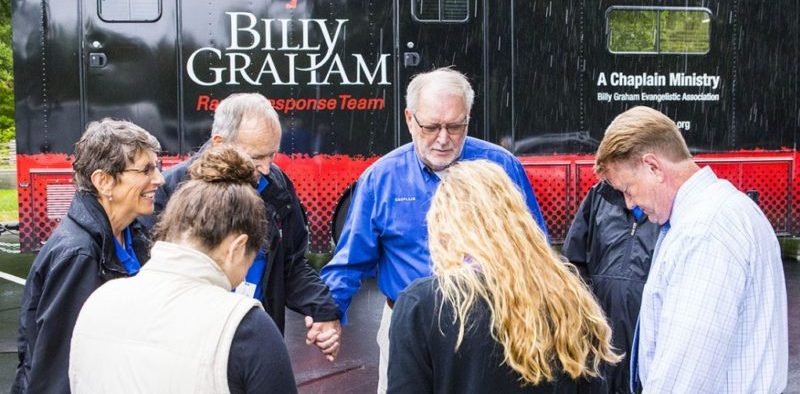 Summary:  Billy Graham Evangelistic Association (BGEA) began in 1950 by Billy Graham to proclaim the Gospel of the Lord Jesus Christ.  BGEA continues the lifelong work of Billy Graham and now supports and extends the evangelistic calling and ministry of Franklin Graham.  BGEA accomplishes its calling through evangelistic crusades, radio, television, Decision Magazine, seminars and its Rapid Response Team.  BGEA aims to spread the Gospel of Jesus Christ in all its programs.
MinistryWatch Financial Efficiency Rating:  3 Star (out of a possible 5 Stars)
MinistryWatch Transparency Grade:  C
ECFA Member?  Yes
Revenue in Most Recent Year Available (2019):  $140,692,346
Five-Year Revenue Trend:  Increasing (About 13 percent)
Percent of Revenue BGEA Spends on Fundraising:  6 percent 
Percent Peer Group Spends on Fundraising:  5 percent
President:  Franklin Graham 
President's Salary and Other Compensation:  The Billy Graham Evangelistic Association does not release its Form 990, so the salary of Franklin Graham and other top executives is not known.  However, in 2014, the last year available, Graham received a salary from BGEA of $258,677.  Graham is also president of Samaritan's Purse.  In 2019, his total compensation from Samaritan's purse was $722,403.  (MinistryWatch's position is that Christian ministries should release their Form 990s to the public.  To read more about MinistryWatch's position on the release of Form 990s, click here.)
Complete MinistryWatch profile for Billy Graham Evangelistic Association can be found here.
Find recent MinistryWatch articles mentioning Billy Graham Evangelistic Association here.