Ministry Founders…And Other False Gods

Founder's Syndrome and Founder's Protection Clauses Can Create Toxic Work Environments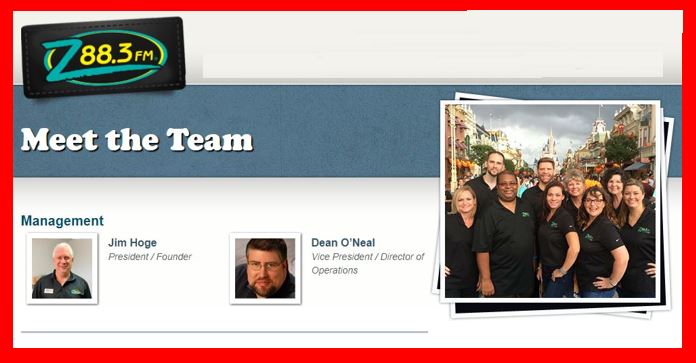 Z Ministries in Orlando, Florida, is the parent organization of a Christian radio powerhouse.  
It is beloved in the evangelical Christian community in central Florida for its family of powerful radio stations and its active community involvement.  Its flagship station, WPOZ, known to most simply as "The Z," has promoted or sponsored hundreds of Christian music events over the years, and it hosts other events – including an annual Easter sunrise service – that attract thousands.
The station also has a national reputation.  It's been named by the Gospel Music Association as the "large market" Station of the Year, and has been a finalist or winner in other national competitions for years.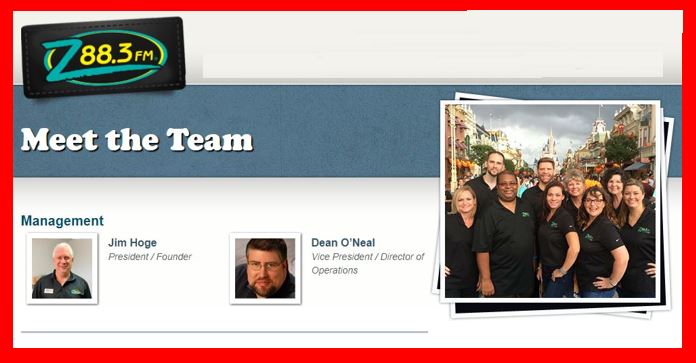 The man at the top of the organization is Jim Hoge.  He founded the station in 1995 after stints in secular radio and as an entrepreneur.  Today, The Z has – as one radio insider told me – "all the toys" to compete in a major market:  remote broadcasting vehicle, outside consultants that advise on everything from branding to which songs to play, and a promotion budget that some years approaches a million dollars, funding billboards all over central Florida.
And one other thing:  Jim Hoge has a "Founder's Protection" clause, making it almost impossible for him to get fired.
Access to MinistryWatch content is free.  However, we hope you will support our work with your prayers and financial gifts.  To make a donation, click here.
What Is A Founder's Protection Clause?
Founder's clauses are rare, but not unheard of, in the corporate world, especially at technology start-ups that start to take on investor capital.  They are clauses in the by-laws of an organization, or contractual arrangements, that protect the founders from being fired if the ownership of the founders is diluted to the point that they no longer own a controlling stake.
If they are rare in for-profit companies, they are almost unheard of in non-profit organizations.  
Michael Martin, the president of the Evangelical Council for Financial Accountability (ECFA), said these "types of bylaw provisions" are "fairly uncommon in ECFA's experience.  However, we are aware of ministries that have certain provisions like these…in order to protect the vision and values of a ministry's founder and to prevent mission drift."
David Bea is an attorney who specializes in non-profit law.  He has helped incorporate "many hundreds of non-profit organizations."  He said he has seen the issue come up in "very few" situations, usually in the context of private foundations.  He also said he tries to talk founders out of incorporating such clauses into their by-laws.  A non-profit organization "is not a business you own," he said.  "It is for the public good, not for personal gain."
He added, "Strict clauses that don't allow termination for cause could prevent the board from exercising their fiduciary responsibility."
Jim Hoge's "Founder Protection" appears to have first been added the by-laws of Z Ministries in 2008.  When the by-laws of Z Ministries were revised in 2015, the "Founder's Protection" section was retained.  (Read the 2015 version of the by-laws here.  The Founder's Protection language begins on page 8.)
It says the "purpose" is: "In recognition of Mr. Hoge's role as founder and visionary of the Corporation (the "Founder") and in an effort to protect the mission and vision of the Corporation, so long as the Founder remains living, willing and able, he shall be afforded certain protections and considerations."
Among those protections, he can "be removed as a member of the Board of the Corporation if and only if a majority of the Board of Directors determines that the Founder has committed an act of "Moral Turpitude."  The by-laws define "Moral Turpitude" as "fraud, embezzlement, commission of a felony, willful and malicious act intended to injure the Corporation, or breach of fiduciary duty in connection with the Founder's role as a member of the Board and/or officer of the Corporation."
However, even in the event of "moral turpitude," the current board of Z Ministries would have a hard time acting against Hoge.  According to the 2019 Form 990, Z Ministries has only five board members, and one of them is Hoge himself.  Three of the other four board members are employees of the organization.  In other words, they depend upon Hoge for their jobs.
The ECFA requires that a ministry have a minimum of five board members, with a majority of them being independent.  Z Ministries does not meet this requirement.
Founder's Syndrome
Founder's Syndrome is a well-known phenomenon to those who study non-profit organization management.  Robert Hodge, who has written on the subject of Founder's Syndrome, says that ministry founders often possess many outstanding qualities.  But Hodge added, "These strengths of character – insight and vision, a sense of justice, a hopefulness, an ability to take risk, determined purposefulness, and the ambition to succeed for the mission's sake—that can also be their downfall." 
Hodge says ministry founders have a strong sense of calling, but too often they hear only "the call to come in, but not the call to go out."
Hodge said founder's syndrome can cause "great organizational stress," and it is sometimes made more complicated in "Christian settings, where founders often function as spiritual leaders as well."  Another complication:  Staff members, too, are often very committed to the Christian mission of the organization, and they are willing to tolerate abuse from a leader with Founder Syndrome because they know the ministry is doing good in the community.
"I'm Bulletproof"
That seems to be the story at The Z.   More than a dozen current and former staff members told MinistryWatch a remarkably similar story:  The addition of the Founder's Protection language – and the ineffective board structure – have had a negative impact on the work environment at The Z.
Several current and former staff members said that when the Founder's Protection language was added to the by-laws, Hoge would walk the halls of the radio station and say, "I'm bulletproof!"  
One former staff member who still works in the industry and asked not to be identified for fear of retribution, gave MinistryWatch a list of 26 people who have either quit or been fired from The Z in the past three years, since April 2018.  That's 26 people out of a staff of less than 40 people. A few of those people have come back to work there in part-time positions, but even accounting for them, that is still an annual turnover rate of about 20 percent.  According to The Non-Profit Times, the average turnover rate of non-profit organizations is about 12 percent.
When MinistryWatch asked Jim Hoge why the turnover rate at The Z was so high, he did not offer an explanation, but he did say, "Yeah, we're a farm team for K-Love."  K-Love is the nation's largest chain of Christian radio stations, with more than 500 stations and translators in 48 states, including 12 in Florida.  Several former Z staffers did leave the station for K-Love.  A number of former staffers ended up at Life 88.5 in Kansas City, which some radio insiders call "The Z of the West."
(It is MinistryWatch's policy not to use anonymous sources unless identifying a source would pose a credible threat to the source's life or livelihood.  However, when that is necessary, we require at least two credible and known sources who are both giving us information independently and directly.)
Recovering From Founder's Syndrome
Bob Hodge said Founder's Syndrome is not peculiar to Christian organizations.  In fact, stories of wildly successful but equally eccentric, even anti-social entrepreneurs such as Steve Jobs and Howard Hughes are a part of the lore of American business.
But Christian ministries often confront additional challenges, he said.  "In many faith-based organizations, the leader and constituents share a sense of God's calling for that leader. If David was hesitant to defy God's anointed, even after Saul had clearly gone off the deep end, it is no wonder that board and staff members shrink from confronting 'God's chosen' leader."

Hodge was also quick to point out that "Founder's Syndrome is primarily an organizational issue, not a personal defect on the part of the leader."  Nonetheless, he said, "There is much the leader does" that can make things better or worse.