Ministries Acquire Ten Jets in 2020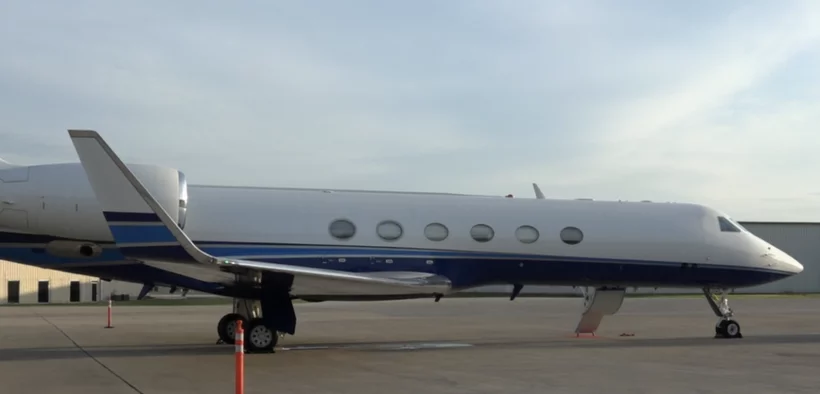 Editor's Note:  The Dallas-based Trinity Foundation has compiled this list of jets either acquired by or registered by Christian ministries in 2020. 
Trinity Foundation compiled this list by searching the Federal Aviation Administration (FAA) aircraft registry as part of an in-depth investigation into ministry travel expenses.  The goal of this research is to equip donors with financial information so they can practice wise stewardship in their charitable giving.
Christian ministries acquired at least ten jets in 2020. Once a jet is purchased, the Federal Aviation Administration requires the aircraft be certified. After the certification process is complete, the aircraft is listed in the FAA registry.
Rarely do televangelists disclose the cost of jets to their donors. Even minimal disclosure of travel expenses is rare because churches are exempt from filing the Form 990 which is a financial disclosure document that other non-profits must file with the Internal Revenue Service. 
| Organization | Aircraft Model | N-Number | File a 990? | Notes |
| --- | --- | --- | --- | --- |
| Celebration Ministries | Cessna 501 | N2158U | Yes | The ministry is headed by Christian musician Al Denson. In 1994, Denson's plane crashed and the pilot died. Denson survived with severe injuries. According to Denson's website, "He had broken multiple bones including both legs, needed 500+ stitches in his face alone." |
| Celebration TV America | Bombardier Challenger 600 Series | N64JS | No | Nigerian televangelist Johnson Suleman claims that God is going to bless him with 50 jets and he will give them away as birthday presents. Less than a full year after purchasing a Bombardier Challenger 600 (604SJ), the televangelist acquired a second jet. |
| Emmanuel Group / Samaritan's Purse | Gulfstream G550 | N521GV | Yes | Three jets are currently registered to Emmanuel Group, a shell corporation controlled by Samaritan's Purse. Samaritan's Purse also owns a Douglas DC-3 and DC-8 for transporting a portable field hospital and cargo. |
| Emmanuel Group / Samaritan's Purse | Learjet 45 | N740KD | Yes | Besides carrying a pilot and co-pilot, the Learjet 45 can carry eight people in its cabin. |
| Harvest International Ministries | Cessna 650 | N777CJ | | Harvest International Ministries, led by Tracy Harris, is based in Texarkana, Arkansas, and also owns two twin-engine Beech Barons. |
| Voice of the Covenant World Outreach Center | Dassault Falcon 900 | N970JD | No | Jesse Duplantis Ministries operates as a tradename of the church. Most of the time Duplantis travels alone. In 2018, Duplantis told an audience, "I've got an intercontinental plane. I've been from Sydney, Australia, to Moscow, Russia. 99 percent of the time it's only me." |
| Judah 1 Inc | Israel Aircraft 1124 | N21HR | Yes | Judah 1 operates a growing collection of aircraft for transporting missionaries and churches on mission trips. The non-profit organization describes itself as "the world's first Christian airline, solely dedicated to fulfilling 'The Great Commission.'" |
| Living Word Christian Center | Dassault Falcon 50 | N770JD | No | This church named Living Word Christian Center (LWCC) is based in Minnesota and is pastored by James Mac Hammond. It is not affiliated with televangelist Bill Winston's church of the same name, which also owns a jet. Last year the church acquired a Cessna 650 and this year bought a Dassault Falcon 50 jet from Jesse Duplantis. Weeks after LWCC purchased Duplantis' old jet, the church applied for and received a Paycheck Protection Program loan from the federal government. When the church purchased the Dassault Falcon, Pastor Hammond already owned two additional jets under his name, which raises a question: Why does a church need a second jet when the pastor also owned his own aircraft? Both church jets have rarely been used during this year's pandemic. |
| World Heir | Gulfstream G-IV | N878SM | No | World Heir is a for-profit company operated by televangelist Creflo Dollar's family and provides aircraft for his church's use. World Heir also owns a Learjet 60 (978SM) acquired in 2019. |
| Word of God Fellowship | Gulfstream G-V | N279PH | No | Word of God Fellowship (WOGF) is the corporation that operates Daystar Television Network. WOGF received a Paycheck Protection Program government loan two weeks before purchasing the Gulfstream G-V. Then sold its Gulfstream G-IV jet which it acquired in 2018. Televangelist Marcus Lamb, head of Daystar, and his family have used the new jet for flights to Florida which they describe as working vacations. Lamb denies using th PPP loan to purchse the Gulfstream V jet. |