Mercy Corps Rocked by Sexual Abuse Claims Against Founder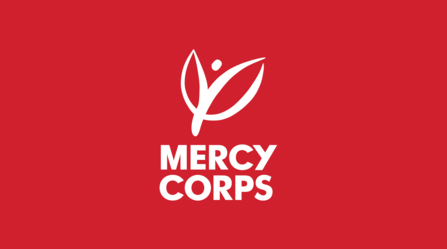 Twice over the past quarter-century, Mercy Corps largely dismissed claims that one of its founders repeatedly sexually abused his daughter.
But the $471 million-dollar ministry that employs more than 5,000 people and works in more than 40 countries is taking these allegations seriously after the publication of "No Mercy," a package of lengthy investigative articles by the hometown newspaper, The Oregonian.
"Executives of Portland-based Mercy Corps knew co-founder Ellsworth Culver had been credibly accused by his daughter of serial sexual abuse but allowed him to continue at the renowned international relief agency in a top role for more than a decade," The Oregonian reported on Tuesday, Oct. 8, following a 10-month investigation.
Two days later, Neal Keny-Guyer, Mercy Corps' CEO since 1994, resigned.
"I should have done better," he wrote in his resignation statement. "Mercy Corps deserves better."
Tania Culver Humphrey first shared her claims of abuse at the hands of her father in 1992, but a ministry team that included Robert Newell, an attorney and Mercy Corps board member since its founding in 1981, said Humphrey provided insufficient evidence. Newell recently resigned from the board.
In 2018, Humphrey's husband approached the ministry seeking a new review of the matter, but the ministry again dismissed the claims: "I can assure you there is no interest here in relitigating the underlying events," wrote attorney and Mercy Corps board member Barnes Ellis, who also resigned from the board.
You've heard of #MeToo and perhaps even #ChurchToo? Welcome to #AidToo, a moment of reflection and housecleaning by international aid organizations that face claims of sexual abuse.
"It is an unfortunate truth of 2019 that the aid sector continues to grapple with a major sexual violence problem," wrote executives of four aid groups, in a guest column for The Oregonian.
Claims Surface
In 1992, Humphrey told her prayer group that her father abused her from her elementary school years through high school. The information made its way to attorney Robert Newell, who organized an investigation.
According to The Oregonian, Newell and two of Culver's male coworkers reviewed Humphrey's abuse reports to child welfare authorities, her therapist's counseling session notes, and hospital records for an eating disorder. The men questioned her memory of events, and dismissed her accusations, saying she lacked sufficient evidence.
Humphrey pushed back, providing specific and credible descriptions of sexual abuse by her father. But she had trouble getting a hearing. Ellsworth Culver was something of a legend in Christian relief circles. After graduating from Asbury College, Culver began a long career in Christian organizations, including tenures as a senior executive at World Vision and Food for the Hungry, before joining Mercy Corps in 1982.
The 1992 investigation led to Ellsworth Culver being demoted from president to senior vice president, but he remained the ministry's globe-trotting, glad-handing public face until his death in 2005.
One Mercy Corps executive involved in the 1992 investigation said the ministry was in difficult straits at the time, in part due to Culver's financial mismanagement.
Humphrey went on with her life, marrying, raising children, and working as an art teacher.
A Second Chance
In 2017, Mercy Corps workers in Greece were accused of accused of sexually exploiting refugees, leading the ministry to release new policies expressing "zero tolerance for sexual misconduct or exploitation of any kind" and embracing "survivor-centered approaches to incident response."
In 2018, Humphrey's husband Chris asked the ministry to take a second look at the accusations, but attorney Barnes Ellis said the records from the 1992 investigation no longer existed and declined to reinvestigate.
After The Oregonian published it's "No Mercy" investigation, Ellis resigned from the board and apologized to Humphrey, saying he was "shocked" by the newspaper's revelations.
The paper identified eight of Humphrey's old friends who heard her talk about the abuse. Three friends said they witnessed Culver grope or molest Humphrey. One friend said she, too, had also been abused by Culver. The Oregonian is seeking out others who may have been abused. "Did Ellsworth Culver abuse other children? Help us investigate."
The ministry has also deleted tributes to Culver from its website, and taken photos of the cofounder down from the walls at its Portland headquarters.
CEO Neal Keny-Guyer was not involved in the 1992 investigation, but was aware the issue resurfaced in 2018, and apologized for his failures.
"Had I known this information when I joined Mercy Corps as CEO in 1994, Ellsworth Culver would not have remained at the organization," he said in a "Statement Regarding Late Mercy Corps Co-founder Ellsworth Culver."
"When Ms. Humphrey reached out to Mercy Corps in 2018, we had an opportunity to right a wrong. Instead, we failed her with our response."
Humphrey told The Oregonian she wasglad Keny-Guyer took responsibility.
"It's important because he is, was, the head of this institution," she said. "He knew things that happened and he made choices that break my heart."
Mercy Corps announced on Oct. 14 that chief financial officer Beth deHamel will serve as interim CEO until a new leader is found.
A Harsh Spotlight
It's likely Humphrey's claims never would've been addressed without the negative publicity, but Mercy Corps employees also played a crucial role.
Employees criticized executives initial responses to the Oregonian articles, calling the responses "evasive," and demanding greater accountability. Dozens of employees showed their support for Humphrey at an impromptu Oct. 11 meeting outside Mercy Corps headquarters.
Mercy Corps' Board has initiated an independent, external review to examine how the 2018 complaint was handled, but it may take more than that to resurrect its reputation.
"I so regret my contributions to Mercy Corps," wrote one ministry door in the Oregonian's letters to the editor section. "Not because of the mean, scandalous and insensitive way Tania Culver Humphrey was treated by the organization's board," but because Mercy Corps' chief executive, Neal Keny Guyer, was making close to half a million dollars a year. "Feeding off the generosity of many small donors, it is downright obscene."