LifeWay Backs Off Lawsuit Against Former President Thom Rainer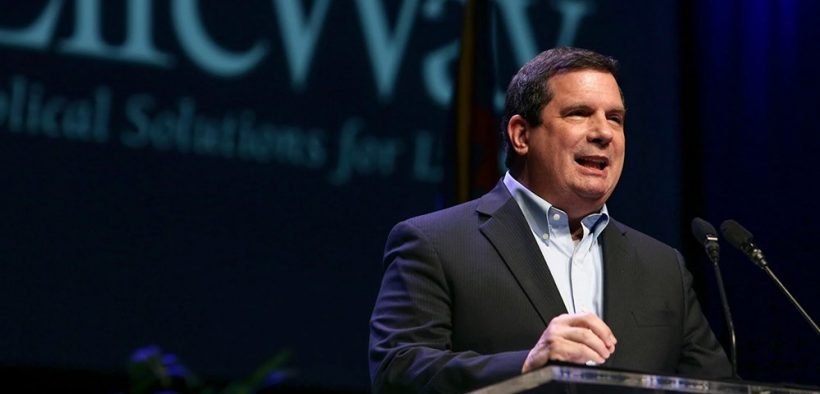 LifeWay Christian Resources, the publishing arm of the Southern Baptist Convention, has backed off its lawsuit against its former president and CEO Thom Rainer over what they had originally called a breach of contract.
LifeWay Trustee Chairman Todd Fannin made the announcement in an email to the board Wednesday (Sept. 30), just two days after filing the original complaint.
"In lieu of moving forward with litigation, both parties are currently exploring the possibility of an agreed upon resolution of the differences," Fannin wrote. "Our continued prayer is that this will be resolved quickly and amicably."
The board was originally set to meet that same day (Sept. 30) to discuss the lawsuit, but the executive committee canceled it "in order to give appropriate time for continued discussions with Dr. Rainer."
Instead, Fannin said they would release "additional information this week" and called on "trustees and all Southern Baptists to join us in a season of prayer."
On Monday (Sept. 28), LifeWay had filed the suit against Rainer, accusing him of violating a noncompete clause in his contract. After retiring as CEO and president in 2018, Rainer signed an agreement prohibiting him from working with a competitor for 12 months.
But in April, the suit alleges, Rainer and Tyndale, a publisher of Bibles and other Christian books, reached "a multi-book, multiyear agreement" for publishing Rainer's books, which LifeWay says violates the transition agreement.
Rainer said he was sad to hear about the lawsuit and said he received a written and amicable release from publishing with LifeWay on Oct. 1, 2019. He thought "all was well until the lawsuit was filed."
Part of Rainer's retirement agreement was that he would continue to serve as chief advisory officer for LifeWay, a position that was set to end at the end of this month. During that time, he would continue earning the same salary he received as president.
But Rainer told Baptist Press that Ben Mandrell, LifeWay's current president, had asked him to either stop receiving payments or to return the payments. Rainer said he has been returning the payments since late spring.
The lawsuit received pushback from other LifeWay board members, who say they didn't know about the lawsuit until it was filed. Former board chair Jimmy Scroggins told Baptist Press he had written an email to Fannin and his fellow board members Tuesday asking that the lawsuit be withdrawn "until other options can be more fully explored or until the full board has an opportunity" to "discuss appropriate next steps for LifeWay's relationship with Thom [Rainer]."