LA County Evicting MacArthur, Grace Community Church from Parking Lot They've Leased for 45 Years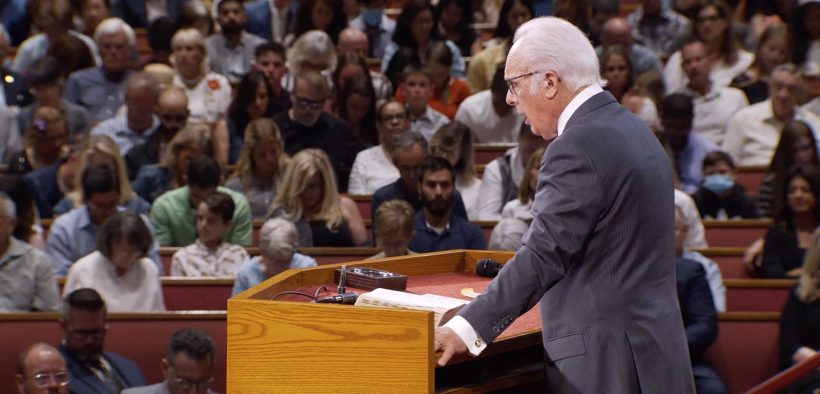 LA County is evicting Grace Community Church from a parking lot it has leased since 1975. Lawyers representing GCC and its pastor, John MacArthur, say the move is in retaliation for holding indoor worship services in violation of a pandemic-related state mandate.
The county sent a letter to GCC last week, giving the church 30 days to vacate a large portion of the parking lot it's used for 45 years. If GCC doesn't comply, "the District may enter the premises and remove Grace's personal property in accordance with the Agreement and applicable law, and Grace will be responsible for any resultant expenses incurred by the District."
"Los Angeles County is retaliating against Grace Community Church for simply exercising their constitutionally protected right to hold church and challenging an unreasonable, unlawful health order," said attorney Jenna Ellis with Thomas More Society, who is representing MacArthur and GCC. "In America, we have a judicial system to ensure that the executive branch does not abuse its power, and Grace Community Church has every right to be heard without fear of reprisal."
Under MacArthur's leadership, GCC has been holding indoor worship services in its 3,500-seat auditorium since July 26, despite state orders issued in mid-July that prohibited them amid a surge in COVID-19 cases.
In August, MacArthur and GCC filed a lawsuit against California officials after the city of Los Angeles threatened fines and arrest if the church didn't stop holding indoor services. Last week, a California judge denied the county's multiple requests for a restraining order against MacArthur and GCC.
The next hearing in the case is slated for Sept. 4, according to Thomas More Society.
"The only reason the county is attempting eviction is because John MacArthur stood up to their unconstitutional power grab," Ellis said. "This is harassment, abusive, and unconscionable."
Thomas More Society released an official declaration by MacArthur last week. "This church is the core of life for thousands from nursery to seniors. Our church is not an event center. It is a family of lives who love and care for each other in very intensely personal ways," MacArthur said. "And after 63 years of sacrificial, kindness to our city, to be repeatedly threatened with court-ordered efforts to shut Grace Community Church down when no one is sick, reveals an inexplicable preference for a mostly harmless virus over the life-enriching and necessary fellowship of the church. Our leaders and congregation see no real health threat to warrant such restraint. We see this action against us as an illegitimate misuse of power."
As of August 31, more than 5-million cases of COVID-19 had been confirmed in the United States, resulting in approximately 183,000 deaths.