Imposter Scam Targets Church of the Nazarene Ministers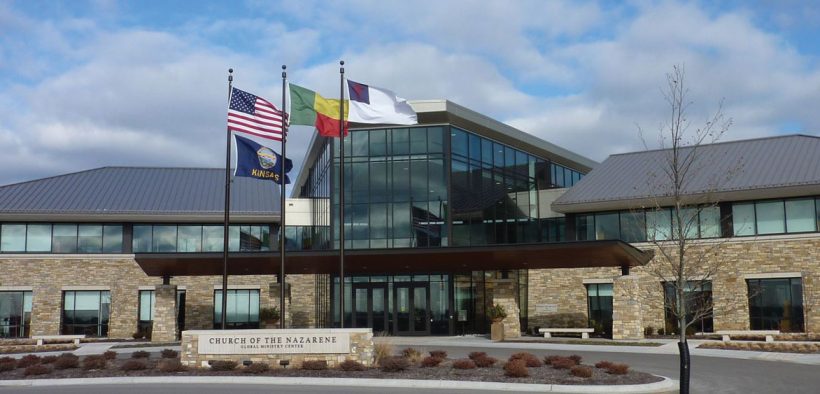 Last week, the Church of the Nazarene alerted its members and leaders about a "sophisticated scam" targeting church ministers and lay-ministers. In a blog post on its website, the Kansas-headquartered Christian denomination said the perpetrators impersonated regional church leaders to request financial assistance from unsuspecting individuals. 
Pastors from the Church of the Nazarene's Maine district organization received multiple texts and emails from someone posing as the district's superintendent, Stephen Dillman. They would ask the recipient to buy a gift card from an ecommerce site such as Amazon or eBay, then send them photos of the card and its PIN code.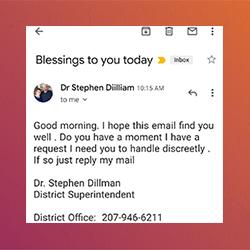 This scam tactic is exceedingly common, but typically the perpetrators will impersonate government agencies, businesses, tech support staff, and even family or friends. Government imposters are the most common subcategory of imposter scams reported in the Federal Trade Commission's Consumer Sentinel Network, but reports of business imposters steadily climbed last year.
Overall, imposter scams ranked second in the FTC's list of reported scam categories in 2020, accounting for 498,278 reports and 10.56 percent of all scam categories. Imposter scams were even more pervasive in 2019, racking up 645,874 reports and claiming a 19.9 percent share of all categories. 
Imposter scammers have turned their attention to religious organizations in recent years. In 2019, the Federal Trade Commission issued a warning about scammers posing as pastors, rabbis, priests, imams and bishops to solicit financial contributions through gift cards. 
Access to MinistryWatch content is free.  However, we hope you will support our work with your prayers and financial gifts.  To make a donation, click here.
The Church of the Nazarene, which serves over 2.5 million members and 30,000 congregations worldwide, has been the target of such scam campaigns in the past. In 2017, it warned churches and districts of an email hoax in which scammers would spoof Nazarene leaders' names and email addresses to solicit wire transfers. More recently, the First Church of the Nazarene in Huntington, Indiana, advised in March 2020 that someone had posed as the church's pastor to request gift cards and financial assistance. 
As for the most recent scam, it's unclear how many church leaders were targeted, how long it went unnoticed, whether the perpetrators received any money, and if law enforcement is involved. MinistryWatch made multiple attempts to get the answers to these questions from the Church of the Nazarene. We received no response.
In the blog post, Nazarene General Counsel Michael Thompson said the recipients of suspicious emails or texts should confirm authenticity with their district office or the Global Ministry Center. The post added, "If the person claims to be a district superintendent or other church officer, he or she should be referred to the Global Ministry Center, specifically to the office of Global Mission Director Verne Ward and the office of General Secretary Gary Hartke."
The statement also mentioned that the Church of the Nazarene Manual prohibits unauthorized funding solicitations. Paragraph 156 reads, "Members of the Church of the Nazarene who are not authorized by the General Board or one of its committees shall not solicit funds for missionary or kindred activities apart from the World Evangelism Fund, from congregations of local churches, or from members of such churches."