Gordon Conwell Seminary Alumni and Staff Protest Loss of Black Professor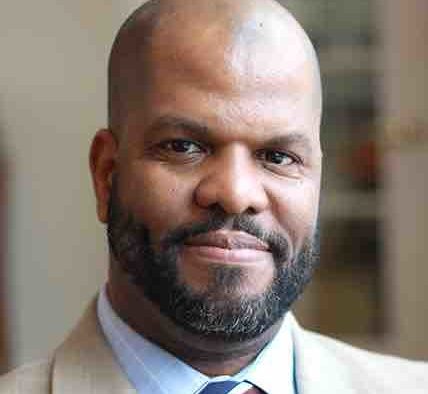 A group of alumni and staff of Gordon Conwell Theological Seminary and other regional clergy are expressing concern that the school decided not to renew the contract of its sole Black full professor.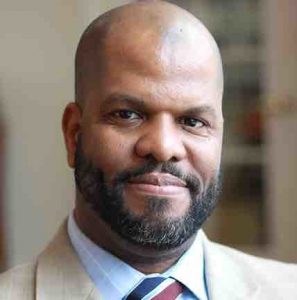 The Rev. Emmett Price III was the founding executive director of the seminary's Institute for the Study of the Black Christian Experience, which was launched in 2016 at the school's South Hamilton, Mass., campus.
In a letter on July 12 addressed to the "Gordon-Conwell Community," President Scott W. Sunquist said that Price's contract was not renewed as "part of hundreds of decisions required to develop a balanced budget, pay our bills, and prove to our accrediting agencies that we are economically viable."
Four days earlier, 20 initial signers of an open letter told Sunquist: "We write to you so that you are fully informed as to how Dr. Price is valued and esteemed within the Church and the wider community, and how these actions are part of a larger pattern of devaluing of Black labor by predominately white higher education and Christian institutions. We understand that these are times of tight finances, but as Scripture says that where our treasure is, there our heart will be also. We fund what we value."
Besides several who attended or were employed by Gordon Conwell, the signatories include the Rev. Laura Everett, executive director of the Massachusetts Council of Churches; the Rev. Cheryl Townsend Gilkes, director of the African American Studies Program at Colby College; and Bishop Talbert Swan, director of social justice for the Church of God in Christ.
Many other alumni, pastors and denominational leaders from diverse backgrounds have added their support for Price, said the Rev. Kenneth Young, a Black alumnus of the school and associate director of the Massachusetts Council of Churches.
Young said the concerns arise in the wake of the national racial reckoning after the death of George Floyd and a greater awareness of increasing diversity and inclusion of Black people.
"We don't understand," Young said of the end of Price's contract, "why does this happen to him?"
The alumnus said he recalled past instances where the school's Black students have pushed for a sole Black professor to be hired and retained. Currently, he said, there are three full-time Black staffers on other campuses — including a dean on its Boston campus, an Old Testament instructor, and an associate professor of counseling on its Charlotte, North Carolina, campus — but now none based at the South Hamilton location, which is the oldest and sole residential campus.
Access to MinistryWatch content is free.  However, we hope you will support our work with your prayers and financial gifts.  To make a donation, click here.
"This has been a very painful decision for our community given the many ways Dr. Price has blessed and impacted us," Sunquist wrote in his letter. "We pray God's blessings on Dr. Price in his next area of ministry and teaching."
The president said the school had reduced its budget by approximately $2.5 million in the last two years, reducing the faculty by a total of six people during that period.
Sunquist added that the school's board "is a beautifully diverse body of believers" and the institution is devoted to working with people of color.
"We are also committed to having a student body across all of our campuses that reflects the global church," he wrote. "We continue to work to provide a safe and thriving environment for Black students."
The signatories of the open letter said that even if it is too late to restore Price to his roles at the school, they seek further action from the seminary.
"We invite you to begin the work of repairing lost trust and making restitution for harm," they wrote. "For this to happen, Gordon Conwell will need to formally interrogate and explicitly acknowledge systemic failures and structural racism at the school. We seek both a public apology and tangible commitments to demonstrate that Gordon Conwell takes these matters seriously and is committed to moving forward in a new direction."
The seminary did not immediately respond to additional request for comment. Price also could not immediately be reached for comment.
Young said that Price, a pastor and an expert on Black Christianity and on music of the African diaspora, was instrumental in helping the seminary work with Black churches on revitalization and youth ministry.
The Institute for the Study of the Black Christian Experience was one of four partners that received an almost $1 million grant from the Lilly Endowment for the Boston Black Church Vitality Project while he was the institute's executive director.