Global Leadership Network, formerly Willow Creek Association, Continues Training Church Leaders Around the Country and World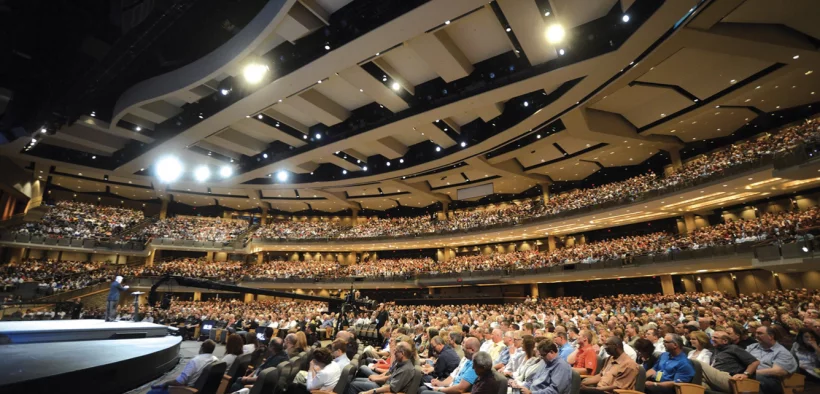 As part of its influence on churches around the country and even around the world, Willow Creek Community Church founded the Willow Creek Association (WCA), now Global Leadership Network (GLN), to host training and leadership conferences for church leaders.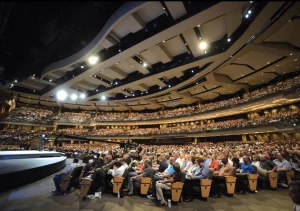 GLN has been impacted by the recent scandals that have plagued Willow Creek Community Church. Its president, Tom DeVries, acknowledged the crises affected membership and attendance at their annual Global Leadership Summit (GLS). But he says the impact of the COVID-19 pandemic was even greater. 
The flagship conference is on track to be held in August in person, and GLN leaders expect about 315,000 persons in attendance, including online, over 2/3 of whom will be watching internationally. It is also expected to have over 11,000 incarcerated persons watching.
DeVries said the group is seeing a large influx of new attendees as well.
However, the organization still persists in some of the habits that allowed controversy and scandal to thrive at Willow Creek.  GLN has a "C" transparency grade in the MinistryWatch database because the nonprofit does not file a Form 990 with the Internal Revenue Service, a practice MinistryWatch advocates for transparency, and it does not post audited financial statements on its website.
It has a Donor Confidence Score of 40, which means "Give With Caution."
Its total revenue dropped from over $33 million in 2017 to about $21 million in 2018. This drop corresponds with the time many stories about sexual harassment related to Bill Hybels and others in Willow Creek leadership broke in the news.  Revenue rose slightly to $23 million in 2019. According to the 2020 audited financials provided by GLN to MinistryWatch, its revenue was $15.6 million, reflecting challenges associated with the pandemic that DeVries mentioned. Its 2021 financial statement is not yet available.
In 2022, DeVries said the group has increased its budget based on projections and an increase in support from donors.
DeVries says that while the group started as an arm of Willow Creek Community Church, it began to shift its focus to the annual leadership conference it hosts in the early 2000s. 
When DeVries came on board in June 2017 after many years as a pastor and denominational leader in the Reformed Church in America, he said the process to change names from Willow Creek Association to Global Leadership Network was underway before scandals about long-time pastor Bill Hybels came to light.
Access to MinistryWatch content is free.  However, we hope you will support our work with your prayers and financial gifts.  To make a donation, click here.
The church and the association jointly created an independent advisory group (IAG) to investigate accusations about Hybels, review the organizational culture, and make recommendations for future actions. Neither the church nor the association were represented on the review committee. Its review lasted about six months.
In February 2019, the IAG released its report specifically finding that WCA was increasingly independent from Willow Creek Church and that it was managed well. Hybels was an independent contractor with WCA, though, and he did exercise a fair amount of leadership and influence over WCA.  
Hybels resigned from WCA in April 2018 and, according to the Board, "[H]is contract with the WCA was terminated and compensation was paid only up until that time. No additional compensation was due or paid, nor were there any other arrangements with him requiring reimbursement by the WCA." DeVries also confirmed Hybels has not been chairman of the board for WCA, now GLN, since April 2018.
According to the bylaws of GLN, board members "serve four-year terms and may serve no more than two consecutive terms." However, "a director may be reappointed to the Board one year after the end of his or her term expires."  
Kim Simios, a partner at Ernst & Young Chicago, is currently the chair of the GLN board. There are several pastors and other business leaders who sit on the nine-member board. DeVries said none of those asked to serve on the board had any hesitation in accepting due to the past scandals.
"We continue to want to be as open as possible," DeVries said, "and are willing to answer questions." 
DeVries said they are more committed than ever to hosting in-person leadership conferences that he believes are "a conduit for the Holy Spirit to be present and berth a vision in those attending."
He pointed to the story of Dick and Terri Greenly, who attended the Global Leadership Summit in 2007, and then "were moved toward their calling and a grander vision to build wells around the world" to provide clean water to those in need.
He said GLN remains steadfast in its core vision of reaching "one million people who lead like Jesus globally to impact 100 million more."
The group has developed a year-round rhythm, DeVries said, to provide quarterly learning and training opportunities to its members in February, May, and November in addition to the large August summit.
GLN has expanded its reach internationally in the last few years, with eight international affiliates in Australia, Canada, the United Kingdom, South Africa, Germany, Denmark, Brazil, and the Netherlands.
DeVries says some critics disagree with having secular speakers at a Christian conference. For instance, this year's conference includes Bob Iger, former CEO of Walt Disney, and Sahar Hashemi, founder of British coffee chain Coffee Republic. 
However, DeVries argues inviting such speakers exemplifies a "spirit of humility" that recognizes "we can learn from anyone," that "all truth is God's truth" which can be applied in different situations and spheres of influence.
He likened the GLN training to that of Christian colleges, like Wheaton College, that doesn't just offer training in the Bible and theology but trains students for many fields and careers.