Former Church Youth Leader Arrested and Charged With Child Molestation, Sexual Battery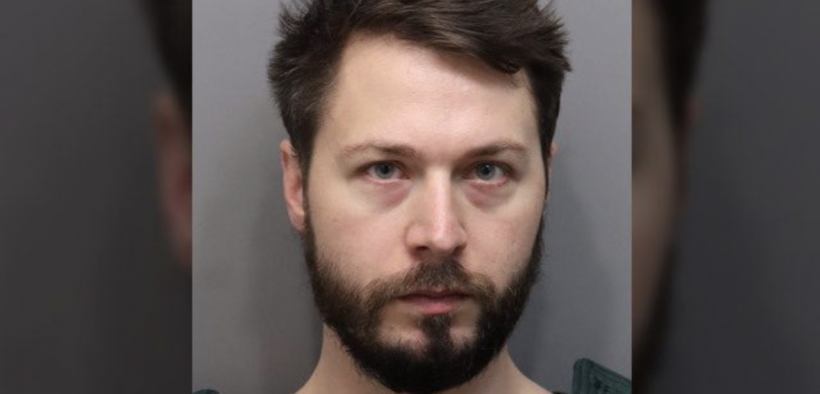 A former church youth leader who was recently a PTA president in Tennessee has been arrested and extradited to Troup County in Georgia. Dustin Spillers, 34, has been charged with one count of aggravated sexual battery and three counts of child molestation.
"On December 20th, a victim of Dustin Spillers came forward and told their parents what happened to them," says Sydney Moore on a GoFundMe page for Spillers' wife, Whitney. Moore identified herself as Whitney's friend, saying, "All of this information came out while [Whitney] and her family had gone to Georgia for her Aunt Dot's funeral, who was like a second mother to her. Whitney and her children have not been able to come home due to multiple investigations and possible continued trauma. She had no idea until he got caught."
Online records show that the Troup County Sheriff's Office booked Dustin Spillers on Jan. 16 and that he is being held without bond. Sgt. Stewart Smith has said the incidents for which Spillers was arrested allegedly took place in 2022 and involve two boys, 8 and 10 years old, who are relatives of Spillers. Attorneys for Spillers filed for bond on Wednesday, arguing that Spillers "poses no significant threat or danger to any person, property or the community" and that he "poses no significant risk of flight."
Spillers, who lives in Ooltewah, Tennessee (about 20 miles outside of Chattanooga), was president of the PTA of Wolftever Elementary School in Ooltewah. He served in that position starting at the beginning of the 2021-2022 school year and resigned over the Christmas holidays. The school's principal, Gail Huffstutler, has said the charges against Spillers "have no known connection" to the school.
Access to MinistryWatch content is free.  However, we hope you will support our work with your prayers and financial gifts.  To make a donation, click here.
Prior to serving as PTA president, Spillers was a volunteer youth leader at Abba's House in Hixson, Tennessee. According to Fox Chattanooga, the church says he passed a background check, was never an ordained pastor at Abba's House, and left the church in 2015. Lead pastor Dr. Ronnie Phillips, Jr. said, "There were no inappropriate actions by Dustin Spillers known by Abba's House while he attended here. We are praying for the Spillers family, any alleged victims, and all other churches, individuals, and families that may be affected by the alleged actions."
For the past year and a half, Spillers and his family have attended City Church Chattanooga, where Spillers has volunteered on the worship team. The church's pastor says there is no known connection between the church and the charges of which Spillers is accused.
"Sad," said a Facebook user named Daniel Bodkin in a post about the news. "I remember him years ago. More and more exposure and justice is coming. Whatever is hidden will come out. Churches can't hide anymore. Individuals can't hide anymore."
On the GoFundMe page for Whitney Spillers, Moore writes that Whitney is her "best friend" and is planning to divorce her husband. "Whitney is a phenomenal parent, person, and friend," said Moore. "She has been such a good friend to me for over 11 years. Whitney's life has completely turned upside down. She is now a single mother who is fighting this horrific situation."
Calling Dustin Spillers a "piece of crap," Moore explained that she is raising money to support Whitney through the divorce. "She has very limited funds," said Moore. "She is needing financial help to pay for a lawyer to not only divorce him but to fight him in court over these child molestation charges. Whitney has two young children. They need beds, furniture, school supplies, and everything you need to survive."
She concludes, "I wish I could take it all away. However, this is what I can do. Please pray for [Whitney], her family, the victims, and that he spends the rest of his life in prison. If you have any information please come forward."
This article was originally published by ChurchLeaders.com.