Few Changes at Orlando's Z Ministries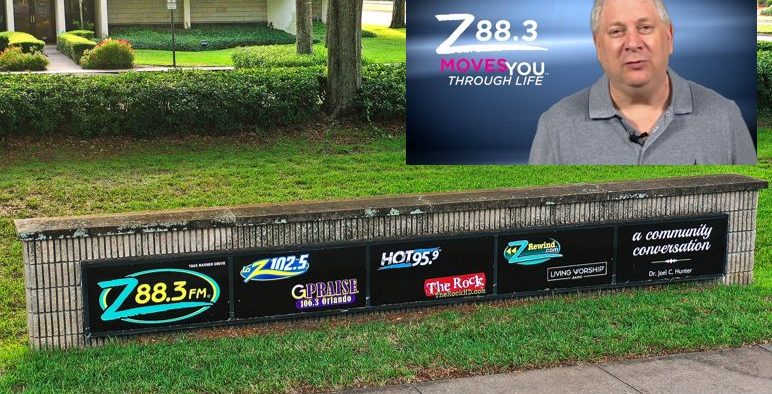 More than four months after MinistryWatch first reported problems with transparency, accountability, and board governance at Orlando's Z Ministries, the ministry appears to have made few changes.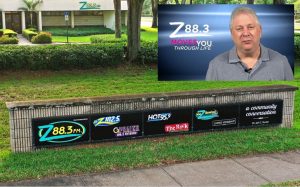 Jim Davis, one of the whistleblowers who was fired for talking to the media about problems at Z Ministries, said Z Ministries President Jim Hoge was calling him and the other whistleblowers "untruthful" and "foolish."  Hoge has also accused his critics of attempting a "hostile takeover" of the ministry.
Carter Kenyon was also fired from Z Ministries for speaking to MinistryWatch.  Kenyon was also a member of the board, but his board membership was terminated, too.  Kenyon would not talk with MinistryWatch for this story because of a cease-and-desist letter he received from the attorneys of Z Ministries.
Joy In Orlando
Troubles at The Z started going public back in April, when The Z announced it would be "rebranding itself to Joy 88.3."
The moves had a lot of industry insiders scratching their heads.  Why would "The Z," which industry website HisAir calls "one of America's most successful Christian Radio stations," rebrand itself, without prior announcements, in less than 72 hours?
The answer seems to be that it was an attempt by the station's founder and CEO Jim Hoge to discourage Tampa's "The JOY FM" from entering the Orlando market.  An internal email obtained by MinistryWatch confirmed that the re-branding announcement by Hoge was a ruse.  
This bizarre incident focused attention on Hoge and Z Ministries, and other problems quickly became apparent.  For example, Z Ministries is not a member of the Evangelical Council for Financial Accountability.  It does not have an independent board.  Most of its board members are also employees of the station, and therefore report to Hoge.  And Hoge has a "Founder's Protection" clause, making it almost impossible for him to get fired.
Access to MinistryWatch content is free.  However, we hope you will support our work with your prayers and financial gifts.  To make a donation, click here.
Several current and former staff members said that when the Founder's Protection language was added to the by-laws, Hoge would walk the halls of the radio station and say, "I'm bulletproof!"  
One former staff member who still works in the industry and asked not to be identified for fear of retribution, gave MinistryWatch a list of 26 people who have either quit or been fired from The Z in the past three years, and that list was compiled before the firing of Kenyon and Davis.  Those 28 people were from a staff of less than 40 people. According to The Non-Profit Times, the average turnover rate of non-profit organizations is about 12 percent.
Bob Hodge, an expert on what he calls "Founder's Syndrome," said it is not peculiar to Christian organizations.  Stories of successful but eccentric entrepreneurs such as Steve Jobs and Howard Hughes are a part of the lore of American business.
But Christian ministries often confront additional challenges, Hodge said, that can often make the phenomenon worse.  Hodge said staff members, too, are often very committed to the Christian mission of the organization, and they are willing to tolerate abuse from a leader with Founder Syndrome because they know the ministry is doing good in the community.
"In many faith-based organizations, the leader and constituents share a sense of God's calling for that leader. If David was hesitant to defy God's anointed, even after Saul had clearly gone off the deep end, it is no wonder that board and staff members shrink from confronting 'God's chosen' leader."
Paul Coughlin agrees.  He has written extensively about bullying in Christian environments in such books as Free Us From Bullying.  He said, "Christians are poorly equipped to deal with bullies in a Christian environment.  We've been given well-intentioned advice to 'turn the other cheek.'"  But that advice does not mean we should tolerate abuse in the workplace, or in Christian organizations."
So what can be done when a leader refuses all attempts to create reform?
Coughlin does not mince words: "A serial bully listens only to power and consequences.  That is their love language."
He said, "You have to play hardball, and bullies know that Christians have a hard time doing that.  So they typically hunker down and wait for the storm to pass."
His advice to employees who find themselves in an environment with a bullying and narcissistic leader is to "document everything.  Take notes at meetings.  Record them if possible."
Coughlin also has a word for donors to Christian organizations with bullies for leaders.  "I really believe God will hold us accountable for the things we have supported.  Donors have a responsibility here, too.  If your money is helping abusers prosper, you are financing the abuse of yet more victims."
Some donors to WPOZ have come to that conclusion on their own.  Dale Fenwick is a businessman in the Orlando suburb of Apopka.  He is also active in a number of Christian organizations as well as serving on the board of the Florida Family Policy Council.   Fenwick says he "was not a huge giver, but I was a regular giver and have been for a long time."
He said, though, that he has "suspended giving" until the station makes changes.  "The founder's protection clause was a problem for me," he said.  "Get rid of the founder's protection clause and put a proper board in place, with the majority of board members independent, not employees of the station, and that would likely bring me back as a supporter."
However, it is not yet possible to know if Fenwick is representative of a larger group.  Christian ministries release their financial statements on an annual basis.  The most recent Form 990 released by Z Ministries was for 2019.  Even when the 2020 financials are released, they will not show any impact of the events of 2021.  
Legal Options?
David Bea is an attorney who works with non-profit organizations.  He says that donors have few legal options when it comes to ousting ministry leaders in Jim Hoge's situation, a situation in which the board lacks independence, a board that mostly reports to Hoge himself.  
"The problem," Bea said, "is in establishing standing.  I don't know of any cases where a donor or group of donors were granted standing in a suit against the board or executive leadership for breach of fiduciary duty."  
Bea said one option for donors would be to report misconduct to the attorney general or other official within the state who has regulatory power jurisdiction over charities within that state.  "Non-profits don't have owners.  Instead they are to be operated in the public interest," Bea said.  "If an attorney general chose to act, that could make a difference."
However, attorneys general rarely act in such situations.  
Still, many former employees and donors to WPOZ have not given up hope that the ministry will adopt policies that lead to greater transparency and accountability.  Jim Davis, one of the whistleblowers who was fired from his position at Z Ministries, said, "It's important for the thousands of donors and supporters, as well as on-air clients, to know exactly where the leadership stands on the topic of transparency and accountability – or the lack thereof.  The leadership and the board need to be 100 percent transparent as to where the donations are being spent."
MinistryWatch reached out to Sara Brady, who specializes in crisis public relations and has been serving as a spokesperson for WPOZ.  MinistryWatch asked a series of questions, including whether the station would be adding new, independent board members.  Brady emailed back: "We will not be responding."
Davis believes that this "no comment" posture is part of the problem, and a further indication of the ministry's lack of transparency.  "The longer the Z's leadership and board of directors continue with the 'no comment' and no action stance, the harder it would be for anyone to consider the Z a ministry worth giving hard-earned resources to.  If I were giving, I would ask a lot of questions about what my donation is really going to, and expect a lot of specific answers.  Otherwise, my recommendation would be to find another ministry worthy of the gift."