Ex-Gay Makes A Comeback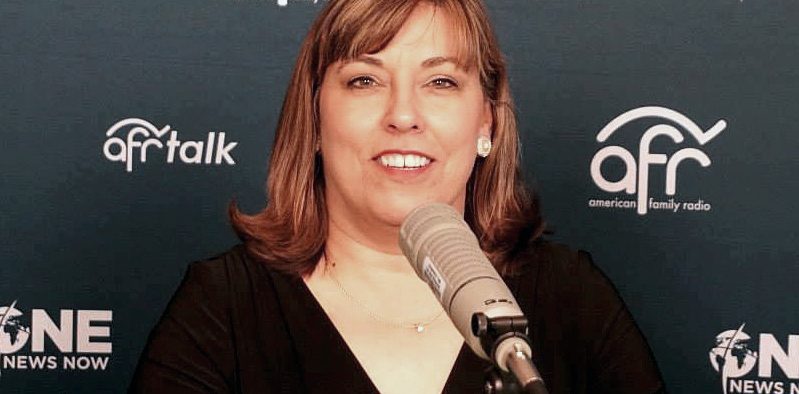 The largest ex-gay organization in the country, Exodus International, shut down after its then president, Alan Chambers, denounced so-called "conversion therapy." Homosexual activists touted Chambers' renunciation and celebrated the demise of Exodus in 2013, saying it was the end of ex-gay ministry.
But don't tell that to the thousands of men and women who are still engaged in ex-gay ministry around the world.
Take, for example, Anne Paulk. She is the executive director of Restored Hope Network, an ex-gay ministry made up primarily of former members of Exodus International. Anne and her ex-husband, John Paulk, were perhaps the most visible faces of the ex-gay movement. They wrote a book together called Love Won Out: How God's Love Helped Two People Leave Homosexuality and Find Each Other.
Though John Paulk renounced his ministry, abandoned his marriage, and came out again as gay, Anne Paulk continues her work in ex-gay ministry.
"I identified as a lesbian in my college days," she said. "I had struggled for years. I had been molested as a 4-year-old multiple times by a teen boy. What I did as a result of that was reject the danger of being a woman. That was just my story. It isn't everybody's story, but it is very common that people who end up dealing with homosexuality have been molested. So in my teen years, I struggled with homosexuality starting at about 12 on up through 19, where I embraced it."
Anne eventually became a Christian, married John Paulk, who also had his own ex-gay story, and the couple became the faces of the ex-gay ministry. Then, one day, Anne's life came apart.
"We were married for about five years," she said. "I had had a couple of miscarriages. We were fighting through that, really wanting to have children and then eventually had one little boy, Timothy. And then Focus on the Family came knocking and we went to Focus on the Family and became part of their team. We had been on 60 Minutes and you name it … national secular shows, which was a difficult and exciting time."
Anne and John Paul eventually had three children, but she said "my husband [began] stumbling instead of fighting well with his sin struggle. He'd cover it up and hide. So at that point it became multiple situations like that. We had already moved back to Portland, Ore., where we have family, and he eventually was no longer repentant. Our marriage broke up in 2013, which has been a point of grief. I never, of course, envisioned divorce as a possibility. So it's a difficult process of grief to walk through. That's another story."
The breakup of the Paulk marriage and the demise of Exodus came at nearly the same time. Several high-profile men, including John Paulk, "went back into the gay lifestyle," as Anne Paulk described it. Anne said the media used these stories to say that "99.9 percent of people don't change. And that statement is false. So that was another bit of ammunition, but the truth of the matter is thousands of lives have changed and been transformed. I never would have had children. I never would've married had my heart not changed. There is no possibility. I never saw that as part of my future, and I'm not alone. I'm just one person out of many."
That reality of her life, which she had also seen in others, caused her to form Restored Hope Network. She said it is different from its predecessor, Exodus International, in several important ways. "We have a very strong board of directors. They're active. We have monthly meetings. They're about an hour and a half long. It's a very active board. We have two retreats in person. So the oversight is very strong. We are very connected to the local ministries. In fact, they're the ones who put a name out for the board of directors. The board of directors has all authority to remove the executive—that's me—from the position. … We don't want to do, minimally, what [Exodus] got wrong, which was little to no oversight of the board of directors. …"
What does the ministry look like right now? It has about 60 affiliates all across the United States. Anne says the size of the affiliates vary widely, from "small groups to quite large ones." They minister to thousands of people each year. In addition, more than 4000 teens have gone through an on-line program.
The Restoring Hope Network is not alone. Elizabeth Woning and Ken Williams have created a new campaign, "Changed Is Possible," from their home base in Redding, Calif. Woning and Williams are both ex-gay themselves, and are now pastors. They've created the hashtag #oncegay to share stories of people "who once identified as LGBTQ+."
And, of course, there are individual ministries, such as those of Christopher Yuan and Rosaria Butterfield. But struggles continue. Some states, including New York and California, have attempted to restrict or ban ex-gay ministry.
But Anne Paulk is not deterred. "It's a difficult topic," she admitted, but "it's a necessary topic, and I'm finding it to become more necessary as time goes on rather than less. People are craving hope, and there is hope in Jesus. I want that to be known, and that's why I do what I do."
_
This article originally appeared at www.BreakPoint.org. It is reprinted here with the permission of The Colson Center.