Ep. 191: More SBC News, A Pro-Life Activist Faces Scrutiny, and Fighting Embezzlement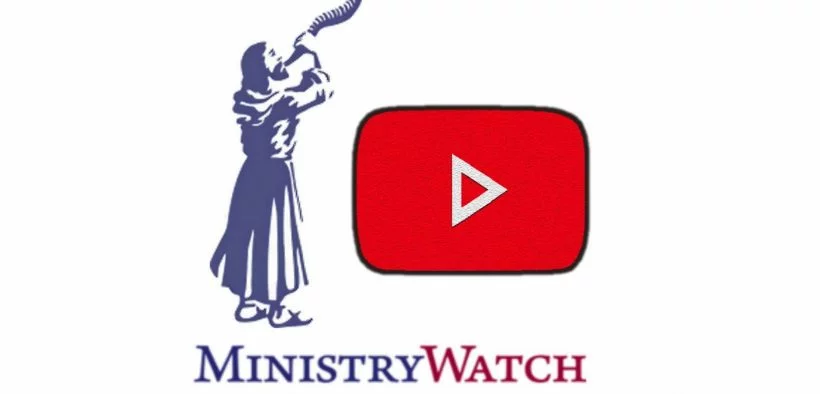 On today's program, a pro-life activist, Jennifer Christie, is facing a credibility crisis after aspects of her dramatic testimony are not standing up to scrutiny.  When a major ministry saw a 50 percent drop in revenue, it had to ask some hard questions about how it was doing things.  But Cross International is back, and it's a case study in how to make a strategic shift.  We begin today with more news from the Southern Baptist Convention.  The sex abuse scandal in the SBC brings us almost daily news.  We'll have updates.
 For those who care about such things, Warren Smith was on Newsmax this week to discuss the Southern Baptist Church's abuse scandal.  You can see the show here.  Warren goes on the air at about the 45-minute mark.
Finally, I want you to know that this program wouldn't exist without the support of people like you.  We take no money from the ministries we cover.  Our fiscal year ends on June 30, at the end of this month.    I should tell you that we're a little behind budget for this year when it comes to fundraising, so it would be really great to have a strong June to get us back on track.  So if you would like to help us get back on track and finish the year strong, just go to MinistryWatch.com and hit the donate button at the top of the page.  And if you give during the month of June, we'll send you a copy of a book I wrote with Christian journalism legend Marvin Olasky called "Prodigal Press:  Confronting The Anti-Christian Bias of the American News Media."
The producers for today's program are Rich Roszel and Jeff McIntosh.  We get database and other technical support from Cathy Goddard, Stephen DuBarry, Emily Kern, Rod Pitzer, and Casey Sudduth.  Writers who contributed to today's program include Donald Kramer, Erik Tryggestad, Anne Stych, Shannon Cuthrell, Steve Rabey, Bob Smietana—and you, Warren.
Special thanks to The Christian Chronicle for contributing material for this week's podcast.
Until next time, may God bless you.
Podcast: Play in new window | Download
Subscribe: RSS