Ep. 156: A Conversation With Investigative Reporter Nick Ochsner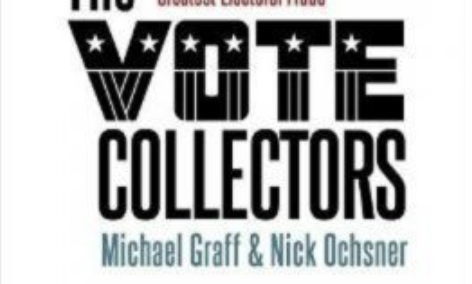 Today, I have on the program a story about the collision of religion and politics that ended badly for both.  In 2018, a Southern Baptist pastor named Mark Harris ran for the U.S. Congress.  Harris had been pastor of one of the most prominent churches in Charlotte, North Carolina, and he had been a strong voice for Christian ideas in the public square.  But what happened next is the stuff of Greek tragedy.  A close election, allegations of voter fraud, and hearings into those allegations that featured Mark Harris's own son providing damaging testimony against his father.
A new book about what has been called the greatest electoral fraud of the 21st century – so far – lays out the details and is a warning to Christian leaders who want to get involved in politics.  And that warning is not to stay out of politics, but to enter carefully.
Nick Ochsner, my guest today, is the co-author of that book: "The Vote Collectors:  The True Story of the Scamsters, Politicians, and Preachers behind the Nation's Greatest Electoral Fraud."
Ochsner is the chief investigative reporter for WBTV, the CBS television affiliate in Charlotte.
The producers for today's program are Rich Roszel and Ben Warwick . We get database and other technical support from Cathy Goddard, Stephen DuBarry, Emily Kern, and Casey Sudduth.
I'm Warren Smith, and – until next time – May God bless you.
Podcast: Play in new window | Download
Subscribe: RSS