Ep. 120: Brian Kluth on Money, Sex, and Power in Ministry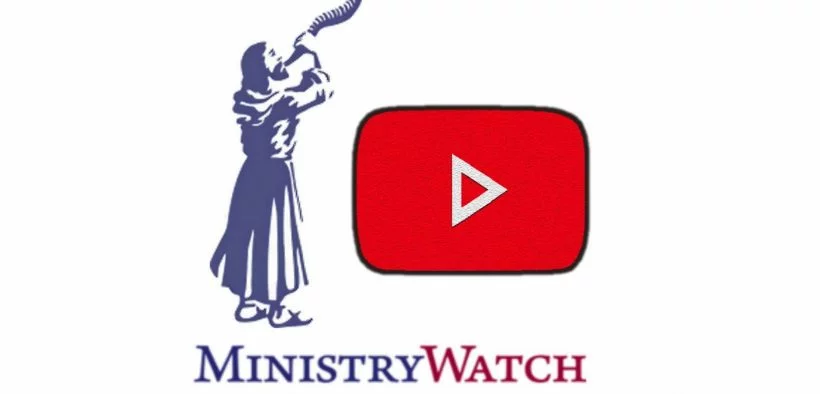 On today's MinistryWatch Extra episode, I'm welcoming back to the program a man who is fueling a movement of generosity in this country, Brian Kluth.
Brian has been called "America's Giving Guy" because of his work to help Christians become more generous.  But he is a man of many parts, you might say.  He was in my hometown of Charlotte recently as part of his nationwide "Bless Your Pastor" tour, and over dinner we started talking about some of the unfortunate scandals we have been covering here at MinistryWatch.
During that conversation, I was impressed by some of the things Brian had to say about money, sex, and power – especially in the Christian context.  And I said, "Brian, we've got to talk about this on the podcast."  He agreed, and here we are.
Before we begin, a quick biographical note about Brian Kluth.
Brian's books and devotionals on generous giving have sold more than a million copies and have been translated into more than 40 languages.  They are used in more than 100 countries.
For the past four years, Brian has been working specifically to get the church to be more generous with its pastor, and he has been spearheading a movement called "Bless Your Pastor" that hopes to reduce pastor burnout, increase job satisfaction on the part of pastors, and create healthy pastors and their families, as well as healthy churches.
I would like to remind you that there's a quick and easy and free way to support the program, and that's to rate us on your podcast app.   The more ratings we have, the easier it is for others to find us. You can also leave a comment when you give us a rating.  I can't respond via the app, but please know that I read all the comments and I find them encouraging and helpful.
As always, we encourage you to support your local church first, your favorite and well-researched Christian ministries second, and MinistryWatch third.  If you do decide you'd like to support us financially, I want to share with you a very special offer we have going this month.  For a gift of ANY SIZE, we will send you a one-year subscription to WORLD Magazine as our thank you.  That's a digital and print subscription.  If you went to WORLD's website, this would cost you more than $100, but if you go to our website, you can set the price.  Now, of course, we hope you'll be generous, but there is no minimum gift size.  And if you are already a subscriber to WORLD, this is a great way to give a gift to a family member, your pastor, or a friend.  Just go to MinistryWatch.com and hit the DONATE button at the top of the page.
The producers for today's program are Rich Roszel and Steve Gandy.   We get database and other technical support from Cathy Goddard, Stephen DuBarry, and Casey Sudduth.
Until next time, may God bless you.
Podcast: Play in new window | Download
Subscribe: RSS