Ep. 102: The State of Christian Radio With Syndicated Radio Host Brant Hansen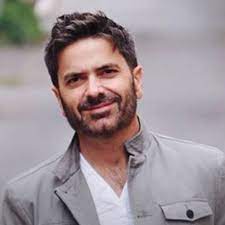 Here at MinistryWatch we bring you news about Christian ministries, as well as the latest in charity and philanthropy, news that we examine from a Christian worldview perspective.  Our goal is to help us become better stewards of the resources God has entrusted to us.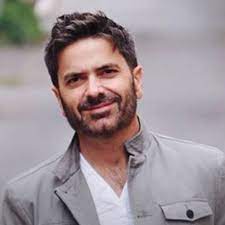 These mid-week "Extra" episodes are a chance for us to go deep with a particular topic, and today I'm delighted to have on the program, Brant Hansen.
I wanted to have Brant on the program because we've been writing about Christian radio here at MinistryWatch.  In particular, we've been writing a series of stories about radio station WPOZ in Orlando.  It's known locally as The Z.  A lot of current and former employees have reached out to MinistryWatch with stories of bullying and a toxic work environment.  Those stories have helped generate an online conversation in the Christian radio industry, and Brant Hansen has been a part of that conversation.  He's written two stories that address workplace abuse and toxic culture in the Christian radio industry, and I wanted to have him on the program to share his experiences.
Brant Hansen is a syndicated radio host heard nationwide on more than 200 radio stations.  His work has been featured in CNN, The Washington Post, Relevant Magazine, and US News and World Report.  In 2008 and 2011, he was named Christian Broadcaster of the Year.  He also has a number of books out, but I'd like to recommend his 2017 book "Blessed are the Misfits."  The subtitle is Great News for Believers who are Introverts, Spiritual Strugglers, or Just Feel Like They're Missing Something.  It's funny, vulnerable, insightful.  I really recommend it.
And while we're talking books, I hope you'll indulge me a moment of shameless self-promotion.  I want to remind you that my book Faith-Based Fraud is finally available for sale to the public.  Last year, we self-published an edition of 500 copies and gave them away to our donors.  Thanks to the generosity of many of you, they didn't last long.  That motivated us to find a "real publisher," Wild Blue Press out of Denver Colorado, and they're bringing out a hardback, paperback, ebook, and audiobook version of Faith Based Fraud.  The paperback and ebook versions are now available.  You can find them by going to Amazon or other online book retailers.  I hope you'll get a copy today.  And I want you to know that 100 percent of the author royalties of this book go to MinistryWatch.  So buy a copy for yourself, and for your pastor.
The producers for today's program are Rich Roszel and Steve Gandy. We get database and other technical support from Cathy Goddard, Stephen DuBarry, and Casey Sudduth.
I'm Warren Smith, and – until next time – May God bless you.
Podcast: Play in new window | Download
Subscribe: Apple Podcasts | RSS