Despite COVID-19, Angel Tree Is Bringing Christmas To Kids Of Prisoners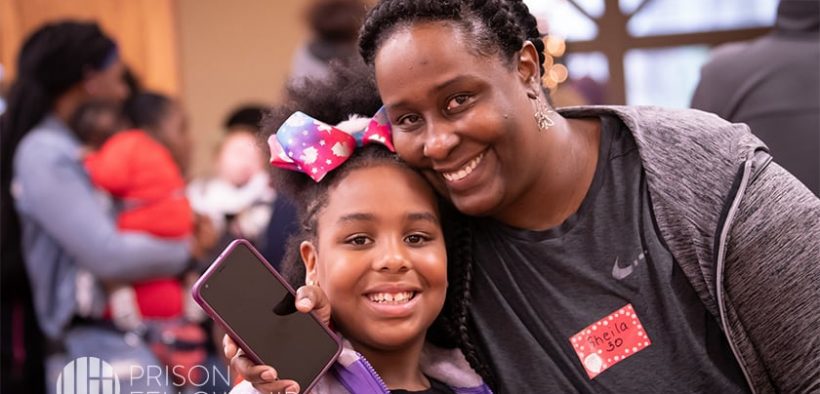 Angel Tree may be the most familiar prison ministry program in the U.S. That's because it takes place almost completely outside of prison. 
Paper star ornaments distributed from good will places like church Bible studies, shopping malls, grocery store checkout lines, and bank lobby Christmas trees are scribbled in Sharpie with a child's name, age and sometimes a gift they hope to receive and a Bible verse about the good news of Jesus. Then kind-hearted shoppers buy and deliver the gifts back to the tree where they found the ornament for volunteers to deliver on Christmas. Every year, the Angel Tree program delivers Christmas gifts to more than a quarter million children whose parents are incarcerated, in the parents' names. It's a separate program from the Salvation Army's, which also aims to give Christmas gifts to needy children.
Kevin Almestica, 27, of the Bronx, said the Christmas gifts he received from his mom growing up helped him maintain a vital bond and a sense of self-worth. His biological mother birthed him inside Rikers Island jail and remained behind bars for most of his childhood.
"When you're a little kid, you kind of think, 'My mom doesn't want to be here,' like she abandoned me," he said. "Those are the kind of thoughts you start to think about, and you start to think that you're not wanted or it's, like, your fault."
The coronavirus pandemic has hit churches and prisons exceptionally hard and in different ways, presenting unprecedented challenges for the annual tradition. Still, the program has found ways to carry on.
The number of participants dropped from more than 300,000 children served last year to about 225,000 this year, according to Cindy Smith, director of operations for Angel Tree. Much of the decline is due to various restrictions inside prisons meant to slow the spread of COVID-19 infections. 
Access to MinistryWatch content is free.  However, we hope you will support our work with your prayers and financial gifts.  To make a donation, click here.
Even so, facilities nationwide have struggled to slow the spread of the virus with prisoners and staff in such close proximity, with overcrowded prisons a chronic problem in some states. As of Dec. 1, there have been at least 227,333 reported cases among prisoners and at least 1,571 deaths, according to The Marshall Project. While prisoners make up 0.7 percent of the U.S. population, they account for 1.5 percent of the country's reported coronavirus cases, according to data from Johns Hopkins University and The Marshall Project analyzed by Religion Unplugged.
To serve as many children as possible, Angel Tree created a virtual option for partnering churches and organizations, which so far 1,200 have taken advantage of. Instead of picking stars with children's names on them off of physical trees, sponsors can select kids from online lists and have a third-party company fulfill the gift orders, which are shipped directly to the children.
"The great news in all of this is that we're expecting to be able to have every eligible child assigned this year," Smith said.
When Almestica opened some of the hottest toys on the market each year, like a 12-inch G.I. Joe with a full set of accessories, and it was from his mom, or from his godfather, who was Almestica's father figure and who was also frequently incarcerated, it provided a sense of hope. Even though he lived in poverty in New York City's crowded, crime-plagued housing projects, his family was still out there and still looking out for him.
Almestica was raised by his godmother, Mayra Alemar. She had overcome a drug habit and started working with Angel Tree, which is how she met Almestica's mother in jail. 
His mother was murdered in the Hunt's Point neighborhood in the South Bronx when he was 8. His godfather, Mayra's husband, was also dead by the time he was 12. Despite suffering so much loss so early in life, those gifts each Christmas ensured that they were not completely absent.  They are positive memories for Almestica, who has returned to live in Hunt's Point and works as a real estate agent. He volunteers with Angel Tree each year. He sees how children react when he helps deliver gifts in the name of parents they haven't seen sometimes in years, or ever.
"They break down in tears and it's very emotional," he said. "It's all really surreal."
The genesis of the program brings Laure Clemons, a friend of Angel Tree's late founder, to tears as she retells the story. Founder Mary Kay Beard had put behind a life of crime to convert to Christianity and join the staff of Prison Fellowship, the largest prison ministry in the U.S., when she first thought of the idea for Angel Tree.
Beard was locked up in Alabama's Julia Tutwiler Prison for Women in 1972, sentenced to 21 years for armed robbery and grand larceny convictions. She and her husband were known as the Bonnie and Clyde of the South for a string of heists in the 1960s and '70s. She was the country's first female safe cracker. Barely more than five feet tall, her unassuming stature and polite manner belied a fiercely independent and bold nature.
That extended into her work for prison reform, characterized by her founding of Angel Tree, an idea she got from her time at Tutwiler. Clemons remembers Beard, who died in 2016 at 71, saying how she would watch women trading toiletry items from the hygiene care packages they received periodically.Chuc
"And when visitation day came, she would watch them on the visiting yard," said Clemons, whose voice broke with emotion as she described Beard's account. "And they were saving these little packages of toiletries for the Christmas visit from their children."
Beard told Clemons that at the time, she thought it was an odd gesture by her fellow prisoners.
"And Mary Kay always looked at me and she said, 'I thought to myself, that kid don't want a bar of soap for Christmas!'" Clemons said. "But she said the children were actually thrilled because it was a gift from their mother."
Beard had her conversion experience while praying after a visiting Sunday school session, which led her to get a job with Prison Fellowship when she was released after serving only six years of her sentence. The organization was founded and run by Chuck Colson, known for his role in President Richard Nixon's Watergate scandal, for which Colson served time and had his own conversion experience.
Beard oversaw Prison Fellowship's operations in Alabama as its director for her home state. When Colson asked his staff for ideas about what to do for inmates at Christmas, some suggested baking cookies. Beard remembered the women and their toiletries at Tutwiler, so she went there and asked women imprisoned there what gifts their children wanted.
She soon put up three Christmas trees in malls in Birmingham with slips of paper saying what the kids wanted, hoping to have a few gifts provided by charitable shoppers. To her surprise, all of the items requested were quickly donated. She and her volunteers were up until midnight wrapping gifts for delivery.
When Colson found out, he decided to incorporate it into Prison Fellowship's operations in all 50 states. He soon started taking Beard around the country and the world to tell her story.
The tradition that grew out of her observation decades ago in Tutwiler is a transformative one for children at a pivotal time of year, Almestica said. 
"It basically just deletes all those negative emotions that you've had building up to that point, you know? When I was a kid, that's how it felt for me," he said. "Whatever I had thought in a negative manner about my mom was gone because she clearly still loves me and cares about me and wants me."
This article was published at Religion UnPlugged. It is reprinted with permission.