Compassion International Reaches $1 billion Milestone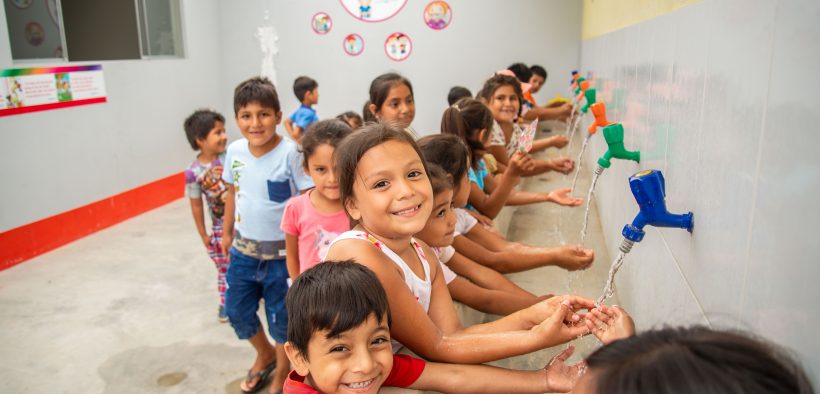 In April, leaders at Compassion International were concerned that COVID-19 would break the ministry's 20 consecutive years of growth. Major spring fundraising initiatives—including Compassion Sunday presentations in churches and concerts and festivals featuring Christian music artists who promote the ministry—had been canceled.
But Compassion grew regardless, reaching over $1 billion in annual income for the first time. After growing 8 percent in 2019, Compassion grew 4 percent in 2020, bringing in $1,001,200,000.
"Our sustained growth is a testament to our faithful supporters who are committed to the work we are called to do in releasing children from poverty in Jesus' name," said Amanda Whitmire, Compassion's controller and vice president of finance. "And to our ability to continue that work with increasing effectiveness and efficiency through our workforce and dedicated church partners."
Whitmire said Compassion "adapted and shifted marketing and fundraising models" to "focus on online sponsorships and fundraising. Our existing supporters continue to give generously. In addition, new donors are responding as well, understanding that those in poverty have been particularly hard hit by the pandemic."
In one marketing shift, Compassion launched its "Team Up" campaign with NFL players including Chris and Jill Davis (Baltimore Orioles), brothers Jason and Devin McCourty (New England Patriots), Kirk Cousins (Minnesota Vikings), and Nick Foles (Chicago Bears). Nate Solder of the New York Giants committed $1 million to the campaign.
Compassion was founded in Chicago in 1952 by evangelist Everett Swanson, who traveled to Korea to minister to American troops fighting in the Korean War. But he became troubled when he saw many abandoned war orphans living and dying on frigid streets. He began raising money during his revival meetings to buy rice and fuel for orphans. Within 10 years, he was able to support 108 orphanages and homes in South Korea, according to their website. 
The ministry moved to Colorado Springs in 1980. At the time, its income was just under $12 million.
Today, Compassion works with 8,040 frontline church partners to help 2.2 million children and other beneficiaries in 25 countries, including 1.9 million sponsored children.
Ministry spokesman Tim Glenn cited Compassion's donors' commitment and high trust in its work.
"Compassion has an incredibly strong relationship with our supporters," said Glenn. "Our annual satisfaction survey shows that our supporters have tremendous trust in our ministry. And we see that in the way they have stayed with us through difficult times: through recessions, crises, and even this pandemic."
That trust is strengthened by the ministry's commitment to financial transparency. Compassion makes it easy for people to find and browse its collection of audited financial statements and IRS 990 reports. (From the Compassion website homepage, go to the "About Us" drop-down menu and click on "Financial Integrity.")
Compassion emphasizes relationships. Many sponsors regularly correspond with the children they sponsor, and some sponsors even visit their families. In 2020, Compassion translated and sent 4.9 million letters from sponsored children to U.S. sponsors.
Tim Glenn said Compassion's growth is "a testimony of the power of relationship: The relationship between sponsor and child, the relationship between our ministry and our church partners, and of course, the relationship between God and His people."
Compassion's communication and marketing efforts portray the children they help with dignity and grace, eschewing the "poverty porn" some charities exploit to reach donors. The ministry's imagery is upbeat, focusing on smiling children, as well as program alumni who are now making the world a better place.
The ministry appreciates the donors who have fueled its growth. 
"We are incredibly thankful for those who continue to give faithfully," said Glenn, "and we pray that God will continue to bless this ministry so we may reach even more children, releasing them from poverty in Jesus' name."
COVID-19 did disrupt Compassion's work around the world. Conditions vary widely, but in many countries, the churches where teachers work directly with sponsored children have faced closures or other limitations. As a result, Compassion changed its program model to deliver resources directly to children and their families between March and June, including:
4,129,488 food packs

2,676,147 hygiene kits

172,084 medical/healthcare support (including health screenings, payments to healthcare providers, etc.)

168,870 cash transfers.