Christian Foundations Responding to Needs Sparked by COVID-19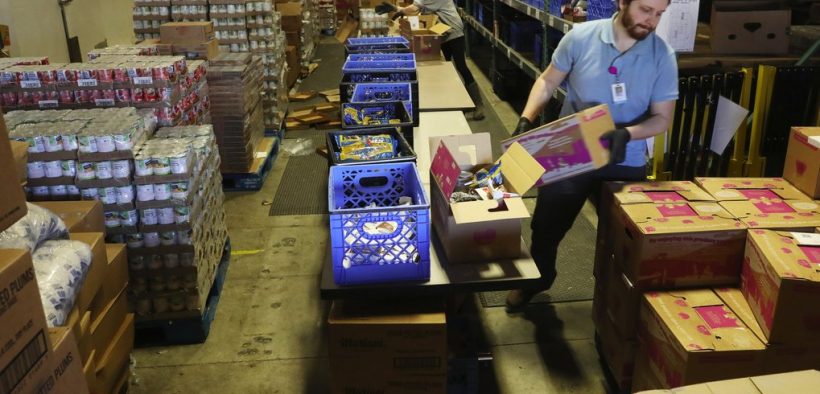 After nine leading nonprofit funding organizations joined forces urging funders to step up their giving in response to COVID-19, several foundations have agreed to increase their grant spending during the pandemic, according to The NonProfit Times. 
More than 500 funders and philanthropic leaders have signed a "Call to Action" pledge committing to make their process more grantee-friendly. They are adapting to the crisis by relaxing grant restrictions, accelerating payments, reducing reporting requirements and even digging deeper into endowments, according to The Chronicle of Philanthropy. 
So we asked the question, how are Christian foundations responding? 
While we found no unified measures among Christian foundations, some are taking individual steps to adapt and provide for urgent needs triggered by COVID-19. 
The Maclellan Foundation, who in the past has provided grants for Bibles in Japan following WWII, supported orphanages and community centers, and educated donors about biblical generosity, are focusing their COVID-19 attentions on their local area of Chattanooga, Tenn. It has joined with other local foundations to raise $650,000 for coronavirus relief, according to the Times Free Press. The money will go to support nonprofits and ministries that provide for urgent needs, such as a local food bank, community kitchen, and a ministry that provides emergency financial assistance.  
The Maclellan Foundation also donated to the United Way of Greater Chattanooga's Restore Hope Fund to help nonprofits meet crisis-based needs, via Times Free Press.  
The National Christian Foundation is helping its business-owning donors provide financial assistance to their employees, according to the NCF website. Donors who currently have "Giving Funds" with NCF—a flexible holding account for charitable giving that can be managed online—aren't normally able to use that money to help employees in need, a program known as a Corporate Assistance Program (CAP).  
In response to requests made by its givers, NCF has partnered with Helping Hands Charitable, through ProvisionBridge, to transfer money from their Giving Funds into a CAP program (for a fee) to provide financial relief to employees for things like rent or mortgage bills and healthcare costs. Any of NCF's donors with Giving Funds can also direct their money to a local church or other eligible nonprofits in their community.  
NCF has also partnered with the Churches Helping Churches initiative headed by the AND Campaign. The initiative is raising funds by encouraging larger, more stable churches to provide financial assistance to smaller churches in low-income areas at risk of closing because of the pandemic. Justin Giboney, president of the AND Campaign, told me that as of Sunday they've raised $160,000 toward their $500,000 goal. "Normally, it takes a longer conversation, but this particular issue is urgent and fairly clean cut," he said.  
The money will provide $3,000 grants to eligible churches in low-income areas (or areas declared a COVID-19 disaster zone) with between 25–150 members. Giboney said their team at the AND Campaign is evaluating the applications and making decisions, but NCF is administering the funds.  
Charitable initiatives sparked by the current health and economic crisis is not without its challenges. "I think a lot of donors understand the urgency of the need, but we have run into some who are hesitant just because of the uncertainty surrounding the pandemic in general," Giboney said. "Also, I'm sure there are those who'd like to give, but are out of work. We would like people to give if they can or just spread the word if they're not able to give. This presents an opportunity for the Church to show the world how Christians can step up and take care of one another during a crisis." 
Another Christian foundation partnering with the Churches Helping Churches initiative is the Pinetops Foundation, which has contributed $50,000 to the fund. Pinetops board member Joshua Crossman says they have also provided technical assistance and connected the initiative with other ministries and funders who may be interested in giving. "To see churches close when they are needed most would be a tragic loss," he said. "Our hope is that every church is able to care for those in need in the name of Jesus, wherever they are." 
Crossman says Pinetops Foundation has increased its giving in light of COVID-19. "We have an invitation-only grant process, and have been in communication with most of our grantees to ensure they are able to continue to minister and address any short term needs." He says it's a balancing act between meeting immediate needs and maintaining a long-term view of their missional goals.  
"We've been talking with several of our grantee organizations to understand how priorities should shift," Crossman says. "For example, we were already exploring digital evangelism and digital church initiatives, and those are accelerating.  We are also exploring how to encourage Christian social innovation in communities on the other side of the pandemic."
Excellence in Giving, a philanthropic advisory firm who helps wealthy families provide charitable grants, is recommending their clients focus their attention on local organizations and their church's benevolent funds, company president Al Mueller told me. "We think that local food banks are a tremendous way to meet needs in local communities. We also think funders should look for ways to provide rent assistance in their communities. Finally, we are suggesting being extra generous with local businesses. Personally, I believe in tipping 50 percent when ordering meals for take-out."