California Refiles Charges of Child Rape Against Megachurch Leader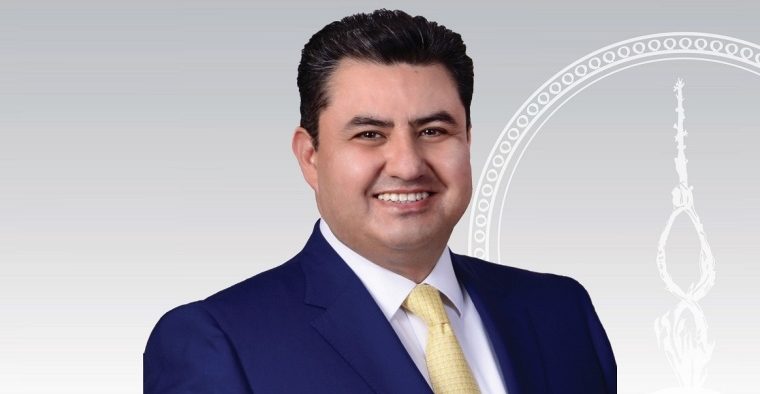 The state of California refiled charges against Megachurch leader Naasón Joaquín García last week for child rape and human trafficking.
García was already in custody after a court dropped previous allegations due to prosecution errors just months before, as previously reported by MinistryWatch.  Fifty-one-year-old García has denied wrongdoing. He and two others, 25-year-old Susana Medina Oaxaca and 37-year-old Alondra Ocampo, are being charged with three dozen felony counts.
García is a self-proclaimed apostle and leader of La Luz del Mundo—Spanish for "Light of the World"—a Mexican evangelical church with some 5 million worldwide followers.
Prosecutors claim García, Oaxaca, and Ocampo committed sex crimes and produced child pornography involving five women and girls from the church between 2015 and 2018 in Los Angeles County, according to the Associated Press.
The charges include lewd acts to and fondling of a 15-year-old girl. Also, Garcia is accused of raping three girls and assaulting them and two others. Ocampo is accused of participating in at least three of the rapes and assaults and Oaxaca is accused of two counts of illegal touching of a minor.
Ocampo is accused of being the "groomer and recruiter" of girls on behalf of Garcia, according to The Los Angeles Times, and of having church members pose and send explicit photos to give to García.
The indictment says the girls were threatened that if they "went against any desires or wishes of 'the Apostle,'" they were "going against God," via AP.
Charges also include human trafficking, production of child pornography, extortion, and illegal sex acts.
An appeals court dropped the previous allegations against Garcia saying the preliminary hearing was not held in a timely manner.  At the time Garcia was originally arrested in June 2019, his congregation stood by him and claimed the allegations were false, according to the Christian Post.
"The apostle of Jesus Christ has always adhered to the law and demonstrated full respect to governmental institutions and the dignity of all persons. The church categorically rejects each and every allegation made against him," the church said in a statement at the time.
"We trust in the principles of justice that govern our legal system in the United States and specifically in the state of California. Our legal system establishes a presumption of innocence that is guaranteed to all persons; which establishes that all persons are innocent until proven guilty," it added.
Garcia is being held on a $50 million bail, Ocampo is being held on a $25 million bail, and Oaxaca remains free on bail. They are scheduled to appear in court Tuesday, Aug. 4, via the Los Angeles Times.